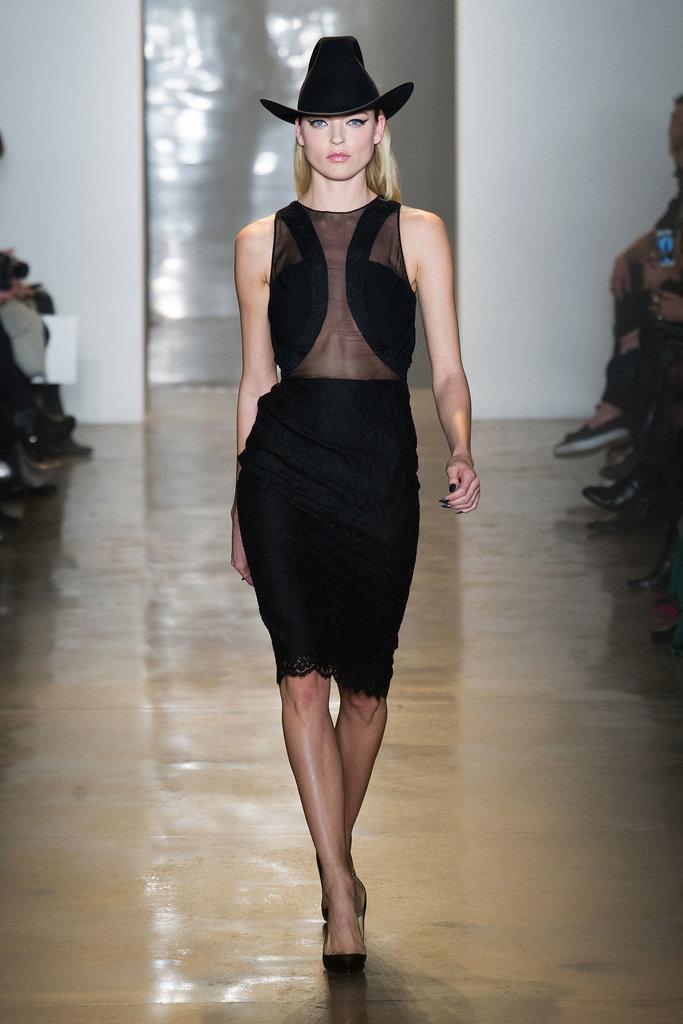 New York Fashion Week seems to be holding an honorary empty seat for John Wayne these days. From Coach to Karolina Kurkova, the cowboy hat trend is catching on quickly — and left us slightly amused that Americans are now culturally appropriating former versions of themselves.
Mongolian horsemen were the first people to wear a similarly designed hat, built to protect from the elements. By the time John Batterson Stetson created the cowboy hat as we know it in 1865, other influences, such as the Mexican sombrero, had put their touches on the now-iconic American headwear. With durability always as the focus, Stetson hats were made for the working man and seen as an investment for their quality and workmanship.
Which is what makes the idea of pairing one with a fabulously delicate cocktail dress slightly absurd. Contrast in fashion has always been an eye-catcher, but in this case, we're in full-on gawk mode.  
Image: IMAXTREE/Daniele Oberrauch