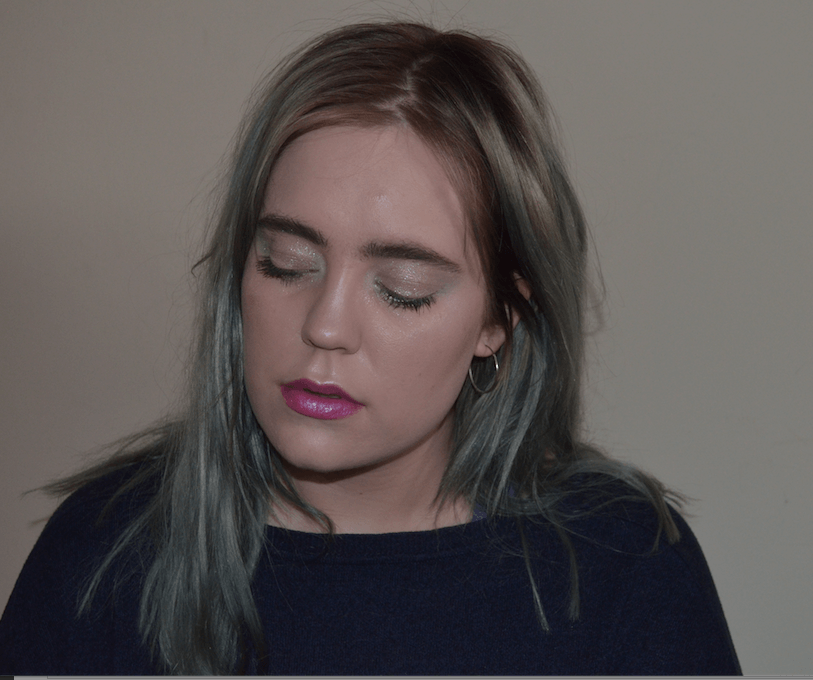 Bid winter a frosty adieu with this gorgeous look. (Image Credit: Annie Walton Doyle)
Not often am I willing to declare myself as any sort of spokeswoman, but I am happy to speak for all of us when I say: thank Baby J winter is ending. I feel like I've been living in a dank, dark cave for the last four months, deprived of light, heat, and joy. But recently, there have been slivers of sunlight peeking through the cloud cracks. There have been upwards of seven hours of daylight per day! It truly is a wonderful world.
And while there are many things about the winter season I'm happy to say good riddance to, I wanted to see it out in the best way I know — a tenuous link to some makeup. Here's my "frostbitten" makeup look, inspired by and a farewell to wintertime.
First, for me, is always base. I recently rediscovered my L'Oreal True Match and don't know why I'd been neglecting it for so long. It has a buildable, medium coverage and a really skin-like finish — neither matte nor dewy. I used the shade Soft Ivory, which is ever so slightly light for me, to add to the borderline-sickly winter-skinned look. I also brushed some gel through my eyebrows, but that's neither here nor there.
I wanted extremely frosty looking eyes, sparkling like a car windscreen on a winter's morning. To achieve my vision, I first used the Jesse's Girl Pure Pigment Eye Dust in Star Shine, a pure, glittery white. It's basically the makeup equivalent of untrodden snow. I mixed a pinch with the Make Up Revolution Aqua Seal, but any mixing medium of your choice will do. I then smushed the liquid glitter all over my eyelids and up to the brow.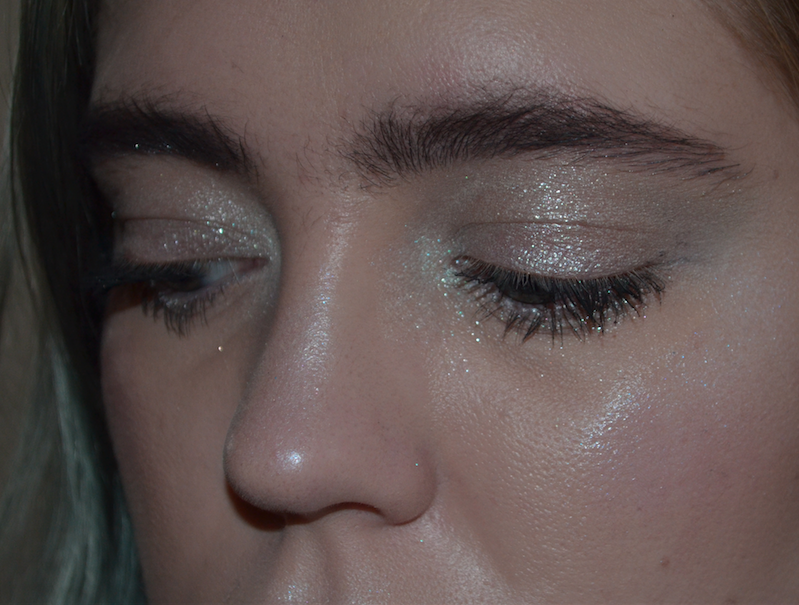 Next, to add frosty dimension, I mixed up a similar consistency using the Sugarpill Pigment in Lumi. This is a sheer white with a blue-ish teal reflect. I focused this shade on my inner and outer eye corners.
To really attain maximum sparkle, I tapped a teeeeeny amount of the Jesse's Girl on my lower lash line with a fluffy brush. The sparkles fall like a light dusting of snow and really catch the light. 
In my waterline, I used the NYX Slide On Pencil in Platinum, which brightens and minimizes redness, makes the eye appear larger, and gives a slightly creepy, alien vibe. For some reason, I thought silver was a more frostbitten color than a white, but it does just make sense, right? I also added a butt load of black mascara.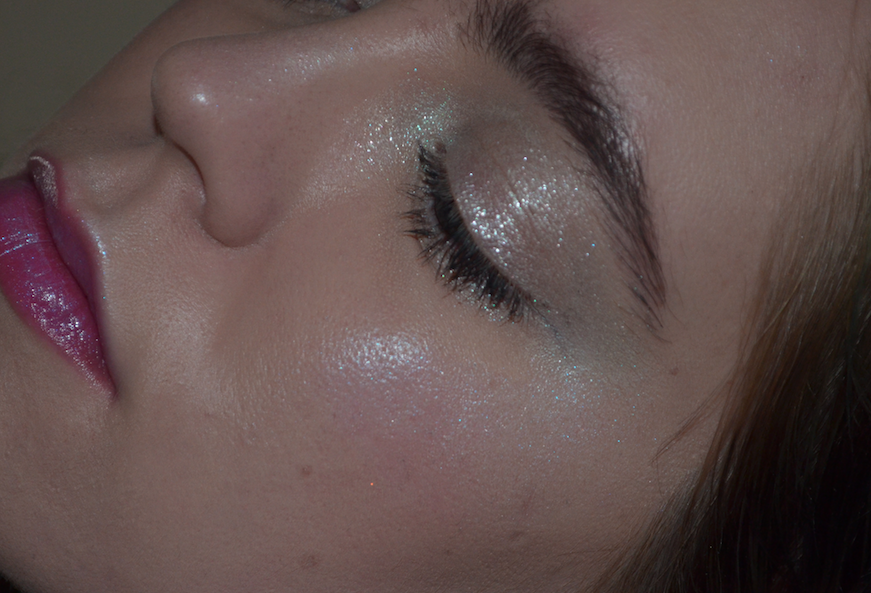 Cheeks were a plethora of cool toned, frosty-dewy products, smudged around with fingers. My base layer was the brilliant, brilliant, brilliant Milk Makeup Holographic Stick. Underneath it, I tapped a little of the MAC Casual Color in Lazy Sunday, which is a great blush for looking slightly sickly and possibly frozen. 
Then, to add more prominent chunks of sparkle, I used the Kryolan Illusion highlighter in Satin, which is a creamy tone with extreme (but not at all gritty) blue sparkles.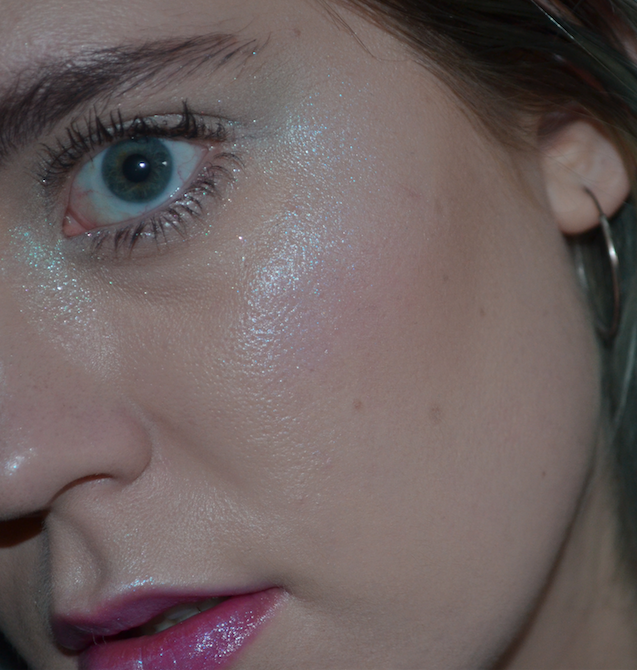 Finally: lips. The very best thing for cute-but-frostbitten-and-borderline-dead lips is the Hello Sailor lipstick by Lipstick Queen. It's a sheer navy, which blends into the lips and becomes a sort of cool, blueish berry. I added the Milk Holographic Stick in the center of my lips, to accentuate their blue-ness and add a really lazy version of an ombré, and finished with a dab of the Kryolan on my cupid's bow.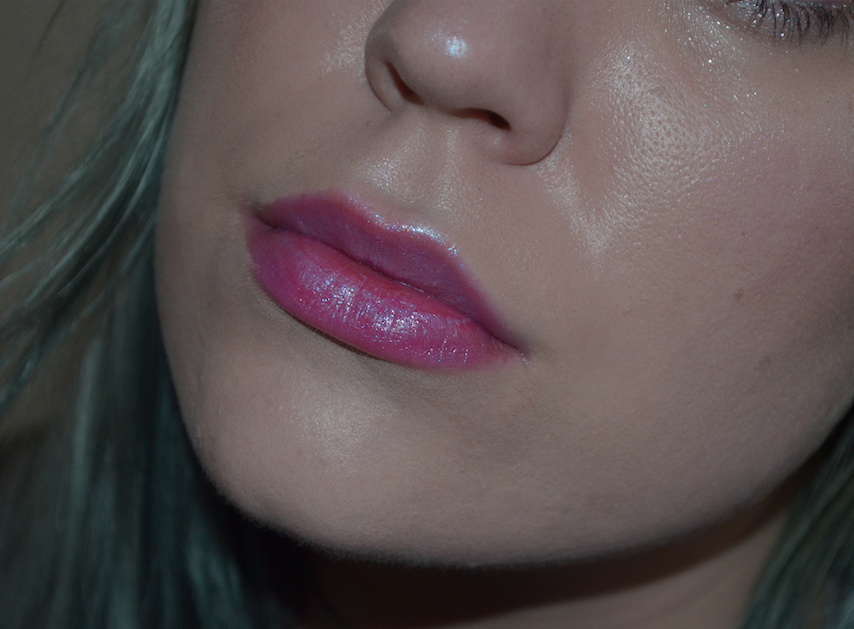 While this look is decidedly wintery, it's important to remember that there are no rules and everything is fine. Frostbitten chic in July is not just acceptable: it's actively encouraged. Especially if it involves as much holographic reflect and glitter as this.