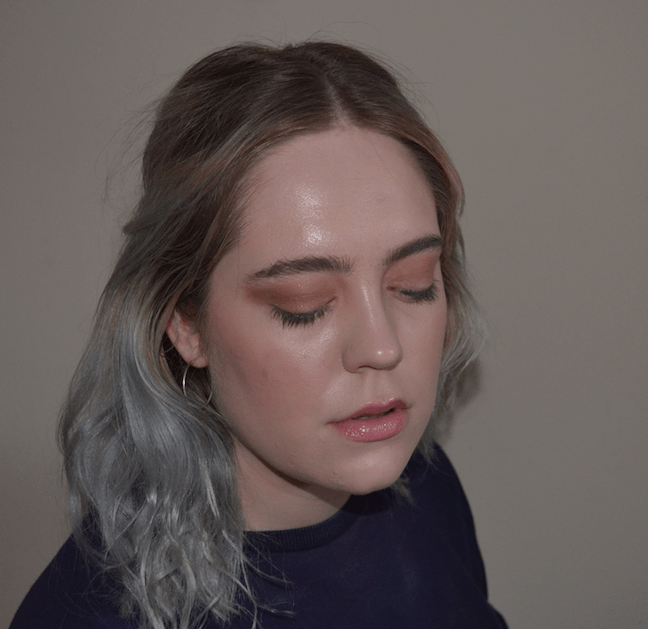 Sculpting blush - or bron-tour - is the latest makeup craze. Here's how to own it.
Who could have predicted at the turn of the century that one of the biggest (if not the biggest) trends in makeup would be contouring? Literally painting a new face on top of your face... So weird.
And while there is certainly a time and place for a full contoured look (the time: when you want, and the place: where you want), it's pretty hard to somehow put a twist on your taupe-painted-undercheeks that makes them look natural, effortless, and cool. You will, inevitably, look makeuppy. If that's your MO, then fantastic. Go out and be fearsome. If not: I have an alternative.
It's what I'm terming (and I have no doubt several other genius writers before me have termed) a sculpting blush. It's something that, while fitting the broad concept of a blush, serves the purpose not of making you look fresh-faced and cute, but adding definition and shade. Think of it as blush having a baby with contour — call is bron-tour or something annoying like that. For me, the perfect shade is a rosy brown, but something deeper and less warm may be needed for darker skins.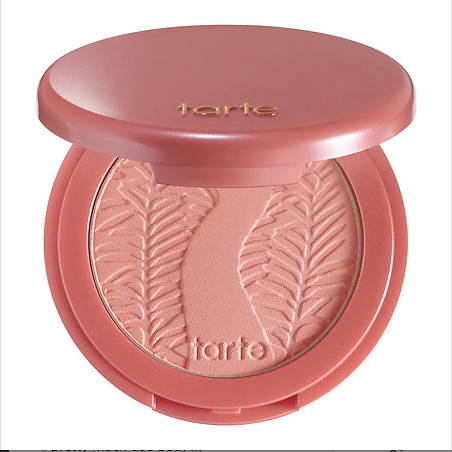 Two such excellent examples are the Tarte Amazonian Clay Blush in Exposed, and the Topshop Cream Blush in Dalliance. The Tarte is a powder and the Topshop a cream, but as you can see from swatches, they're remarkably similar in shade. The Topshop one is slightly warmer, and contains barely-visible goldish shimmers, which would have put me off except I didn't even notice them: that's how ignorable they are. And though I'm pasty-faced, I think these would work even up to medium-type skin tones.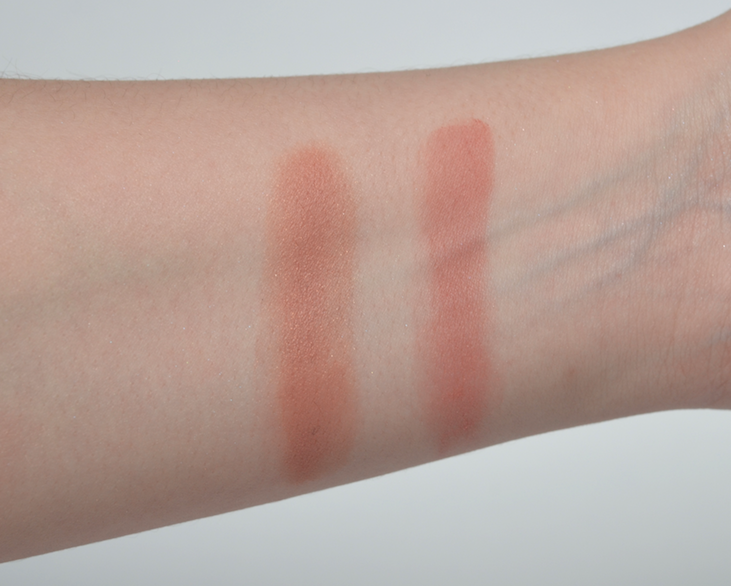 I pretty much use both interchangeably, depending on whether I'm using fingers (Dalliance) or by some miracle have a clean brush (Exposed). They have the typical cream vs. powder blush characteristics: a trade-off of blendability vs. longevity. You probably don't need both, unless you are me and crazy.
What I like to apply is a specific placement style, which is difficult to describe. Lucky I'm such a precise and smart writer, then.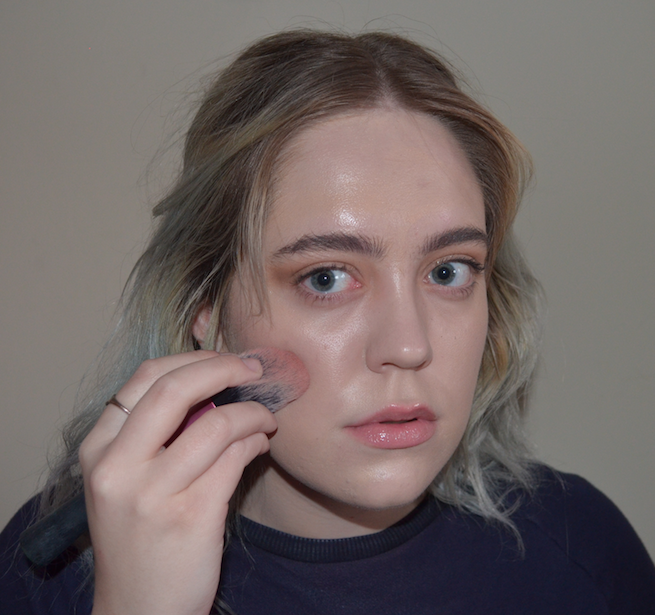 It goes above where you'd apply contour, but sliiiightly below where you'd apply blush. And here's the twist — don't do a straight line, aim for a curve. Imagine it as cupping under your sticky-out bit of cherub cheek. Like two swoopy ticks on either side of your face — positive makeupping if ever I heard it.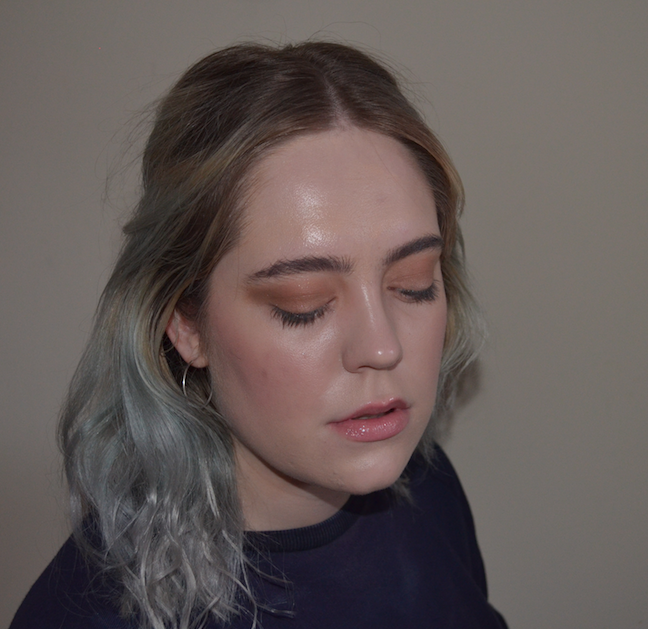 It really does make all the difference. It's not "slimming" in that Bad, non-body-posi, proper "contouring" way, but I like to think it adds some all-important definition to proceedings. If your face is feeling flat and wide but you don't want any proper makeup commitment, consider the sculpting blush a new yet longlasting friend.