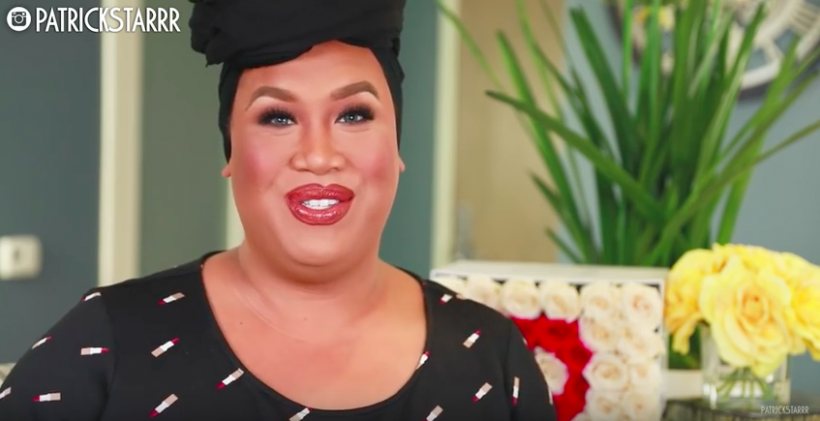 Patrick Starr's Surprise Makeovers (Image via YouTube)
We at Ravishly are firm believers in you "doing you" and living your truth.
This life motto extends to self-care, as well. While self-care can be a profoundly intimate, personal process, it can be as simple as indulging your wants and needs when the world around you tells you that you must restrict yourself.
Lately, with our #SelfCareSunday pieces, we have explored deeply personal processes of self-care, both inside and out. As we examine these themes, we have been taking journeys inward, exploring boundary setting and affirmations, as well as mending broken hearts.
Sometimes self-care involves dredging up a lot of issues which have been hidden deep beneath the surface for years. Other times that self-care that you seek is simply a soothing process for these rocky emotions which have now been exposed.
But what happens after the journey?
How do you externally reflect the internal changes, the profound metamorphosis that has occurred? Sometimes these self-discoveries and life changes are so monumental that it elicits a physical change, as well.
A lot of folks find themselves doing body modifications to reflect these changes. Some mods may be as simple as a new hair color or drastic chop; other changes may come in the form of piercings, tattoos, and even more permanent changes to the body depending on a person's goals or journey through life.
This week, we explore easy-to-do changes for those of us who have felt transformed and want to reflect their inner process to the rest of the world.
The Makeover
A simple cosmetic makeover can be the easiest way to reflect a change or a desire for the world to recognize or see you differently. Check out the latest styles to see what you vibe with or create a look entirely your own.
The great thing about cosmetic makeovers is that you can change your look whenever the hell you want to, and if you decide you don't like it, you're not married to the decision. While it's great to pay for a professional makeup artist to help you try out a new look — and I wholly recommend that everyone has this done at least once in their life because it is a wonderful feeling — there is a slew of talent on the internet through YouTube tutorials.
Makeup is amazing because you can fake a boob lift and nose job with contouring, as well as give yourself a new jawline and give your body more definition through contouring clavicles. 
The Big Chop
One of the most frequent drastic changes in appearance that a person will make is a big, dramatic hair cut. Whether it's a major life change, a breakup, a monumental birthday, or something else, dramatic haircuts an excellent way to reclaim your look and change the way you navigate through the world.
It may sound superficial, but the world responds differently to you with different looks. It can be fun to toy with it through these cuts. If you are not able to commit to such a change, try a wig to switch it up.
Body Piercing
One of the easiest ways to celebrate a life event is through a simple piercing. While we're told that body mods are permanent, the ability to subtlely (or less subtlely) change your appearance through the choice of adornment is not only super fun but super easy.
For instance, you can add a bit of glitter to your face with a small elegant stud, a simple gleam of metal with a thin hoop, glamour with an ornate septum piercing, or any number of medusa or lip piercings. Be warned, they do often leave a small scar and require frequent cleaning when you first get the piercing.
Not ready for the commitment of a piercing but want to get the look? We've got you. Check out Glamazon Tay as she shows us how to mimic the appearance without the pain or commitment.
(Sidenote: Tay uses nail glue, but I recommend spirit gum, a skin-safe glue used in theater or eyelash glue.)
Tattoos
Tattoos can be just for fun or a deeply personal choice. They may be simply beautiful art, self-expression, or a memorial, among other options. If you have engaged in self-harm practices, tattoos are an excellent way to turn your scars into beautiful works of art.
A tattoo is the most permanent option of that which we have discussed and should obviously be well considered before you take the plunge. When getting a tattoo, make sure that you trust the artist and know the space is clean. Spend the money and don't try to lowball your artist. Respect their time, the years of experience, the tremendous art, cleanliness and their process.
What you may have "saved" the first time around will become much more costly if you have to get laser treatments and cover-ups later on. Plus, hepatitis doesn't just go away.