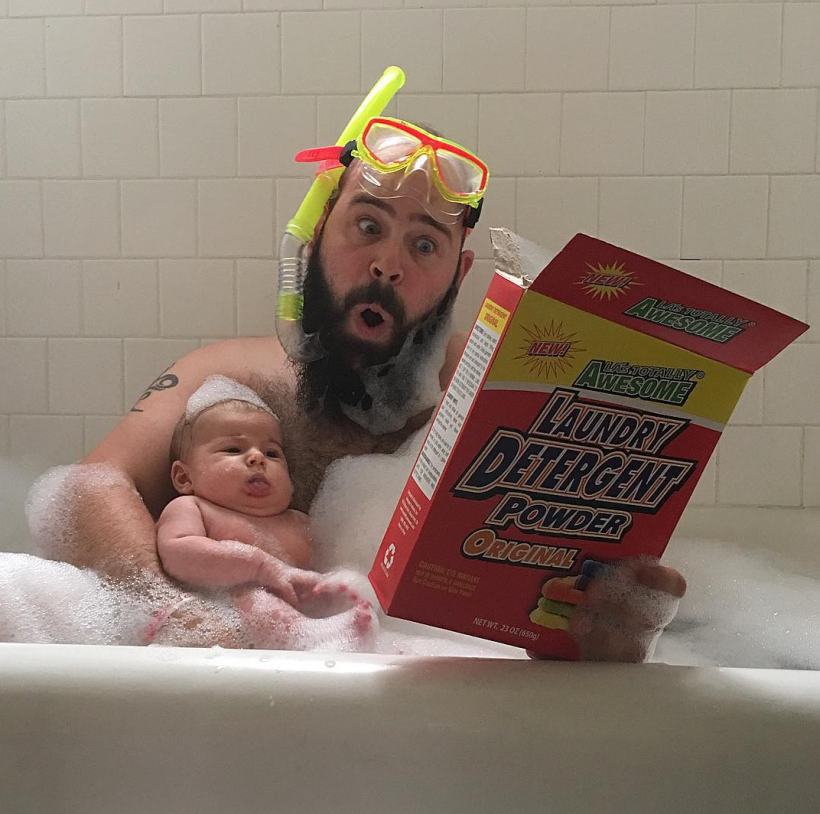 image credit: Sholom Ber Solomon via Instagram
In today's "Dads Who Are Killing It:" Sholom Ber Solomon.
Parents this awesome just remind me how I don't even have a baby book for four out of my five children. Seriously, I barely even remember when my kids were babies. This guy is creating an online baby book that the whole internet is bound to see. 
Look at this. Can you even?
Baby Law Breaker.
I mean seriously, CAN YOU EVEN?
The baby is a GNOME.
I don't know anything about this man, but I want to be his friend. 
The guy dressed his baby up like a CHICKEN. 
He's a BALLERINA, you guys. The man is dressed like a ballerina.
This is next level Instagramming.