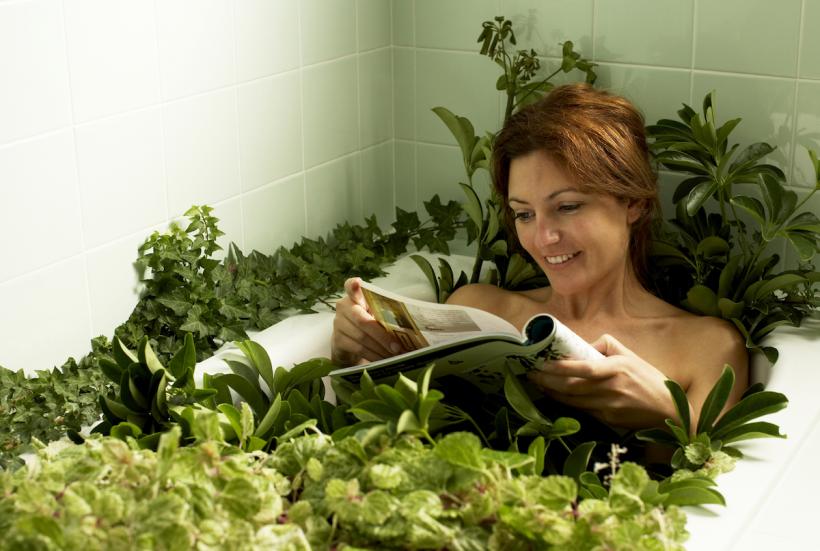 While cherishing the planet that you call home should be a daily practice, Earth Day gives us the opportunity to celebrate the natural wonders in our backyard, the next state over, and even the next country. In addition to recycling, paying close attention to water use and conservation, and turning off lights when you don't need them, another way to contribute to preserving the globe and its resources is to shop naturally and consciously. An easy place to start? With your makeup bag and medicine cabinets!
Since women contribute the most to the economy via consumerism, make an effort to green-a-fy your beauty products by adding these hair, skin, and cosmetic products to your shopping list next time you need to restock: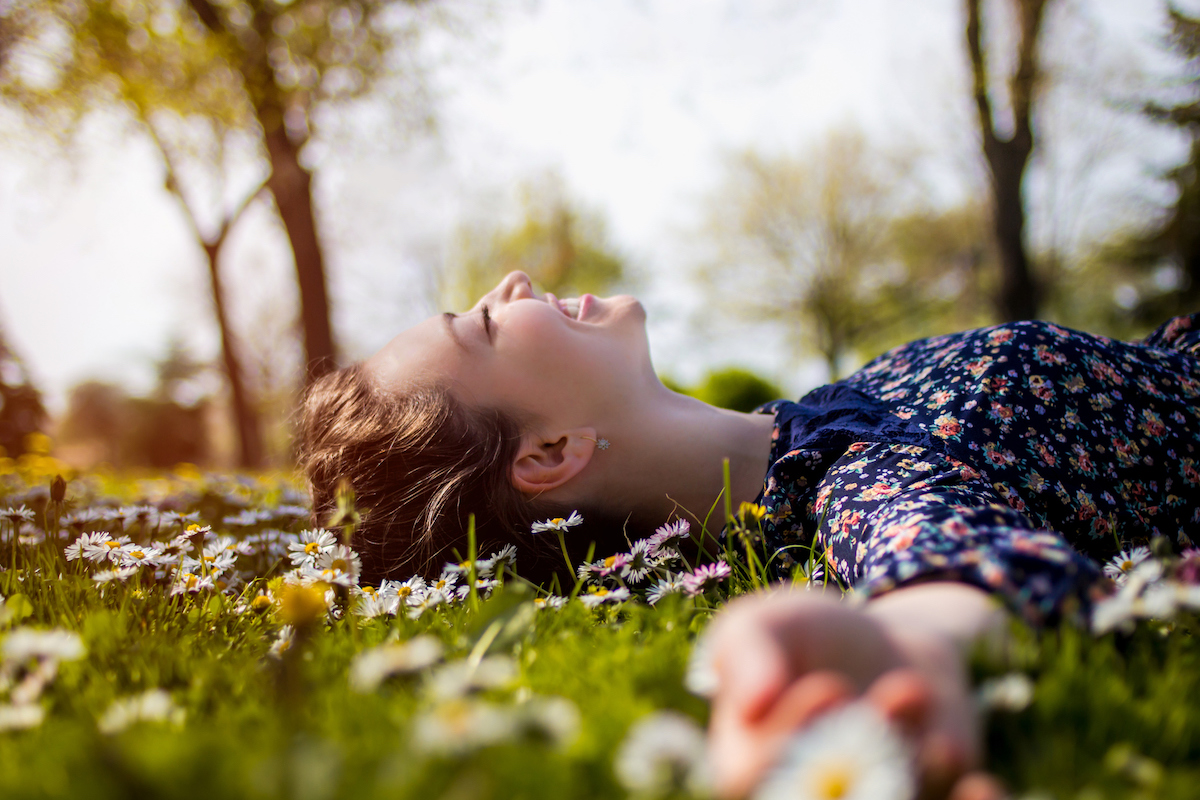 Face
Deck of Scarlet Makeup Palette, $30
If you want to face plant (in a pretty way) straight into environmentally-friendly makeup applications, subscribe to Deck of Scarlet, the first palette subscription service. Each month you'll receive three eyeshadows, two lipi colors, a blush, a bronzer, and an eye and lip pencil. It's made in the USA with high-quality ingredients, and is 100 percent cruelty- and paraben-free.
Velvet 59 Matte to the Max Liquid Lipstick
If you maintain a vegan diet and try your best to only purchase vegan products, this lipstick might be your new bae. It's made completely from vegan products, and the company sources some unheard of ingredients in their line. From Sacha Inchi oil to a 100 percent extra virgin seed oil that's native to the Amazon Rainforest, you can get ready for a night out knowing you're rocking your look — and helping the planet, too.
Unlike those other formulas that pose a danger to your eye color when they help your lashes or brow grow, this natural and vegan enhancement serum is safe to use. It uses a combination of two bio-actives: mung bean extract and red clover extract, which both help you up your thick brown game. While normal glycols (which is what makes your hair grow) are created from petroleum, this brand uses plant-based glycols that are made from vegetable matter, like sugar cane. Another fun fact? All of their products are vegan as well as cruelty-, gluten- and hormone-free.
Skin Authority Beauty Infusion Quinoa & Avocado for Hydrating
Take your makeup routine from essential to luxurious by putting a few drops of this natural concentration into your foundation. The quinoa and avo oil work together to reduce signs of fine lines and will make your skin feel extra smooth.
Instead of using harsh sprays to lock in that perfect cat eye (or pimple coverup) you just mastered, consider this natural elixir. It's non-toxic, vegan, cruelty- and gluten-free, and is made in Malibu, CA by a family-owned business that's been operating since 1996. The mist is made of organic Patagonian seaweed, dead sea salt and aloe vera, and not only does it hydrate, but it helps to purify your skin, too. For an added bonus, store this in your fridge to make it a refreshing pit stop before heading out the door.
Jane Iredale Peaches & Cream Bronzer
Even if you can't make it to a beach for another few months, you can get that same I-just-left-the-ocean look on your cheeks with this natural bronzer. It's made from mica, pink bark extract, and pomegranate extract — all of which work to make your skin glisten. Freckles, unfortunately, not included.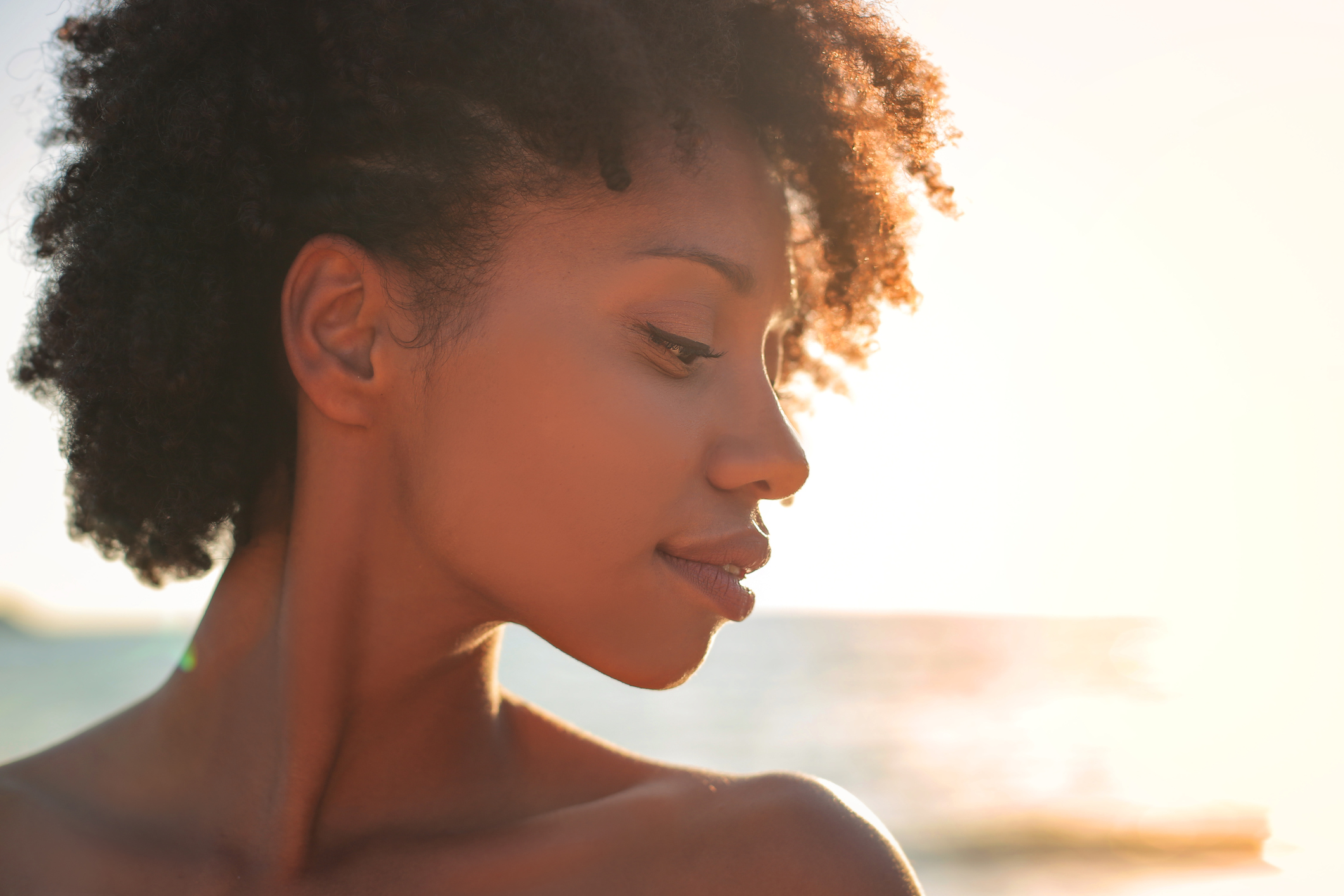 Skincare
YUNI Chillax Muscle Recovery Gel
Managed to sneak in a workout amidst meetings, happy hours, and Netflix binge-watching? Good for you. Woke up the next day and you're so sore, you wish you would have ordered pizza instead? Been there. Next time you need to recover, consider this lightweight, plant-based gel that eases that hurt-so-good feeling from exercise. It's made with naturally anti-inflammatory green tea extract and arnica, along with peppermint, giving it a cooling sensation when applied. If this doesn't do the trick for you, consider other YUNI products, all of which are non-toxic, biodegradable, compostable, plant-based, and free of formaldehyde, petrolatum, sodium lauryl/laureth sulfates, mineral oil, synthetic colors or fragrances, GMOs, PABA, EDTA, or PEGs.
Wake up, rinse your face, grab some coffee, put on sunscreen, moisturizer, makeup, and go. Sound familiar? Or do you skip the SPF? If you worry about a sunscreen that won't clog your pores but will still protect your skin from damage, consider this natural sunscreen and makeup primer, made with echinacea, coconut oil, and Karyng's pro-verte complex. It also comes in two shades, depending on what color matches your cheeks best. (And psst: with any product from this line, you'll never have to worry about parabens, petroleum, pesticides, propylene or butylene glycols, phthalates, BPA's, PEG's, TEA, DEA, GMO, glutens, or synthetic fragrances.)
Borghese Fango Brillante Brightening Mud for Face and Body
After a stressful day (or when you decide to take a me-night to unwind and catch up on sleep), use it as an opportunity to pair your fave glass of vino with a face mask that'll leave your skin feeling as refreshed as your mind. This mask is made with natural ingredients, including citrus unshiu peel extract, sweet almond, and avocado oils, which all work to minimize pores, even tone, correct any breakouts and of course, give you that glow that brightening masks are designed to do.
Decleor Aromessence Neroli Hydrating Oil Serum
If you haven't hopped on the serum train - and ahem, you're past the age of 27 - it's time to, ASAP. While moisturizers keep your skin from getting too dry, a serum often works to fight against collagen loss and will improve the overall clarity and texture as you get older. For your first buy, consider this 100-natural serum, made with high-quality essential oils. It'll still quench your skin, but will also help with appearance of fine lines and is meant to combat against daily stress, too.
Shea Terra Organics Moabi Beauty Butter
Have a bit of wanderlust? Join the club. Even if you can't collect an African passport stamp (just yet, anyway), you can experience their natural, local resources with this body butter. It's collected from a rare species of tree found in the Moabi Forest, and the company uses its profits to help preserve this endangered landmark. When you use it, it'll soften your skin and protect it from damage.
You're never too old to soak in a tub — especially when you can calm your nerves, knowing your bathtime is eco-friendly. Handmade in Chicago, IL with 100 percent vegan, ethically-sourced, cruelty-free and natural ingredients, you can choose from dozens of varieties that fit your mood. Perhaps in the spirit of Earth Day, go for Mother of Dragons, made with rosewood, bergamot, and lemongrass; or Sea Goddess, which mixes agave, sea kelp, ocean breeze, and sandalwood.
This naturally-derived brand lives its mission statement throughout its ingredients — and even its packaging. When you purchase this sunscreen, you'll get the benefit of sun protection, of course, but as you open the box, you'll see the active ingredients highlighted on the box, making it feel like you're watching it 'bloom.' Apply some to your skin before heading out and you'll be protected against UV rays, as well as blue light from electronics.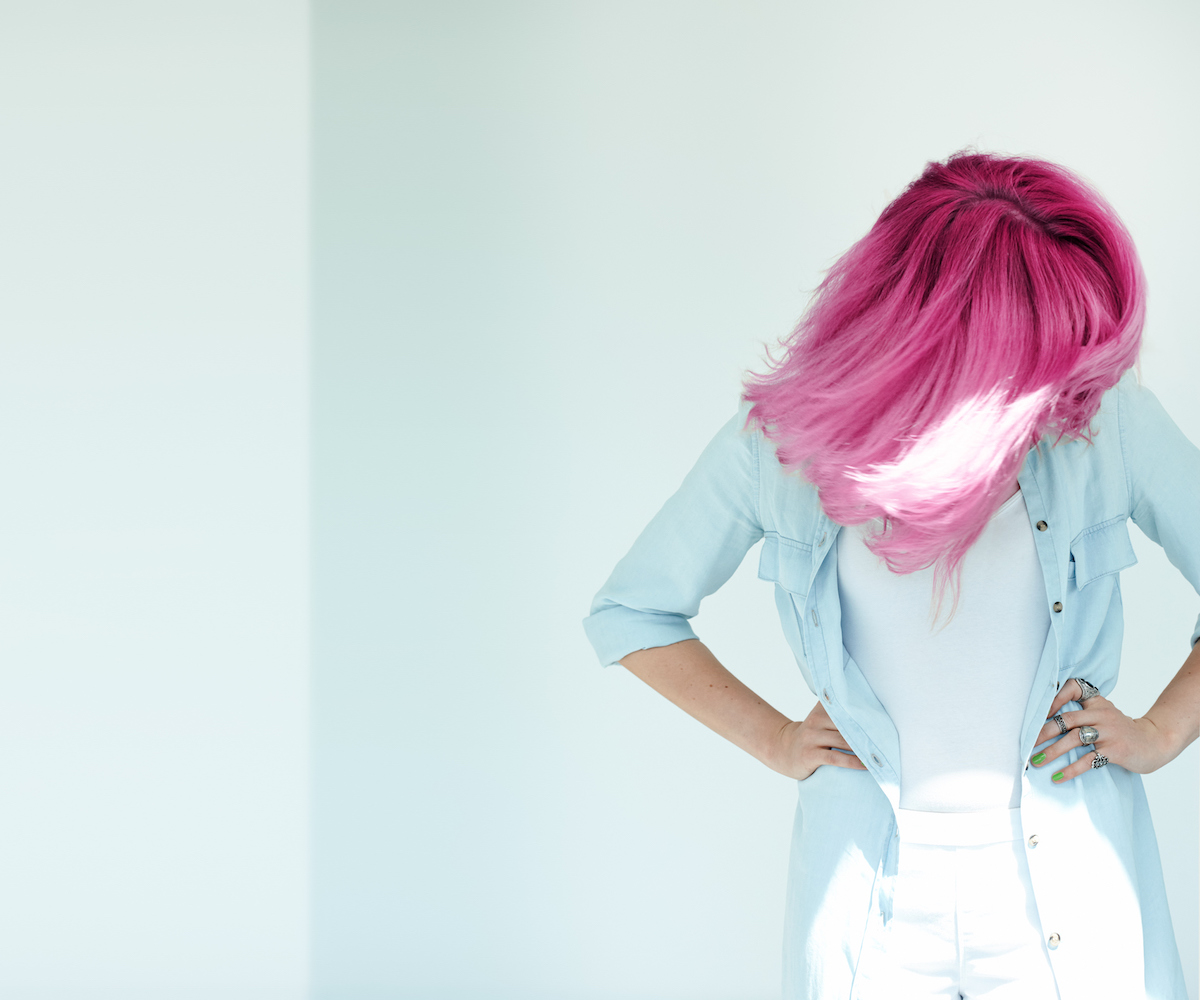 Hair
Made of a simple oil, this product from Skin Authority can actually go on your nails and face, as well as your hair. It's a lightweight formula from natural ingredients that will make your hair shine while fighting split ends and damaged locks. To avoid overdoing it, remember that a little bit goes a long way.
Alterna Haircare Bamboo Smooth Kendi Dry Oil Mist
Your hair has the best of intentions, but sometimes it lets itself hang loose and frizzy. To fight the inevitable stray hairs you know will make their way out of your pony or blowout, consider this spritz from Alterna Haircare. It's infused with bamboo extract and kendi oil, making it eco-certified, fair-trade compliant, and certified organic. When you apply a bit before you dry your hair, consider that the production and sale of this product also helps in supporting the development of local communities, too.
Fairy Tales Curly-Q Hydrating Shampoo
Every gal with curls knows it takes practice to figure out how to maximize the natural beauty of your hair texture. For a shampoo that'll improve your locks while helping the planet, consider this hydrating product. It's made with quinoa and rice amino acids — both of which define curls — along with Murumuru butter to moisturize and manage curls. It's paraben- and allergen-free, too!
Working out on the regular means you work up a lot of sweat, but don't always have time to take several showers a day (sorry you're not sorry!). To clean up the oil in your hair and make you look like you took the time to get ready when you didn't, consider this natural dry shampoo. It also works to remove odors, leaving your hair with that freshly-washed smell. While you're applying it to your roots before meeting your pals for happy hour, you can feel at ease knowing that with every bottle sold, the company makes a contribution to help reduce global carbon emissions.