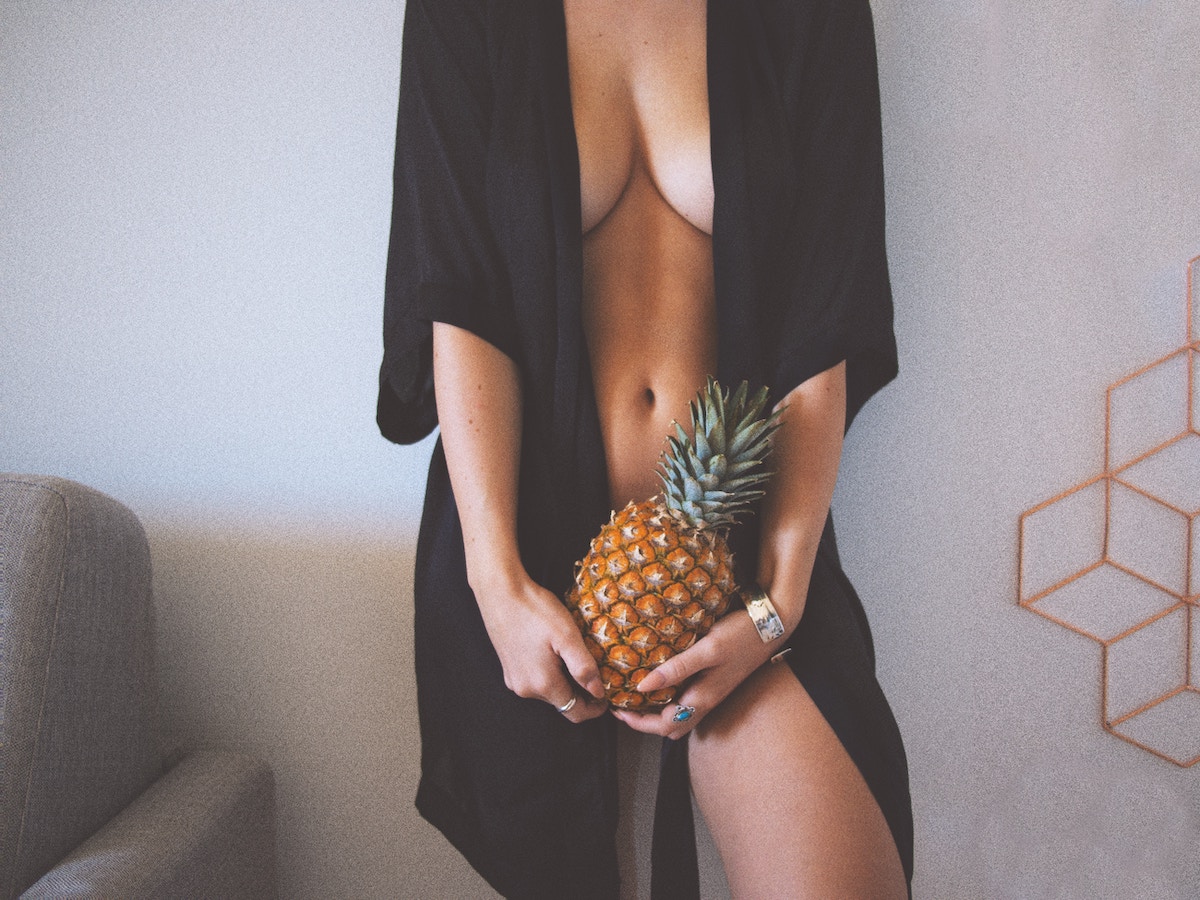 I am a lucky woman. My home is clean, my bills are paid, and my children are happy. I have both health and (moderate) wealth. And my husband? He is sweet and adoring. He is hardworking, funny, and sexy AF. But thanks to familial changes — and physical ones — I am not attracted to him, i.e. I prefer my vibrator to my husband.
Of course, I know that sounds selfish... and cold. Here I am, a happily married 35-year-old woman, sneaking around with a battery-operated boyfriend, but before you brand me the world's worst wife, let me clarify.
Give me a chance to explain.
You see, I am not big on sex. At all. I used to be. My college years were spent in a state of undress, which is to say I had a lot of kinky yet monogamous sex, but after two pregnancies, a yearlong battle with EDNOS and body dysmorphia, and a slew of mental health complications, the act no longer interests me. I have no libido.  
My vagina is like a desert.
My sex drive has completely dried up.
And yet, when I grab my vibrator, something changes. I change. And a carnal urge takes hold. I crave the warmth, the intensity, the euphoria.
I crave the release.
I can't explain why. Perhaps it is because there is something intimate and sensual about self-stimulation. The process — which, as a teenager, offended me — invokes a deep connection between myself and my body. It is empowering. Being in control makes me feel strong, secure, confident, and capable.
Perhaps it is because the act is calming. For a few minutes each day, the world is quiet. My mind goes numb.
Wants change, needs change, and desires change — and that's okay. I am not ashamed of who I am or where my sex drive may be.
However, the main reason I prefer my vibrator to my husband is the sensation: a good, strong vibe can bring me to "the edge" in a matter of minutes. It just feels good. Plus, vibrators stimulate me without any irritation, which is of particular concern for this seasoned mom who is just a few months postpartum. 
Right now, penetration hurts.
Of course, my husband and I still have a healthy sex life — particularly healthy when you consider we have two young kids — and I still find pleasure in our sexual exploits, which is to say he can still bring me to climax. When we "get together," I come (often and a lot). But when I am with my vibrator, there is no fumbling. There is no discomfort, and there are no apologies. I don't have to worry about telling him to stop because I am bleeding or in pain. There is no disappointment. Feelings are not hurt, and I do not have to worry about my appearance.
When I am using my vibe, all self-conscious thoughts go to the wayside. It is just me, my bed, and a good, dirty book.
My husband gets it... I think. In fact, many of my sex toys were purchases he made. I got a Lush for Christmas, a Hitachi for my birthday, and this past Valentine's Day, he gave me a travel-sized Crave (a small, silver bullet which is both down and dirty). But I am also not ignorant. I am not naive, and I know he wishes I would use these items with him, or in front of him. When we go out alone, he encourages me to throw my hair back and let myself go. And while I do — at least on occasion — for the most part, I am still struggling sexually.
I am trying to get myself "back."
I know this may never happen. Wants change, needs change, and desires change — and that's okay. I am not ashamed of who I am or where my sex drive may be. But I do hope that I can be more limber, more relaxed, and more intimate — with myself and my husband. I want to be more comfortable in my own skin, and if it takes a vibrator to get me there, so be it.
I will masturbate without guilt, without shame, without apology, and without remorse.
Because while I may be a married woman, my pleasure center comes packaged in plastic. In runs on batteries... or with a cord.
Related