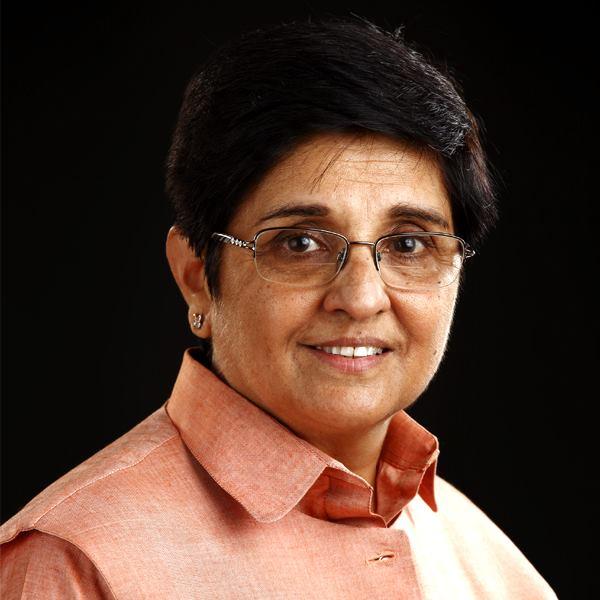 Driven by a strong "urge to be outstanding" and to serve the people of India, Kiran Bedi joined the Indian Police Service in 1972. And indeed, it is hard to think of a more fitting word than "outstanding" to describe her myriad and impressive accomplishments since.
Not only was she the first woman to join the IPS, but she became the first, and highest-ranking, female officer in the service—who would serve for 35 years, dishing up tough and innovative policing tactics and reforms. Dr. Bedi went on to represent India in international forums on crime prevention, drug abuse, effective policing, prison reforms, and women's issues. She worked with the United Nations as a police adviser in the peacekeeping department, ultimately winning a UN medal for her efforts.
This would be but one of her innumerable awards and prestigious recognitions, which also include the highly coveted Ramon Magsaysay Award for government service, considered Asia's Nobel Prize.
Oh, and she's also published many lauded books, pens columns for leading newspapers, hosted television shows, and founded two successful nonprofits: the India Vision Foundation and the Navjyoti India Foundation.
An inspiration to millions of women around the world, we're honored that she took the time to speak to us about her career path, achievements, and gender equality, among other topics.
You have so many incredible awards and accomplishments to your name. Looking back at your career path, what are the achievements that have been most fulfilling for you? 
Achievement for me started from as far back as I can remember. It was important to me even in my early school days . . . and then all throughout university and into professional life—even with regards to my personal life. In sum, my life has been one of doing, which has brought its own rewards.
I've had a truly memorable life so far—the kind that brings tears of sheer joy to reflect on.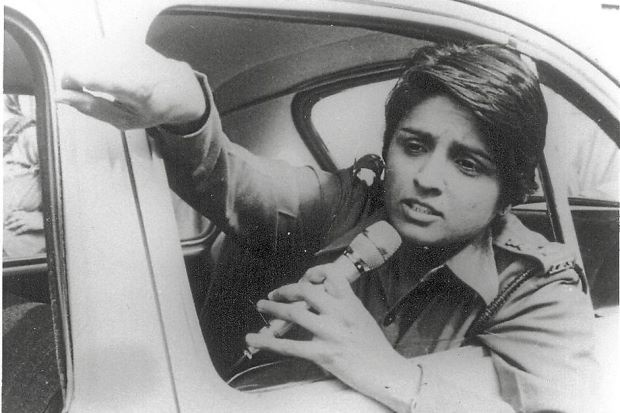 You've always, as Robert Frost might say, taken the road less traveled. What has inspired this path?
Yes, since I've been a doer my whole life, I haven't had time to copy! I've always done what was necessary for the moment, not even just for the hour. It was never my intention to carve new roads—but the things I've done have become new paths.
A lot of your work has been to protect the safety of women bus passengers in Delhi. But recently, we've seen an increase in violent acts against women. Why do you think this is happening and what are your suggestions for improving the safety of young women?
Piecemeal and disjointed policing are responsible for this uptick in violence. That and an absence of a focus on crime prevention and community policing.
In terms of keeping women safe, when I was working with the IPS, we were very inclusive—everything we did was in the spirit of shared responsibility; this is important.
Your being sent to serve at the notorious, male-dominated Tihar Jail as the Inspector General of Prisons was widely perceived in India to be a "punishment" posting, yet you instituted unparalled reforms with remarkable success. How do you view your experience there today?
Perhaps it was destined. Here was an institution which was waiting for a humane approach; some healing leadership. It became my destiny, too. I did little but nature gave me an abundance, so much that I can never repay. Interestingly, the bureaucrats regretted having sent me to this "punishment" posting. Nature, it would seem, instead punished them!
What drew you to politics and what kind of future do you envision for yourself in this realm?
I am far from politics. I am not in politics. My life is very inclusive; it belongs to no one formation or hierarchy. I am my own master and believe in working with a sense of freedom and total responsibility. By nature I am very self-driven. This is where my inner strength comes from. I believe in genuine appreciation and am careful, but non-sparing, when I must express disapproval of goings-on. I only expect from myself and no one else. I am both a very public person and also a very private one; I love my own space. Hence I am not in politics—I lead my public life on my own terms.
You've recently returned from the sacred Kailash Yatra pilgrimage in Tibet. What was your experience like?
The Kailash Yatra was a gift given to me by Sadguru of Isha Foundation. I was truly blessed to have been part of the group that was led by him. The Yatra returned me to nature—it gave me silence—it gave me Satsang! All three comprise my daily nutrition.
"This above all to thine own self be true"—is it possible to be true to oneself when working in a bureaucratic setup? How do you reconcile it?
Of course this is possible; I can say I was completely authentic and true to myself during all my time working for bureaucracies—this is why I went to serve in Tihar jails. What nature has given me in return speaks for itself. To enjoy such fruits, one has only to be giving at work and enjoy the process of working, not wait for rewards; always work regardless of rewards.
In a world where gender roles are gradually overlapping, is there a definitive role for a woman? What is it?
Yes, to be androgynous—acquire the best of qualities of a man and sharpen the best traits of the woman. This way a woman is more than a man, she is a complete person. A man can find completeness if he chooses to do this as well! Human qualities are not the monopoly of any one gender.
Power and freedom—what do these words mean to you?
I think of them as rights and responsibilities exercised with a sense of joy—given and shared with a sense of joy.
You're an icon who inspires so many people. What and who, in turn, have had the biggest influence on you?
Parents, family, events, books, films, sports, writings, nature, teachers—it's quite a long list.
The world knows the tough and highly professional Dr. Kiran Bedi the best. Who are you at home? 
One who loves and misses her parents and family, and who is grateful for all who have supported and strengthened her to make her life so worthwhile. Mainly I'm one who uses her time to keep her life rich and the lives of others richer—most of all those whose hearts beat for India!  
You can learn more about Dr. Bedi and her work by visiting her website, checking out her Facebook page, or following her along on Twitter @thekiranbedi.