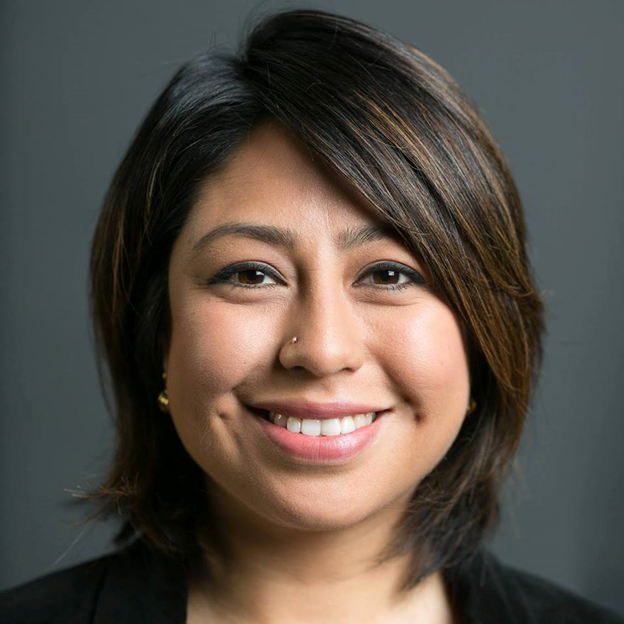 Jimenez continued her advocacy work while studying at Queen's College, CUNY where she obtained a B.A. in Political Science and Business and graduated Cum Laude.
United We Dream's Executive Director, Cristina Jimenez, advocates for the rights of undocumented immigrants across America. And she has done so, with passion and success, for the past ten years. 
The New Yorker and her family immigrated to the U.S. from Ecuador almost two decades ago when Jimenez was 13 years old. Though she was aware of her undocumented status from the start, it wasn't until the keen student began looking into college programs that she truly realized the challenges and limitations that came with her predicament.  
So the young Latina woman began to using her voice and her story to help fight for the rights of undocumented "dreamers" like herself. Jimenez started organizing and advocating in her home city of New York and has since gone national with her movement. 
Jimenez continued her advocacy work while studying at Queen's College, CUNY where she obtained a B.A. in Political Science and Business and graduated Cum Laude.
She later obtained a Masters' degree in Public Administration and Public Policy and worked as an immigration policy analyst for the Drum Major Institute for Public Policy. She has also worked as an immigrant rights organizer at Make the Road New York.
In 2008, Jimenez co-founded United We Dream. As Executive Director, she has helped develop the non-profit into the largest immigrant youth-led organization in the country. With Jimenez at the helm, UWD has grown to a powerful network of 57 affiliates in 25 states, with over 300,000 members. 
Impressively, Jimenez was part of UWD's campaign team that led to the historic victory of the Deferred Action for Childhood Arrivals (DACA) program in 2012. DACA protects over 800,000 young immigrants from deportation, so it is no surprise that, due to the rumored threat to DACA from the Trump administration, members of the UWD team joined an estimated 3,000 protestors at the Central Park #DefendDACA March on Wednesday, August 30th.  
Powerful chant by determined DACA youth: "Deport me? No way! Undocumented and #HeretoStay!" #defendDACA pic.twitter.com/z5SrFMifB9

— MaketheRoadNewYork (@MaketheRoadNY) August 30, 2017
Forbes honored Jimenez in 2014 by adding her to their "30 under 30 in Law and Policy." Chronicle of Philanthropy named her one of their "40 Under 40 Young Leaders Who are Solving Problems of Today and Tomorrow," and Cosmopolitan included Jimenez in "50 Fun & Fearless Women Who Will Inspire You."
And we here at Ravishly are certainly inspired! We are honored to feature Cristina Jimenez as this month's Lover & Fighter! Cristina and her team at UWD are doing important work to help secure the futures of young American immigrants, and we wish her strength as she continues to fight.
If you'd like to support, donate, or learn more about United We Dream, click here.
 ***
If you know an inspirational Lover & Fighter whom you'd like to see featured on Ravishly, send a message to Shannon Day, via Facebook.
Lovers & Fighters say "hell no" to racism, sexism, bigotry, and xenophobia. These men, women, and children are saying "heck yes" to equality, human decency, and love. From bold acts of advocacy to simple moments of goodness, these everyday people remind us of what it truly means to be American.
These lovers and fighters are resistant in the face of intolerance. They are bold in the presence of judgment. They are determined to join forces (or to stand proudly alone) to ensure their message is heard: #LoveTrumpsHate
---
You Might Also Like: