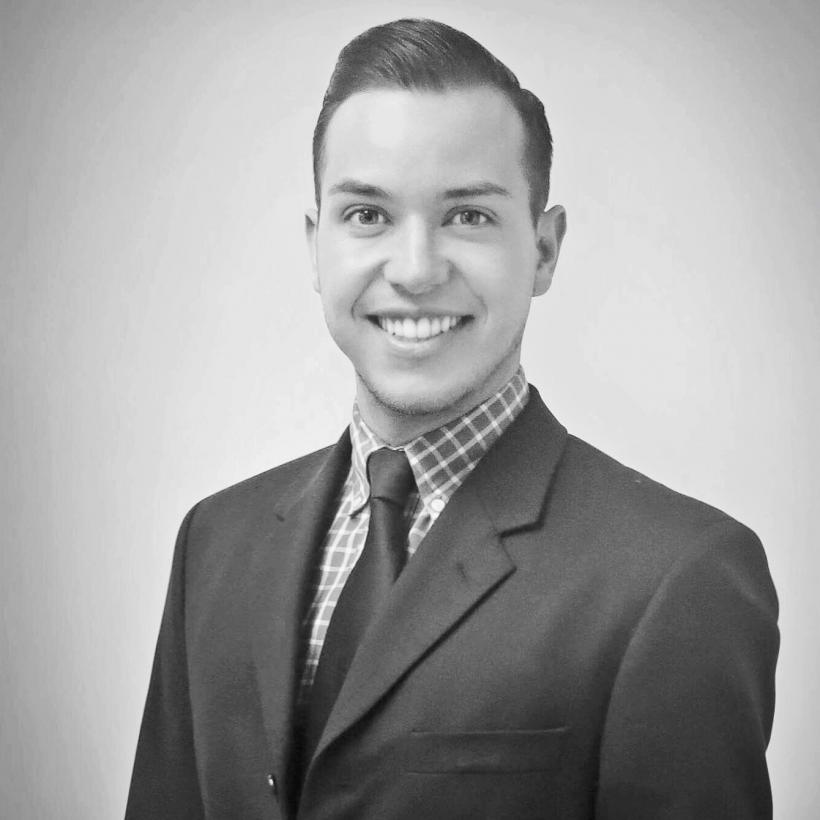 Dominic Le Fort, Founder of California-based QEDU, aims to be the adult he needed when he was growing up.
'The Lovers & Fighters of America' is a monthly column here at Ravishly featuring behind-the-scenes stories of inspirational people taking a stance against hate. Today, Ravishly features Dominic Le Fort, founder of QEDU.  
---
They say it takes a village to raise our kids and 25-year-old Dominic Le Fort, believes education is key in building a more informed village  better equipped to support its LGBTQ youth. Dominic's own childhood experiences inspired him to start up QEDU, a California-based non-profit organization that seeks to educate and build awareness of the LGBTQ community in the hopes of creating safer more inclusive schools, homes, and workplaces.
Having moved to the U.S. from Mexico, with his mother Michelle, Dominic was raised by her and his stepfather, Tim, in Orange County, California. Sadly, Dominic's childhood was marred by bullying and a growing sense of confusion and shame. Even the adults, whom Dominic turned to, offered him harmful (though likely well-intentioned) advice on how to deal with his bullies. 
Though yet to realize he was gay, young Dominic knew he wasn't like the other boys at school, and they knew it too.
What followed were years of bullying and abuse. Dominic shared some of these life-altering experiences with Ravishly. He said: "The bullying started in the second grade, and students were calling me names I didn't yet understand. Faggot. Fairy. These words became fists and rocks thrown on my home from school. I couldn't understand what made me so different and I didn't know how to change."
Not only was the young boy not sure how to deal with his tormentors, but it also seemed his parents were at a loss. They suggested Dominic make some changes to be more like the others. Dominic said: "My parents told me to try watching the other boys, see how they walk, listen to what they say, and act like them." 
Even the school principal was seemingly unequipped to support his student in need, telling him he should learn to be less different if he wanted to stop being a target.
For Dominic, the message was clear. He should hide the parts of him that weren't like the others.
So that's what he did. He hid himself away. Dominic said: "I know these people were likely offering the best advice they could think of and yet, what I heard was, "The things that make you different should be hidden." So I began to hide since I couldn't figure out how to change. I ended up spending years of my life hidden away in a library during lunch, lost in worlds filled with magic and wonder."  
While feeling isolated and alone, Dominic began to recognize that he was gay. He said: "As I got older, I realized that the things people were saying about me were true. I was gay, and I was so different because of it. I hated myself for letting them be right. I felt I deserved everything that had happened because they were right. This "realization" hurt even more."
Dominic's grades began to suffer. He skipped classes and almost didn't graduate from high school. But he did. And today, this determined young man has chosen to be the adult he needed when he was young, and he hopes his organization can help teach other adults how to be that person, too. He said: "Someone once told me to be the person I needed when I was growing up. For a long time, I couldn't understand what this meant. I needed a hero — someone to save me from the world I was in and the people that were in it. I've thought about this for many years, and I slowly began to realize: I wasn't the one who needed help. There was nothing wrong with me."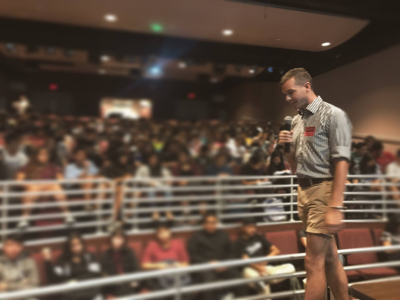 Through QEDU, Dominic hopes to build a safer more informed community for LGBTQ kids to grow up in. So, he and his team of volunteers do this by offering information sessions, resources to help empower LGBTQ youth and their parents, guidance to help teach school administrations how to build safe and inclusive environments, and tips to help employers provide a safe work environment for LGBTQ staff.
According to Dominic, his story is not at all uncommon. He told Ravishly: "The thing is, my experience isn't unique and there are queer youth all over the world that could tell you some version of this story. Self-identified LGBTQ+ youth are disproportionately at risk for absenteeism, depression, and lowered rates of college attendance. In more severe cases, many turn to substance abuse, unsafe sexual practices, and even suicide. I have been fortunate enough to escape the depression I experienced throughout my childhood, and yet, I can remember all the times I wanted to go to sleep and never wake up. Those things stay with you."
Dominic is helping communities learn how to better support LGBTQ youth.
Through his work, progress is being made. QEDU's mission is vital to the well-being and the future of LGBTQ youth, in California and beyond. And, we are honored to feature Dominic Le Fort as this month's Lover & Fighter of America, here at Ravishly!
Click HERE to learn more about the services and resources offered at QEDU.
SaveSave