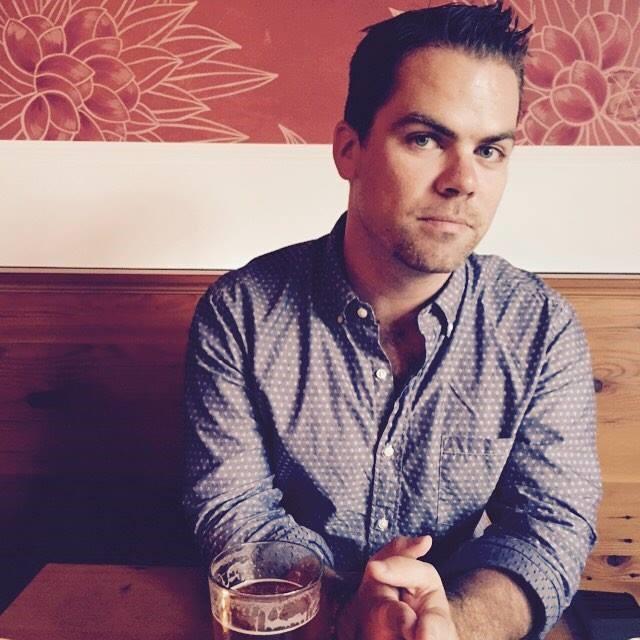 Pastor Adam Phillips took a stand.
The Lovers & Fighters of America is a weekly column here at Ravishly featuring behind-the-scenes stories of inspirational people taking a stance against hate.
***
Meet Adam Phillips, the lively pastor of Christ Church, a Christian congregation in Portland, Oregon. According to Instagram, the church is "A new open, active & inclusive faith community."
And if Adam Phillips says his church is "inclusive," chances are you can believe him.
Though once supported (and funded) by the Evangelical Covenant Church, Christ Church is no longer affiliated, in any way, with the ECC. In fact, in February of 2015, the ECC cut ties with Phillips and his Christ Church congregation. And the reason for this? Phillips stood up for LGBTQ rights within the church.
For two decades, Phillips had called the ECC his church family. He was baptized there and was later selected as one of the promising, up and coming leaders within the Evangelical community. Phillips was co-pastor for a Chicago branch of ECC. He also helped "plant" another ECC in Washington, D.C., where he was praised for his pastoral contributions. In 2014, he and his wife, Sarah, were invited to move to Portland, Oregon to head up a new ECC congregation.
Phillips and his wife relocated and began their work creating and nurturing the new church community. Phillips had always been open about his support of LGBTQ rights and the importance of providing an inclusive environment within the church community. According to Phillips, he felt supported in his convictions and had been assured by his ECC leaders that, of course, welcoming LGBTQ members into the church would be encouraged. But, he soon learned this was not entirely the case. As it turns out, the notion of "inclusiveness," within the ECC, comes with limitations.
Six months in, Phillips began to get some resistance against his efforts to build an inclusive community at Christ Church. Some ECC leaders were pushing Phillips to back off with his LGBTQ support. Phillips said: "We were getting pressure, threats even, from leaders… Certain leaders were not interested in letting us continue that mission to include everyone. I was asked if we were going to let them play in the band or let them serve in the children's ministry or let them serve communion. I said, 'Of course.'"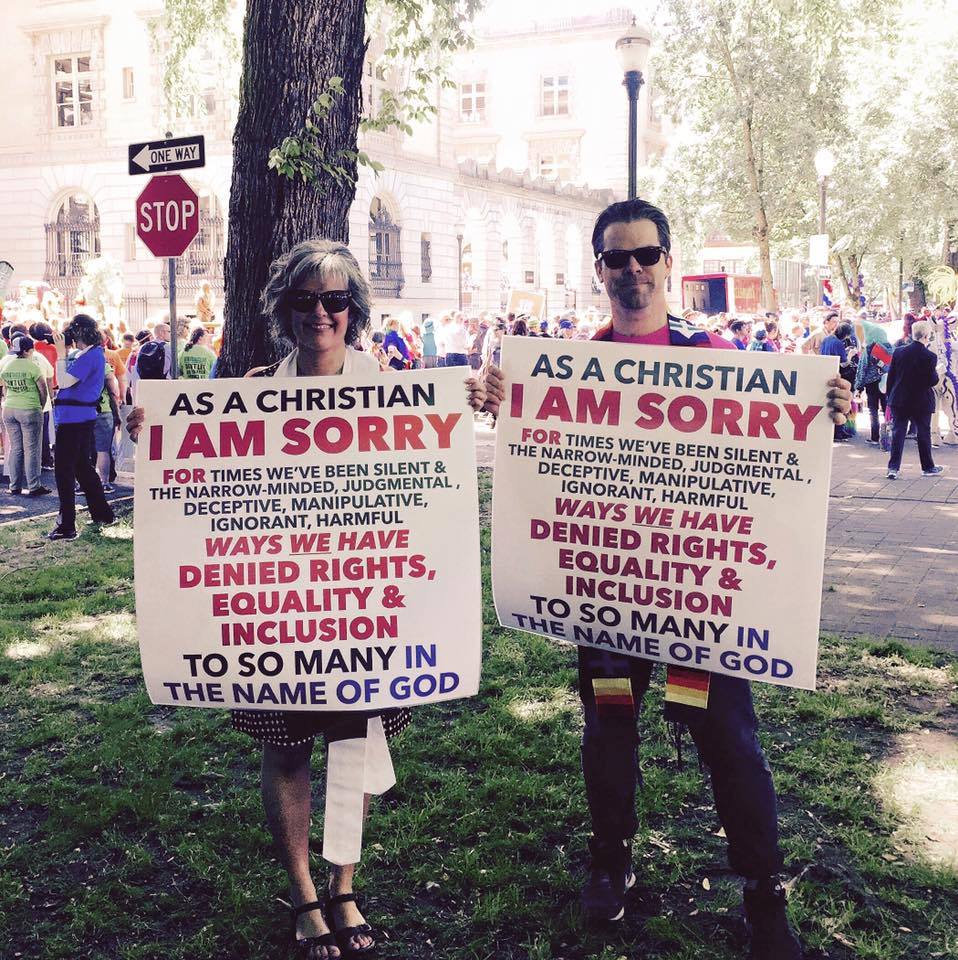 The Evangelical Covenant Church cut religious, and financial, ties with Christ Church because Phillips wanted genuine inclusiveness and acceptance for all members and future members of his congregation. Phillips supported equal rights for LGBTQ people inside the church walls and beyond, so the ECC stopped supporting him. 
What followed were some of Phillips' darkest days. When asked how the experience impacted him, Phillips told Ravishly: "For a solid year taking the punches, losing friends, receiving terrible emails condemning me to hell, and the odd death threat definitely took its toll. Losing friends and mentors was the hardest. Some of my closest elders I trusted won't talk to me, even though they agree with my theological convictions."  
But it wasn't all darkness. Phillips is grateful for family and friends who stuck by him and for the connections he has made with others along the way. He told Ravishly: "Thankfully, I have an incredible family, community of friends, and a new fellowship of inclusive friends all across the country. I like to think these sufferings have invited me to a greater awareness of love and light and how we can be part of that for others."
As the darker days fade into the past, the new (and improved) Christ Church continues to grow stronger. The inclusive atmosphere there is one that Phillips feels positively about. He told Ravishly:
"I actually feel incredibly free to preach and teach what I sense the Spirit and Scriptures leading me to. And, of course, my time praying, and in counsel, with LGBTQ neighbors and their family and friends has increased incredibly."
Phillips is thankful for the support of the First Christian Church, whose building they share for worship. He told Ravishly: "It's great to have such a historic community (138 years old) stand with us as we get our 2-year-old church started up."
Phillips encourages other pastors to step up and take a stance. He told Ravishly: "I always urge pastor colleagues, who want to come out for inclusion but are too scared because of what is at stake, that something far greater is at stake, and we need all the help we can get to make sure folks get the care and teaching God so desperately wants for us all. Love wins — we just need backup!"
Pastor Adam took a leap of faith on behalf of our LGBTQ friends, and he continues to practice what he preaches at Christ Church in Portland. And this is why Adam Phillips is this week's inspirational Lover & Fighter, here at Ravishly. 
***
If you know an inspirational Lover & Fighter whom you'd like to see featured on Ravishly, send a message to Shannon Day, via Facebook. 
Lovers & Fighters say "hell no" to racism, sexism, bigotry, and xenophobia. These men, women, and children are saying "heck yes" to equality, human decency, and love. From bold acts of advocacy to simple moments of goodness, these everyday people remind us of what it truly means to be American.
These lovers and fighters are resistant in the face of intolerance. They are bold in the presence of judgment. They are determined to join forces (or to stand proudly alone) to ensure their message is heard: #LoveTrumpsHate.