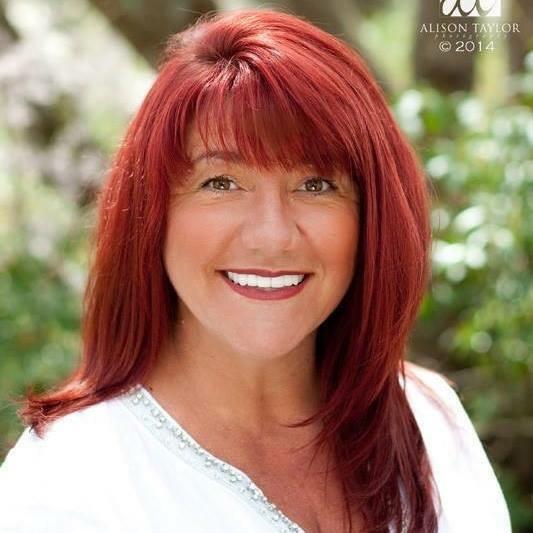 Cathy O'Grady, founder of Boston-based nonprofit, Sofia's Angels, was inspired by her late mother's kind heart.
'The Lovers & Fighters of America' is a monthly column here at Ravishly featuring behind-the-scenes stories of inspirational people taking a stance against hate. Today, Ravishly features Cathy O'Grady of Sofia's Angels.
 
Take a deep breath, exhale, and remember: we, as individuals, have the power to make the world a better place. Even the smallest of gestures can have a positive impact on the lives of those around us. And, through these acts of kindness, goodness grows — within us and within the people whose lives we touch.
In the bustling city of Boston lives Cathy O'Grady: a kindhearted married mom of two. Three years ago, the former accountant said goodbye to her successful accounting career to give her full attention to building up her nonprofit organization, Sofia's Angels Foundation.
Despite truly loving her job, O'Grady felt compelled to commit herself fully to her kindness work, with the intention of taking it to the next level by fundraising so she and her friends and family could take part in larger acts of kindness.
O'Grady's inspiration came from her late mother, whom she had always admired for her kind heart. O'Grady began doing deliberate acts of kindness after her mother, Sofia, died from breast cancer in 1997. O'Grady told Ravishly why she was inspired to honor her mother's memory. She said: "I wanted to share her with the world but not because she had breast cancer, but because she was ahead of her time. She gave with no expectations. She truly forgave people that deeply hurt her, and she judged no one. She loved everyone."
O'Grady started out by doing little deeds like taping quarters to rides and gumball machines so random children could discover the coins and enjoy a surprise treat. She also bought skipping ropes, balls, and other dollar store toys, which she dropped off at area parks with notes inviting children to play with them.
O'Grady and her friends began buying warm blankets, stuffing them with McDonald's gift cards, and leaving them around Boston with notes inviting homeless people to take them. "We wrapped them in plastic with a note saying, 'If you're cold, take one and know that you're loved,'" she said. 
This was an idea first inspired by her son a few years ago who, at eight years old, was upset to see a homeless man wearing a trash bag to keep warm. He turned to O'Grady at the time and said: "Mom, no human should have to keep warm in a bag. Let's go home and get the coats we have and bring them to them." The following week, O'Grady was placing the blankets around the city.
Sofia's Angels have become known for their generosity during the Christmas season, a financially stressful time of year for low-income families. O'Grady told Ravishly about what they do for these families. She said: "We are known as the layaway angels that paid for over 20K of layaways at Toys R Us at Christmastime." O'Grady loves knowing that they are responsible for making people happy and lessening financial strain. She said: "To watch the families walk in and be told that their bill has been paid was priceless."  
One of Sofia's Angel's recent acts of kindness was to fundraise 50K to buy a handicap accessible van for a family in need.
The family has adopted a son who had been abused by his birth mother's boyfriend and was left in what O'Grady described as a "medically fragile condition."  The family will be receiving their new van next week.  
O'Grady, and the many people who volunteer their time to work with Sofia's Angels across the U.S.A., remind us that we only live once and that giving without expectation, like Sofia did, is what true kindness is all about. Thank you, Cathy, for all the goodness you are putting into the world and for all of your hard work to make other people's lives better. We are honored to feature you as this month's inspirational Lover & Fighter, here at Ravishly! 
Follow along with Cathy O'Grady and her team via FB at Sofia's Angels RAOK. There you can stay up to date with the group's latest fundraisers and random acts of kindness. You'll also find plenty of inspirational stories to brighten your day. To meet the Sofia's Angel's team, click here. 
If you know an inspirational Lover & Fighter whom you'd like to see featured on Ravishly, send a message to Shannon Day, via Facebook.
***
Lovers & Fighters say "hell no" to racism, sexism, bigotry, and xenophobia. These men, women, and children are saying "heck yes" to equality, human decency, and love. From bold acts of advocacy to simple moments of goodness, these everyday people remind us of what it truly means to be American.
These lovers and fighters are resistant in the face of intolerance. They are bold in the presence of judgment. They are determined to join forces (or to stand proudly alone) to ensure their message is heard: #LoveTrumpsHate