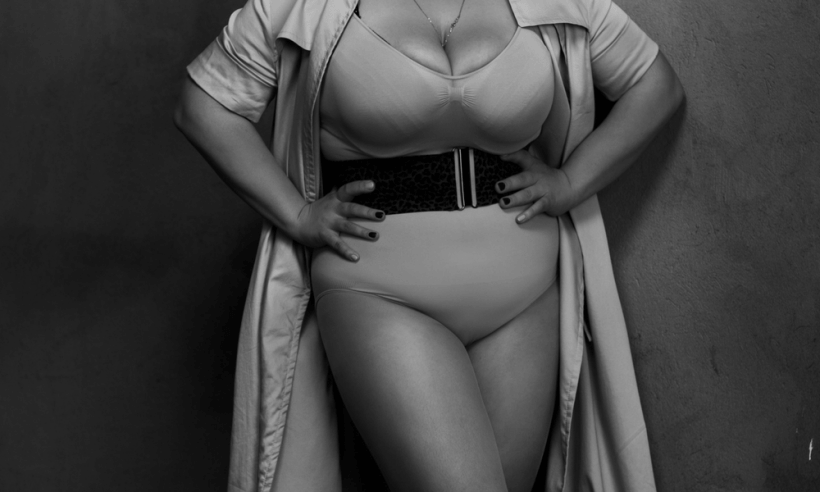 These ten fashionistas show off their sexy looks from Date Night to Late Night.
Valentine's Day can mean a lot of things to a lot of folks. For some, they joke that it is Singles' Awareness Day. Many now celebrate feminine bonds and friendship with Galentine's Day. For others, it's a celebration of romantic love. Even then, sometimes it's just the day before the killer chocolate sales start on February 15.
What you might not know is that the holiday has some seriously bizarre roots. Romanticized in the middle ages by Shakespeare and Chaucer, the original Valentine's Day was a Roman pagan fertility celebration called Lupercalia. Lupercalia was rather bloody and strange: the men would sacrifice a goat and a dog and Roman women would line up to be whipped with the carcasses as part of a fertility ritual. Beyond that, for the feast of Lupercalia, there was a drawing in which men and women would be matched up and have sex for the rest of the festival.
Like most other western holidays, Lupercalia was rebranded as a Christian celebration in an attempt to erase its past and paint it more chastely. When the holiday eventually became confused and combined with the Norman tradition of Galatin's Day, which translated to "lover of women" and was celebrated around the same time, our modern ideas of love, sex, and greeting cards began to form.
Whether this year is a celebration of romantic, platonic, or self-love, getting whipped with leather or being caressed by lace, Valentine's Day often brings us some beautifully romantic looks and incredibly sexy lingerie. From sexy black lace to red, the color most often associated with passion, or the flush of a demure pink and beyond, these ten fashionistas show off their sexy looks from Date Night to Late Night.
1. Gaelle Prudencio (@gaelleprudencio)
Date Night:
Stunning Senegalese fashion blogger Gaelle Prudencio is an ethereal venus in this pale pink kaftan
Late night:
Gaelle models a gorgeously wearable set from Elomi.
2. Margot Meanie (@margotmeanie)
Date Night:
Valentine's Day doesn't have to be about hearts and polka dots. Margot Meanie finds plenty of romance in the stars with this gorgeous celestial maxi by eShakti.
Late Night:
Margot shows off a super sexy lingerie look in this sheer piece by Hips and Curves.
3. Stacey of Hantise de l'oubli (@hantisedeloubli)
Date Night:
Stacey creates a fiery hot look with a red vinyl skirt and matching red crop top. Keep warm without losing sex appeal by topping the look with a black motorcycle jacket.
Late Night:
As above, so below. Keep the gorgeous red theme going with this incredible set by UK brand Playful Promises.
4. Ady Del Valle (@iam_adydelv)
Date Night:
Ady celebrates his curves in this gorgeous low-cut polka dot top paired with black pants. Often, simple is the sexiest. 
Late Night:
Sexy underthings do not have to be limited to one gender. Ady rocks a Bawdy Love Clothing harness modeled off of women warrior's breastplates and named after a historic rebel Queen of Syria.
5. Kaguya (@p.s.kaguya)
Date night:
Millennial plus-size model Kaguya shares a candid smile while wearing a gorgeous blush and mauve casual combo perfect for a laid-back movie or pizza date with your babe.
Late night:
You never know what's underneath that casual date night outfit!
6. Kiersten Williamson (@knwkiersten)
Date Night:
Turn your perfect red Christmas dress into a smoldering Valentine's Look with this beautiful classic maxi from the 4twenty4 Boutique.
Late Night:
Kiersten models Portland plus-size designer Claire Doody's absolutely gorgeous sheer rose robe, fit for a queen or a movie star. This Copper Union piece will make its live debut in the upcoming Unmentionable lingerie exposition.
7. Shelia Lopez (@miss.shelo)
Date Night:
Dressed to the nines, Shelia tells haters and ex-lovers exactly what they can do with this gorgeous lipstick print visible across her derriere as she walks away. This Valentine's Day, Shelia shows us how to do it for ourselves and each other.
Late Night:
Shelia celebrates her gorgeous curves in this beautiful mesh and lace teddy.
8. Ramona O. (@ramona_o)
Date Night:
Tall blogger Ramona O. shows off her beautifully long frame in this Starburst-inspired look. A bright color paired with a neutral is a great way to play up the potency of the color without pairing it with stark black or white, or overloading with a busy color scheme. Ramona does it perfectly, channeling a sexy modern look perfect for afterwork V-Day cocktails.
Late Night:
Rose all day (and night) in this gorgeous wine-colored bra paired with a silky kimono-inspired robe.
9. Shawna Farmer (@chubbycartwheels)
Date Night:
Shawna of Chubby Cartwheels shows us how to rock a simple but ultra-romantic look worthy of any period-piece romance novel cover.
Late Night:
So sexy that she sparkles, Shawna rocks a Torrid lingerie set in an incredibly sexy but unexpected muted teal.
10. Marisa Valentina (@marisavalentinaplusmodel)
Date Night:
A perfect shirt for the broken-hearted, the loner, or just a Selena lover (Why, Yolanda, whyyy?), Marisa makes this shirt twice as cheeky by pairing it with a black skater skirt and fishnets.
Late Night:
Marisa shows off an incredibly sexy mesh bra paired with garters and hose for the ultimate sexy Valentine's look. After all, it is in this babe's name.
---
Related: