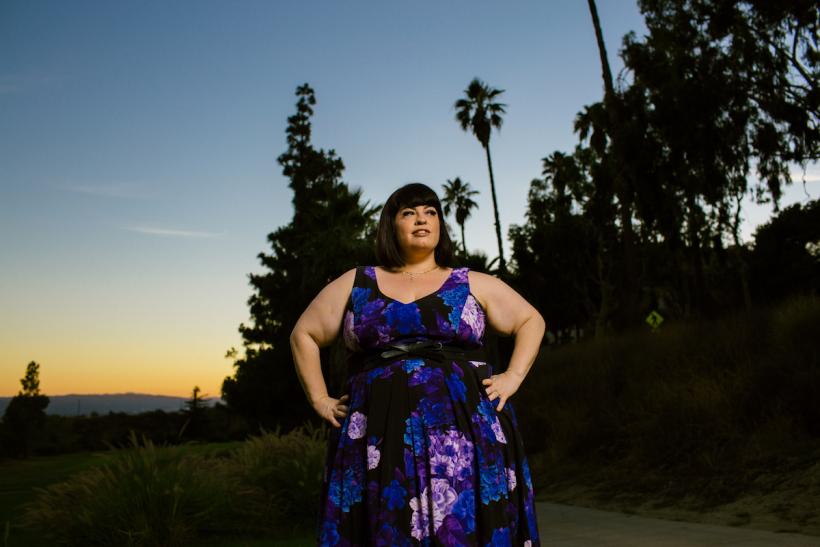 Jazzy Byner by Rob Eves Photography
As school draws closer for parents and students across the country, it's a bittersweet reminder that our long nights and sunny days are not here forever. Cocktails (or mocktails) and brunch on the patio will start to give way to mugs of hot cocoa by the fire when the crisp cool of next season sets in. 
Fear not — we still have time! Time to wear those fabulous maxis and minis, time to enjoy linens and sandals, daisy dukes and tanks while slurping on a popsicle or margarita to keep cool. Keep rocking your bold suit with shorts and whimsical summery prints while you start planning your fall wardrobe and hitting up back-to-school sales.
Before you hit the racks, pull out faves from your summer closet and treat yourself to wearing things that bring you joy. What better way to celebrate than with the perfect summer cocktail attire? 
Bold tropical colors and breezy fabrics are still key while we in the northern hemisphere enjoy our remaining sunny days before skies give way to moodier greys and our world is alight with a diffused glow and the ground with crunchy red and gold leaves. 
Find a sunny spot while you can! Soak in the vitamin D and laughter with your friends and wear your summer best. Check out these nine gorgeous summer cocktail looks as we begin to say adieu to the season. 
1. Kat Eves (@styleethic)
Pink, sheer, and fuzzy? This is a LOOK! Ethical and sustainable stylist Kat Eves rocks a Zelie For She at the drive-through. 
2. Sheila Lopez (miss.shelo)
Latinx plus-size blogger Sheila Lopez celebrates her birthday in this gorgeous pink lemonade inspired look. Top it with a fuzzy cardigan as the nights get cooler. 
3. Lance Franklin (@goodboyfashion)
Summer fashion isn't just for women wearing feminine looks! Lance comes through for plus-size men and masc of center folks or those who just love a good summer suit. Who says you've got to sweat in full-length slacks? Opt for shorts and a light-weight jacket. 
4. Jazzy (@charmingjazzy)
Jazzy stays cool in a beautiful royal blue and purple vintage-inspired summer cocktail dress in this gorgeous sunset shot by Rob Eves. As the season gets cooler, layer this dress over a black mesh top or button-up oxford and slip a pair of opaque tights beneath it for added texture, warmth and intrigue. 
5. Crystal Coons (@sometimesglam)
Crystal whips up a cocktail in this awesomely tropical coordinating two-piece set. Stay comfy, breezy, and seasonal in this gorgeous look while keeping a fun vibe.  
6. Tessenie Mowatt (@tesseniemowatt)
Jamaican-Canadian blogger Tessenie Mowatt shines like the sun in this gorgeous golden mini dress with the perfect red shoes. Go completely primary with a blue purse. 
7. Aarti Olivia (@curvesbecomeher)
Aarti rocks a boho jumpsuit in this gorgeous casual summer look. Dress it up with statement earrings, an updo, and heels or jeweled sandals for a night out.  
8. Lisa Schoenberger
Ontario-based plus-size blogger Lisa rocks a gorgeous blush-nude summer dress with sexy peep detailing at the tummy. Details like this wicker purse and sandals bring the outfit together for a full summer vibe. 
9. Janina (@onna.fille)
Janina keeps it simple and comfy in a beautiful light floral. Want to keep wearing it well into the next season? Layer this dress or something similar over a pair of warm leggings and a long-line cardigan with boots or knee-length socks for added warmth.
---
Related: