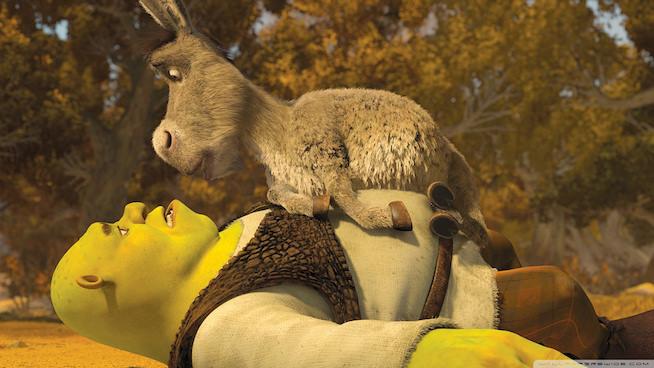 Let's get together for donkey milk masks! We can stay up late — swappin' manly stories — and in the morning, I'm makin' WAFFLES.
Vegans, cover your eyes. I'm about to talk about adding the milk of yet another mammal into our lives. This time, it's all about the donkey milk.
Yes, you read that right. Donkey. Milk.
According to Marie Claire, donkey milk is a hot skin care ingredient right now. And also thousands of years ago; reportedly, Cleopatra actually bathed in the stuff. Now, Cleopatra also snuggled with an asp, so her choices may not be best for everyone, but there may be something to her skin care regimen.
According to dermatologist Doris Day, speaking to the Today Show in 2015, donkey-milk-based products are essentially using milk fat, which can be very hydrating. And everyone knows, hydration is good. The Marie Claire article explains that donkey lactate is fast absorbing, and that it has more protein and vitamin C than cow milk.
Despite this, I'm having a little trouble getting past the donkey-ness of the whole idea. Maybe because donkey is never synonymous with anything good. It's typically associated with "ass," which is synonymous with "Ted Cruz" and all sorts of other unsavory things.
Nonetheless, I'm intrigued by some of the products Marie Claire talks about and may see about getting some, especially the healing gel mask!