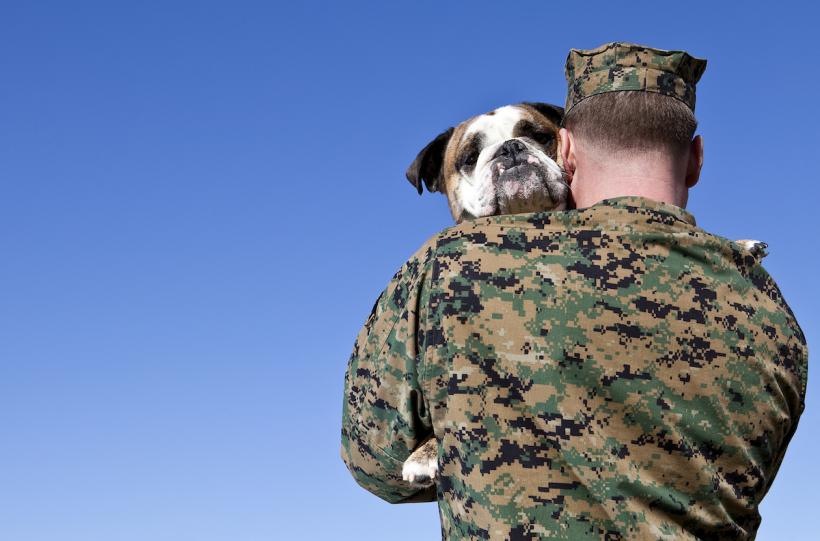 Because dogs are the best. They just are.
I am not sure the human race is really good enough to deserve dogs.
Dogs are one of the purest examples of love on the planet. You can always count on a dog. The song "You've' Got A Friend In Me" was probably written about dogs. Dogs are the best of life.
That's why it's no surprise that one group in Florida is using dogs to help returning veterans cope with injuries and PTSD.
The Pawsitive Action Foundation in St. Cloud, FL trains dogs to help veterans and people with different abilities with everyday tasks. They will also help put veterans in touch with organizations that can provide them with additional services.
Kelly Smith — a Navy veteran who retired from active duty after losing an arm — simply wanted a dog to help with her balance. She told ClickOrlando.com, "When they first talked to me it was, no I don't need a PTSD dog. I don't need a comfort dog, I need one that will help me stand and everything. But he's become more than that."
Because dogs are the best. They just are.
Pawsitive Action fronts the cost of training assistance dogs for veterans. They then match veterans with dogs and they train together so the veteran and dog each know what the other needs. Whether the veteran needs emotional support or help with physical tasks, the dogs are there to help.
If you want to help, Pawsitive Action accepts donations and volunteers. If you live in the area, you can even become a puppy raiser for them! It might be sad to say goodbye to a sweet pup, but I think it would be worth it to see a veteran meet their new best friend.