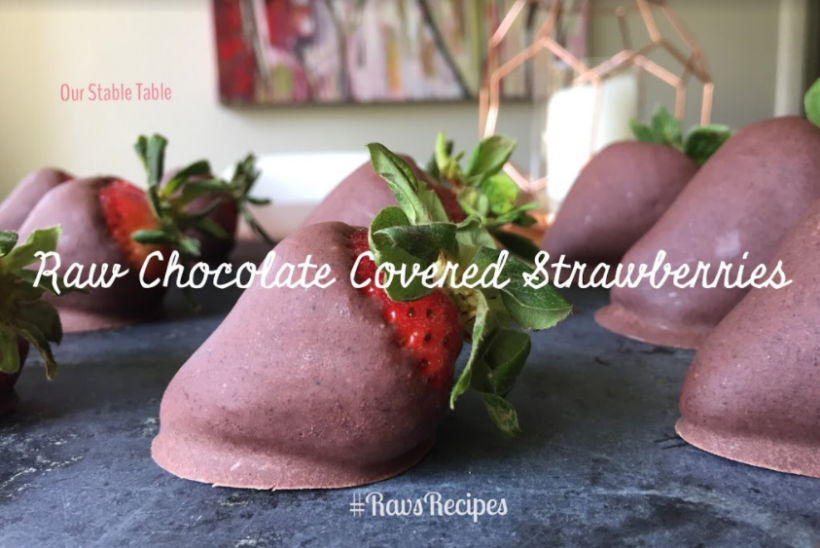 Chocolate covered strawberries are - somehow - even better when that chocolate is raw.
Yeah, me either.
If we are chatting truthfully, (and I feel like we always do), I think months entirely devoted to food are a little silly. Like, a day? Sure. Okay. I can celebrate a day of strawberries. A week? You're pushing it. But an entire month? That feels excessive.
Either way, I do love strawberries. Living in the Pacific Northwest has its definite perks, like all the amazing, juicy berries you can handle during the summer. And if you pick them yourself, they're incredibly cheap. Even if you don't, they're still pretty reasonable.
In celebration of the first juicy strawberries of the season, I make a special treat. It's an annual treat and if you miss out on it, it's okay. There's always next year.
Or, you can make it yourself.
I buy cacao nibs in bulk, and same with cocoa butter. The cocoa butter comes in a brick that you have to grate. The cacao nibs come in a bag that you have to grind.
Do you see why it's special? And why I only do this once a year?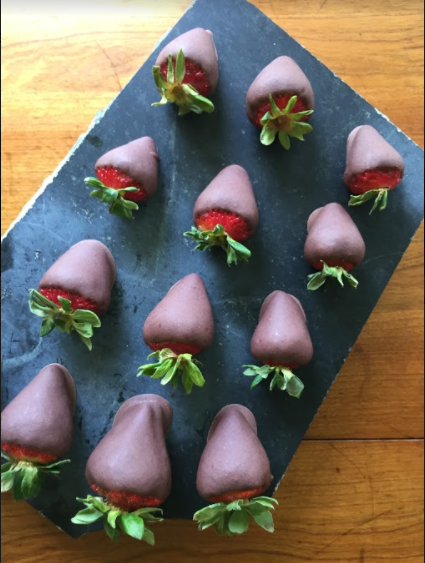 Ingredients:
1 cup ground cacao nibs
1 cup melted cocoa butter (or coconut oil, if that's too spendy)
1/2 - 3/4 cup sweetener of your choice (I opt for low-glycemic bc my body doesn't like sugar)
1 tsp vanilla extract or one vanilla bean, split and scraped
Directions:
Combine ground cacao nibs and cocoa butter in a blender or nutribullet. Add sweetener and vanilla extract. Blend on high until everything is emulsified.
Pour chocolate into a mug. Take your strawberries, dip them in the chocolate and place them on a cutting board or baking sheet covered in parchment paper. Refrigerate until set, and eat!
You can store these in the refrigerator for 2-3 days, depending on the ripeness of your strawberries at the time of dipping. But don't expect them to last that long. These are addictive and super yummy.
Do these directions sound too hard? Check out this video for an easy, 45 second tutorial.