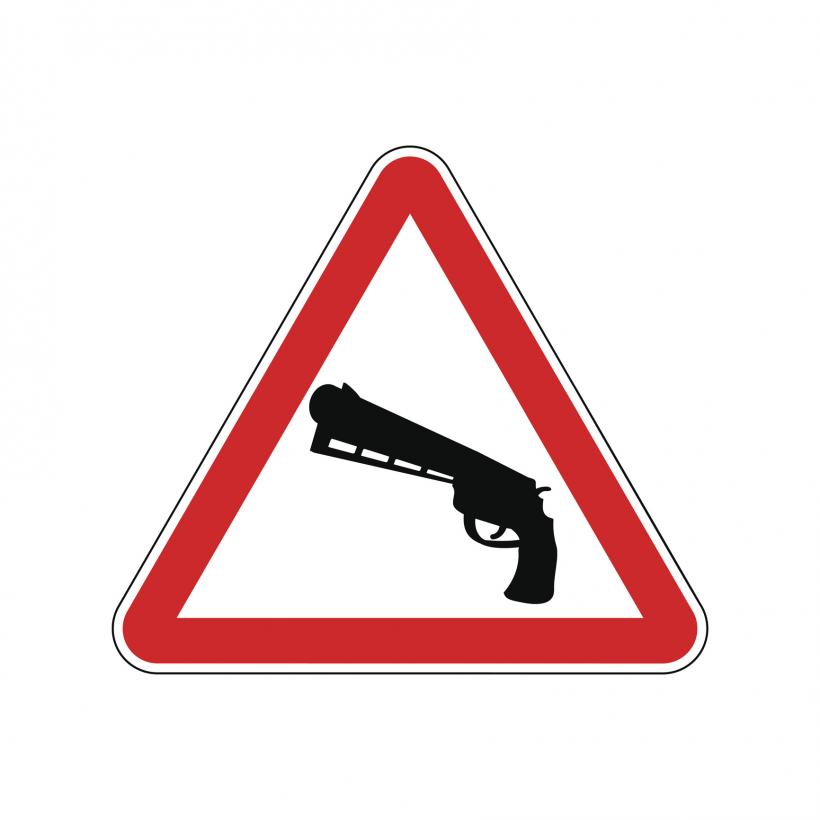 Parents need to take extra precautions to make sure kids are safe if guns are in the house.
Do you have guns in your home? Are they stored securely enough that children can't access them?
Do your family members have guns in their homes? Are they stored securely enough that children can't access them?
Do your kids' friends have gun in their homes? Are they stored securely enough that children can't access them?
Have you ever asked yourself or others these questions? 
You should. 
See, kids and guns are a recipe for accidents. According to a new study in the journal Hospital Pediatrics, 20,000 kids in the U.S. are treated for gun injuries every year.
Every. Year. 
The study found that kids are more likely than adults to be victims of accidental gun violence. And while the study didn't say this, anyone who has spent time around kids — especially young kids — knows that their curiosity is high and their impulse control is low.
You should teach your kids what to do if they encounter a gun, but we as adults should do what we can to prevent that from happening in the first place. 
One group of adults who can be especially helpful on that front is pediatricians. Some of them are hoping to be part of an effort to reduce gun accidents by talking to parents about gun safety. At a meeting of the Pediatric Academic Societies meeting this year, doctors were urged to discuss gun safety because studies show that people will improve safety efforts after being reminded to do so. 
This might sound obvious, but until recently there were actual laws preventing doctors from having these conversations. A recent court decision just overturned such a law in Florida.
I'll tell you that I've been talking to other parents about gun storage since Sandy Hook. I have a whole safety spiel I give before kids come over to my house for the first time — I share our firearms status, talk about the pets we have, and I ask about food allergies. On the flip side, I let parents who have invited my kids over know that they like pets, have no food allergies, and then I ask about guns in their home. 
It's 15 seconds of awkward followed by a refreshing sense of peace of mind. 
I feel strongly that conversations like these — conducted respectfully — do a lot to promote gun safety, and it's nice to know that research backs me up. 
So as you make your summer plans to go visiting friends and family, don't be afraid to ask about guns. It might prevent your kid from becoming a statistic.