image credit: Mariah Aro Sharp @mightymooseart
A bipolar, body-positive bread enthusiast with a fucked-up pretty much healed ankle and a history of disordered eating, continues to try to figure shit out.
---
Naps. Oh naps, how do I love thee? Let me count the Zzzzs.
The unfortunate thing about my mental illness/personality in general (well, one of unfortunate things) is my inability to sleep, at night, when it's dark, and other people are sleeping.
As soon as my head hits the pillow, my brain is like "OH HEY! WAS IT TIME TO WAKE UP AND WRITE FIVE ARTICLES AND PLAN WHAT YOUR EXIT ROUTE IN THE EVENT OF A FIRE AND MAKE A GROCERY LIST AND TRY TO FIGURE OUT HOW YOU'LL EVER RETIRE BECAUSE THANKS TO THE BABY BOOMERS SOCIAL SECURITY IS GOING TO RUN OUT AND THERE IS ONLY $7085 IN YOUR 401(k)? No? TOO BAD."
Has this ever happened to you?
I'm lousy at sleeping at night, but I am a PRO at sleeping during the day. Why? I don't know. When I worked nights, I couldn't sleep during the day for a sack of beans. My guess is daytime sleep comes easily to me because of how exhausted I am from being up all night thinking about the zombie apocalypse and how many cans of beans I have in the garage.
Anyway, if you're going to nap, you should get the most out of it.
Here's 6 Kinds Of Naps And How To Maximize Them:
Nap 1: Nano Nap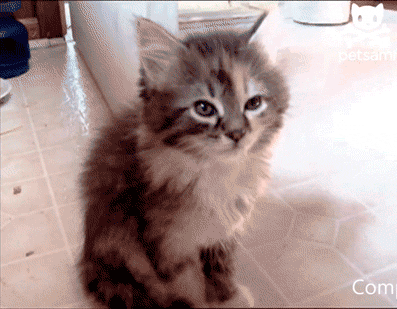 I heard about this kind of nap about 20 years ago on The Today Show (back when people still watched The Today Show). There was a guy, a genius guy, who slept only a couple of hours at night. During the day he would lock himself in the restroom at work, rest his head in his hands (or on a binder or book), and just when he started to really fall asleep, AND FELL FORWARD, he'd get up.
Nano nap.
Do not recommend.
If for no other reason, if you can fall asleep that fast, you probably need actual sleep.  
I do not think he was a genius because of the Nano Nap.
Nap 2: The Mini Nap
Five to 20 minutes, this nap is shown to increase alertness, increase stamina, and make you feel generally stronger.
A good one if you need a quick pick-me-up.
Nap 3: Power Nap
This is a 20-minute nap. The old nap standby. Has all the benefits of the Mini Nap but adds in concentration. Said to clear the brain out (whatever that means), the Power Nap also can help long-term memory.
Sign me up.
Nap 4: The Recovery Nap
With up to 45 minutes of rest, this nap enhances memory and focus. 
This nap is a hard "NO" for me. But you go ahead and give it a shot. 
Nap 5: The Full-Effing-Cycle
Up to 120 minutes, the Full-Cycle Nap is what I also like to call "Going To Bed."
This is my go-to nap. In fact, any other nap (aside from maybe a mini) will only make me A. more tired and B. a bitch. This probably goes against some scientific study, but I just won't be limited to what we already know about the human body. I'm an outlier.
Full-Cycle 4EVER.
Nap 6: The Cup of Coffee Nap
Also known as the "Caffeine Nap," this naps starts with you drinking a strong cup of coffee. And not leisurely like "Oh let's talk about politics and what a dumpster fire this country is." More like "CHUG CHUG CHUG."
Then lie down. Set your alarm for 20 minutes, and when you wake up, you will REALLY wake up.

With our naps defined, we move on to how to get the best one.
Afternoon is best.
But not late afternoon. Don't be trying to nap at four, you'll never go to bed.
Darkness is ideal.
Dim light says "go to sleep fool." Before we had actual lights everywhere, people woke up (and went to sleep) with the sun.
Have insomnia?
Skip it. If you can't sleep at night, sleeping during the day might make it worse.
HOWEVER, as a person who cannot sleep at night, I either nap during the day, or I walk around in a zombie-haze.
Set an alarm.
If you know how long your want to sleep, set an alarm for that time.
EVEN BETTER! Use an app!
Pillow is the one I use, and it is so damn good.
SOMEHOW, Pillow knows if you're asleep AND knows how asleep you ARE. It's some kind of weird voo-doo, but it works.
If you want a full-cycle nap, Pillow will wake your ass up in a half-hour window, when you are in the lightest sleep phase. This means that you will actually wake-up and not feel like you're dying.
Just need a power nap? Pillow has you covered.
Whatever your nap preference, science is on your side. Naps make you a better person. 
---
Want to follow my journey? Join in? Cheer me on? Cry with me?
Follow me on Instagram and Twitter. And Beyond Before & After here.
Drink your water, boos.