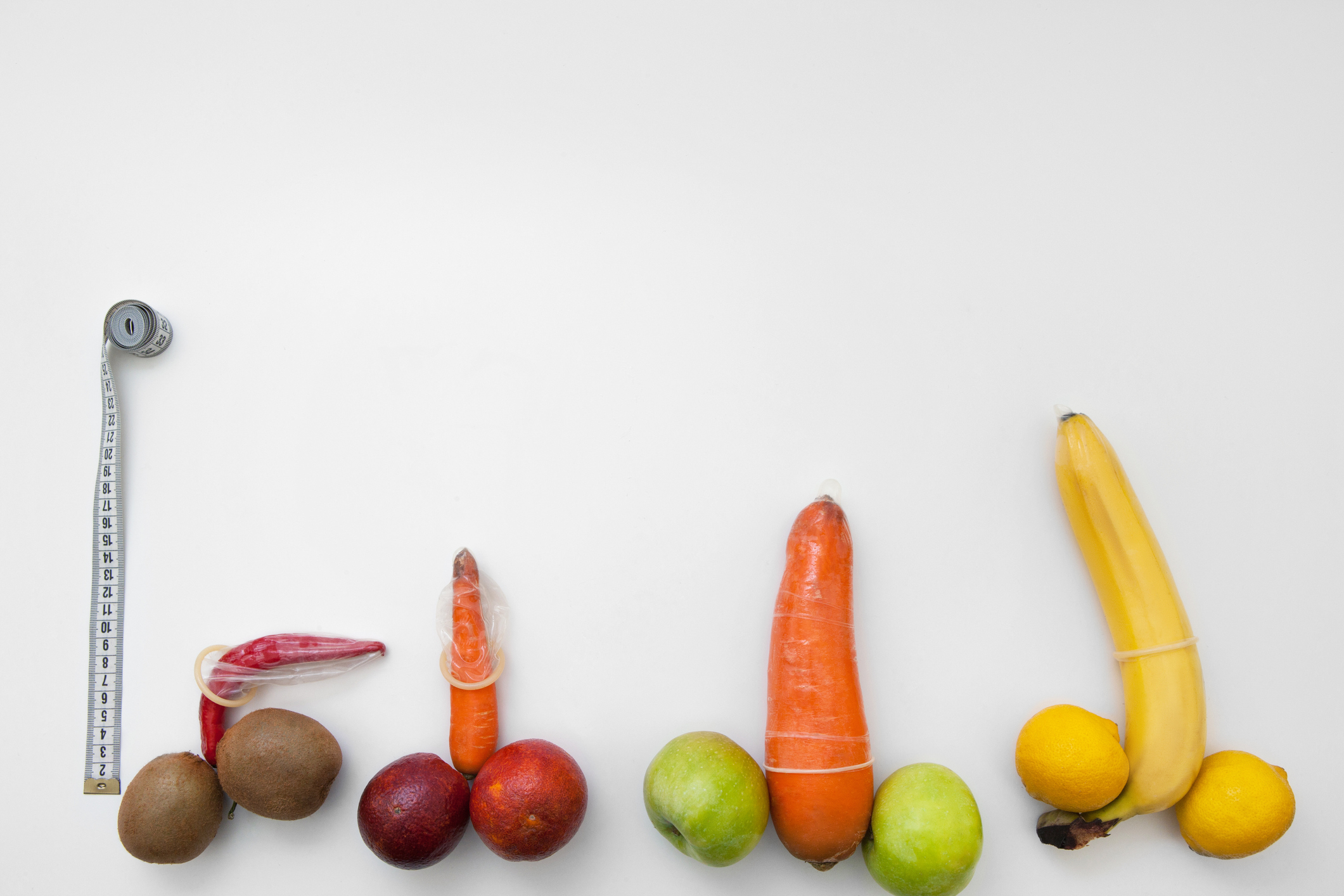 Let me tell you how I learned the hard way (see what I did there?) that a smaller penis can be more fun and liberating.
"There's this guy, and I really like him, but...I touched his penis, and it's pretty small." 
Stop it right there, girlfriend. First of all, the dating scene is a field of landmines right now, and all this newfangled swiping and photo filtering ourselves into baby animals is already pushing us toward a vapid and lonely existence. It's time to stop getting hung up on how hung men are. 
Let me tell you how I learned the hard way (see what I did there?) that a smaller penis can be more fun and liberating.  
I remember one guy in particular, not because of his intellect or good looks, but because his penis was way too big. We tried having sex about three times —and I emphasize the word tried because it never worked out. If I had a soundtrack to the coming-of-age part of my biopic, it would include sexual powerhouses Lil Kim, Foxy Brown and dancehall queen Patra. They taught me that I could bounce on the dick. I could swerve on it. I could remote control it. But this massive penis inhibited my sexual liberation. I couldn't do a thing with it. Riding hurt my cervix, oral sex made me feel inept, and I couldn't imagine allowing for a backdoor entry —not even the tip.  
Characteristics of masculinity feature tall men and large penises, both of which can encourage a greater sense of self-confidence in a man. I thought I needed a man's man —an alpha male. It took about another eight years before I finally stopped judging sexual partners by the content of their Calvins and listened to my body's needs. 
A small man, about my height, came into my life and turned me out. This small man and I had what I can only call circus sex. With him, I could swing from the ceiling, land on his penis, and ride into the night like a cowgirl on a pony — Ginuwine's sexy pony. 
Circus sex guy wasn't the best relationship I have ever had, but it was without a doubt the best sex of my life. It's the sex I will think about when I am 88 years old, in a nursing home, reminiscing about the days when I could bend and stretch gracefully, checking off positions in the Kama Sutra. I will wet my adult diaper lost in thoughts about his stamina, talent for foreplay, my growing confidence, and the vast pleasures of a surprisingly small penis.
Not all women are built the same, and I do not doubt that some women need the big D. What I wish to impart here is the wisdom that if you meet someone new and casually graze his penis with the back of your hand while dancing, don't be so quick to deem the relationship inoperable just because you don't feel a huge bulge. Here are five reasons to give Small Wonder a chance. 
A painful experience
Does fear of pain keep you from trying new positions in bed? Perhaps you shy away from anal sex because you tried it once and your recall memory stops you from even thinking about trying it again? Do you hesitate to ride and spin around in reverse cowgirl? Exploration of these positions and orifices can bring about satisfying experiences in the bedroom, but the idea of a penis that is too big for you can hamper your willingness to play. Having sex with a partner who has a smaller penis can cause fewer sex injuries and may help you to feel more confident in the bedroom. 
His other talents
The lower a man's penis size lands on a ruler, the lower his self-confidence may dip. However, if a man wants to please a partner, he will tap into his other abilities to get the job done. You may find that a partner with a smaller penis has learned to hone his talent for oral sex, digital stimulation, and clitoral massage. He's probably a good listener and a great kisser too. 
Who, what, where, width!
For some women, a long, skinny penis doesn't offer the satisfaction that a penis with a larger circumference can offer. A small penis with wide girth can feel more fulfilling upon entry, lighting up the constellation of nerve endings in the first few inches of a vagina. 
Is it even small?
The average size of an erect penis can differ by country, which means that what you deem small or super-sized in one country can be vastly different in another. Here is a selection of average penis sizes by country: U.S. 5", Germany 5.7", Philippines 4.3", and Congo 7.1". So when we talk about small penises, where are you on the map?
Related: