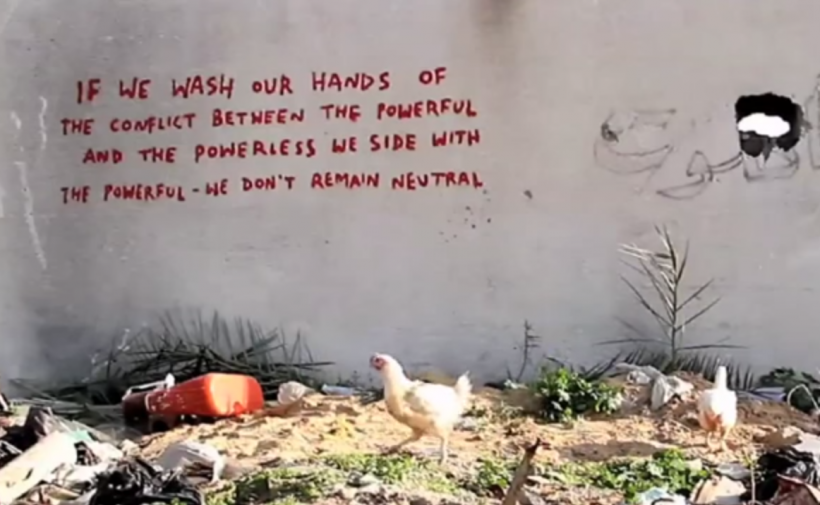 The mysterious Banksy strikes sprays again! 
Though we relish the occurrence of these graffiti masterpieces, Banksy's newest installation gives us more reason to weep than whoop it up. No stranger to political messages, Banksy tackled one of the most pressing—and complicated—divides of our time: Palestine and Israel. 
You should watch the whole video (because it's awesome!), but we'll give you a brief rundown. Banksy took to an area within the Gaza strip to spread his message, leaving three images behind: A crying figure, children swinging on a watchtower of sorts, and a giant kitten. The figure was also posted to Banksy's Instagram with the hashtags "#Banksy" and "#Gaza."
The video is perhaps more haunting than the pieces themselves. While the exact location has not been confirmed, it is apparent that Banksy is standing amongst the rubble in the Gaza strip. Residents talk about the future of their children as the camera captures their growing despair.
The piece ends with a message painted on a wall: "If we wash our hands of the conflict between the powerful and the powerless we side with the powerful—we don't remain neutral."