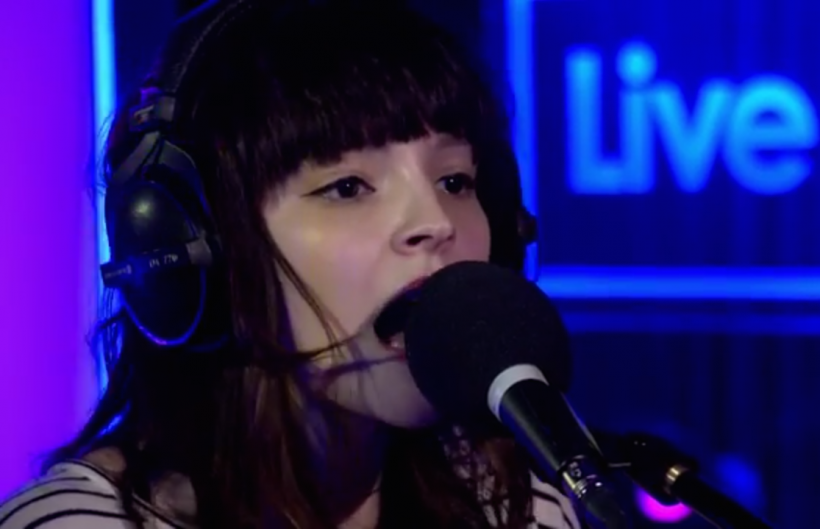 Justin Timberlake's mere existence is one of the best things millennials can ever hope to tell their grandkids about. Back in the day, when he was a boy band legend, we coveted his Top Ramen-esque hair.
We applauded him when he embarked on his solo career. And when Britney Spears maybe/maybe-not cheated on him, we exploded with rage. (I mean, he even had normal hair at this point!)
The song that came out of this pain, "Cry Me A River," thus became the scorned-lover anthem we had been waiting for our entire lives. Awarded that year's Best Male Pop Vocal award at the Grammy's, we knew we were witnessing something: a masterpiece. A Mona Lisa of songs, if you will. Though attempts have been made to cover it, no one has successfully pulled it off.

Until now. 

CHVRCHES has absolutely nailed it on their cover. The Scottish synthpop band took to the BBC Live Lounge . . . and history was made.
Justin, if you'll recall, performed with a subdued venom in his voice, as does adorable lead singer Lauren Mayberry here. In his, the Gregorian chants complemented the overall sound. Though the CHVRCHES version doesn't replicate that, the synth combined with Mayberry's vocals lend a different vibe: It's angry, but vulnerable. Everything down to Mayberry's pitches are absolute perfection. To top it off, Mayberry didn't change the gender pronouns in her cover (a la Jack White in "Jolene"). YES! 

Is it too late for a Woman Crush Wednesday?