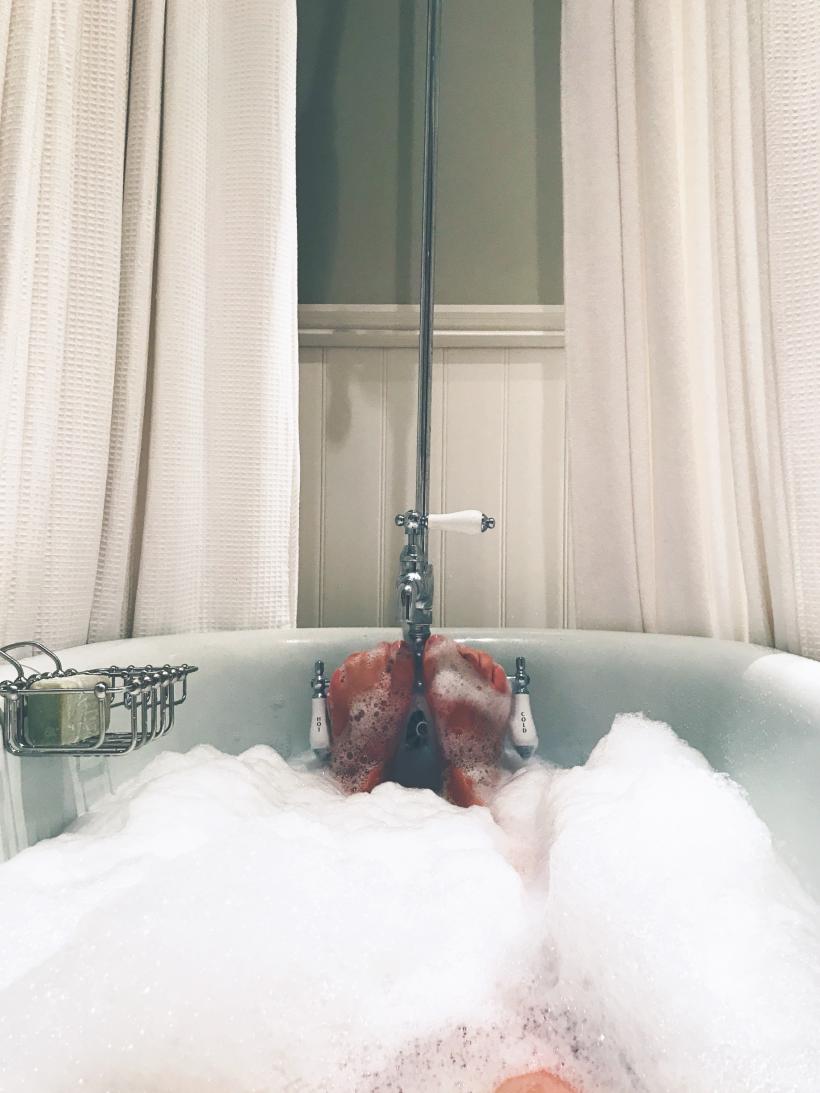 Like baths (DUH)?
Welcome to the year 2018. The staffers here at Ravishly don't buy into the "New Year, New You" bullshit. But, we do believe that January is a great time to hibernate a little and treat yo'self after the stress of finding/buying/wrapping a hundred gifts and then sitting with your Republican parents during the holidays.
With that in mind, we offer you the following.
For your viewing pleasure:
(From our resident crime television expert and managing editor, Erin.)
Shetland (on Netflix)
This is one compelling British detective show, set in the surreally beautiful Shetland Islands. Streaming on Netflix. It's gonna make you want to catch a flight to Scotland... and then a 12 HOUR (!!!) ferry to the islands. Or maybe not... you can get your fix from the comfort of your bed. 
Search Party (on TBS)
Because this maybe could be any of us swept up by our inner truth crime sleuth. Watch Seasons 1 & 2 now on the TBS site or app until January 18th. I binged it in a weekend.
For your winter hands:
L'Occitane
It's pricey. But worth it. There is not a hand soap or cream I love more than these French folks.
For your writing hands:
Leuchtturm 1917
This makes a great bullet journal. I'm bad at bullet journaling but I use this for everything else.
For those lips:
This lipstick (in Buzzed).
And this lipgloss (in Late Night).
Lots of people ask me what lipstick I'm wearing. It's not any kind of weird beauty secret, so I'm just going to tell you, this is it.
Two other faves: Urban Decay Comfort Matte (in 1993) with Buxom gloss (in White Russian).
Like baths (DUH)?
The Comforter Bubble Bar from LUSH. Our fab features editor, Jenni, highly recommends. 
Bergamot scented and big enough for 4-5 baths!
Like tattoos?
Buy this tattoo balm from Jennings Apiaries. (Also buy their lip balm and hand cream.)
This tattoo on my shoulder is a month old:
And this on my inner arm is just a few days:
Both taken care of with Jennings. (Also, I am wearing the Butter lipstick in the first photo.)
This new song from Justin Timberlake.
BLESS.
You're welcome.
Dance on, my loves. This year is ours. 
---
Related: