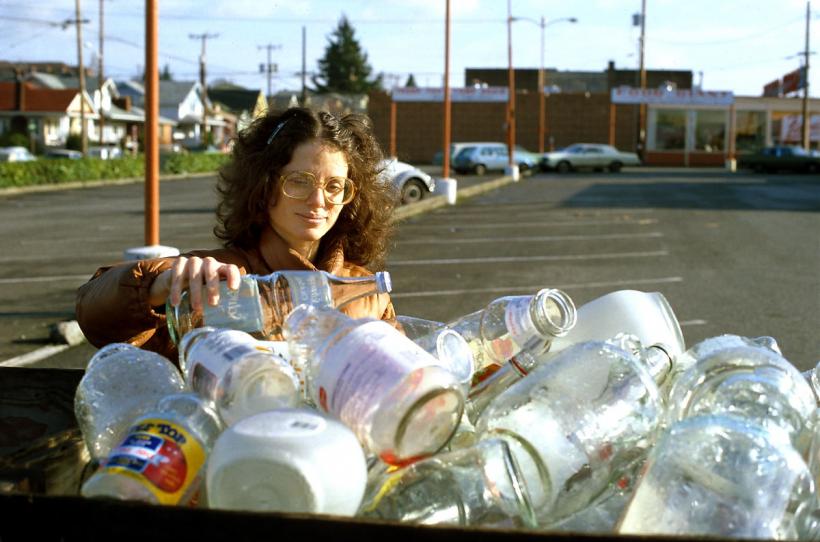 You know those resourceful folks who walk around parks gathering recyclables in the hopes of making a quick dime?  Next time you see one of them hoarding their treasures, offer them your used Rabbit too! Never mind that it's drenched in your je ne sais quoi – now, sex toys can be recycled!

Regular old recycling centers actually collect and sterilize the remnants of your past orgasms. The rest of the, err, instrument can be utilized too – rubber and silicone can be processed and remolded into new sex toys!

If you want to benefit from parting with your vibrating bestie (sniff!) check out Scarlet Girl or Sex Toy Recycling (don't be mystified by the name). In exchange, both companies will give you vouchers good for other naughty toys. For those of you who are actually selfless (crickets …) the UK's Lovehoney will take your toys and make a donation to wildlife preservation organization World Land Trust.

It's pretty rad to see this industry embracing environmental responsibility. Recycling bottles is like basic human decency at this point, but electronic waste (or "e-waste" as the cool kids say) is a massive problem. How do you determine e-waste? Simple. If it uses a cord, it's electronic. If you're throwing it out, it's waste.  See, electronic waste makes up 70% of overall toxic waste (often, it contains mercury, lead, arsenic and other goodies). Needless to say, your lungs aren't stoked on this. Out of all the damn hot curlers and iPods out there, only 12.5% of e-waste is actually recycled.
Do you know how f*cking complex electronics are?? Damn right they should pulled apart and re-used.

Image: Please, we know what she's really searching for
http://farm5.staticflickr.com/4065/4445171347_bf9156eee3_o.jpg