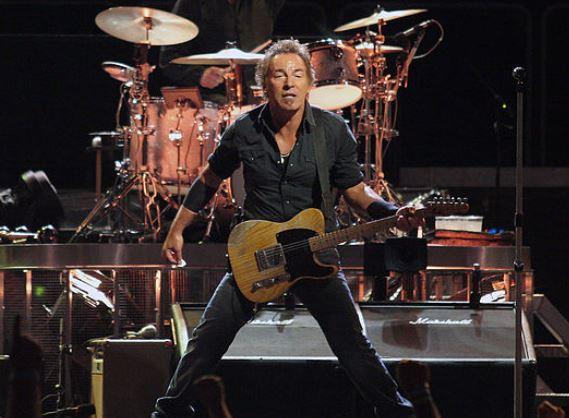 Here at Ravishly, we're committed to ridding you of the sad Monday blues. Last week, we gave you Mario Kart Olympic speed skating. This week, we give you Bruce Springsteen covering Lorde's "Royals" during a performance in New Zealand. Is it as polished as the original? Obviously not. But hearing the legendary 64-year-old rocker croon about gold teeth, Grey Goose and tripping in the bathroom is pretty darn awesome.
Also, bonus points to Bruce for singing the song in New Zealand, where Lorde is from, and for doing other location-specific covers throughout his tour, including "Free Nelson Mandela" in Cape Town and "Staying Alive" in Australia, where the Bee Gees' Gibbs brothers lived for a while (extra bonus: Justin Timberlake and Jimmy Fallon as the Bee Gees!).
Way cool, Boss. Way cool.
Image: Wikimedia Commons