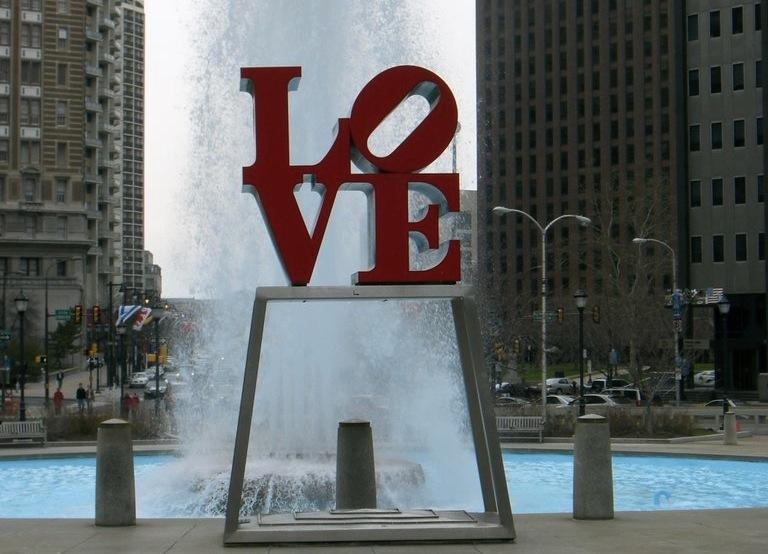 Remember Sex and the City? No, not the movies you newb. The show. Okay, so about 90% of the show was dedicated to the four women complaining about dating in New York. Though it's too late for them, start-up Dating Ring could have solved their dating woes. How? By sending them off to the BEST city EVER obviously! Welcome to San Francisco, love forlorn New York women!

Oh, you haven't heard about Dating Ring? It's a start-up founded by Lauren Kay. It's been around for a bit, but inspiration led the team to offer a new service. Lauren crunched some love numbers and realized that NYC and SF are both lacking dating-friendly male to female ratios. In San Francisco (and the Bay Area in general) there are (supposedly) 50,000 more single men than women. In New York City, there are (we hear) 150,000 more single women than men. Solution? Fly men to New York and women to San Francisco! Love and frequent flyer miles—woohoo!

While discussing the product, Lauren points out that online dating has desensitized the dating scene. Which is why at Dating Ring, you'll have to jump through some hoops to snag your San Francisco romeo (in all his bushy beard and cantaloupe pants glory). For starters, this service is still in the works. Dating Ring is looking into Crowdtilt (a crowdfunding company) to help get these cross country flights happening. Also, it's pricey ($500 for a trip and three dates, no housing) because you're, you know, flying across the country. Lauren's hope is that Dating Ring will bring the excitement back into dating.

Even the tech crowd in SF has shown some curiosity. But can something like Dating Ring result in an authentic love connection? 

If there's a flaw in the design, it's one that's also found in dating reality shows like the Bachelor: it's a fantasy. Of course you'd be stoked to meet an awesome guy in a new city. Your love hormones would soar through the roof while you explored new sights on the arm of the lucky lad. That doesn't mean it's a real connection. It just means that you're doped up on oxytocin and potential. There's nothing wrong with that—hey, it could be crazy awesome fun—but it's not the most practical way to find love.
Or is it?
Image: courtesy of Flickr