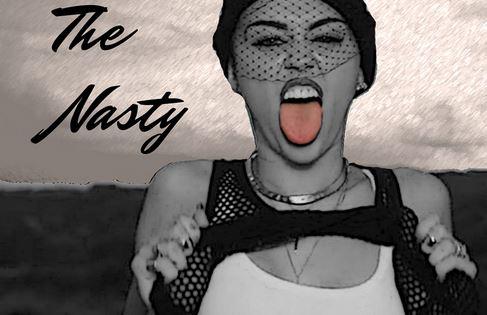 Miley Cyrus Sued Over Tongue Slide
People who have watched Miley Cyrus' Bangerz concert (what, don't judge!) know that she makes her grand debut on a giant tongue slide . . . and that it's actually kind of amazing. Sadly, though, it carries with it a tragic backstory. One of the men who helped build the tongue (how do you explain that job to people?) is now suing the starlet for an injury he acquired during the construction. Yes, this news is from a little over a week ago, but still, it's worth sharing here. We promise to never miss such important breaking news again, and will make sure to keep you up to date on this significant matter that has tongues (ahem) wagging!
More Miley News! We're Really Truly Sorry To Do This To You!
In additional Cyrus-related "news," an upstate New York college has announced it will be offering a summer class on all things Miley. Don't fret, parents: the course will not entail nearly-nude grinding and sledgehammer licking. In fact, it has the perfectly innocuous name "The Sociology of Miley Cyrus: Race, Class, Gender and Media." Where can we sign up?
Ms. Crispi Burns Tries to Burn Down Ex's Home With . . . Bacon
The first part of this story is interesting: a woman in Utah has been charged with arson, burglary and other charges for attempting to burn down her ex-boyfriend's house by leaving a pound of bacon on his stove. But it's the kicker that takes this story to new and ridiculous heights: her name is Cameo Crispi. Get it? Haha!
American Airlines Insults Deaf Couple
Here's a story that belongs squarely in the WTF? camp: a deaf couple on a Hawaiian vacation were stunned to discover a note on their lost American Airlines luggage that read "Please text. Deaf and dumb." The (not dumb) couple swiftly wrote a letter to the airlines saying they "deserve to be treated with dignity and respect." The airlines then followed up with a blithe apology that ticked off the couple further. As the battle rages on, it's clear who's really the dumb one in this situation. And—hint—it's not the deaf couple.
Image: Jiposhy.com/Flickr