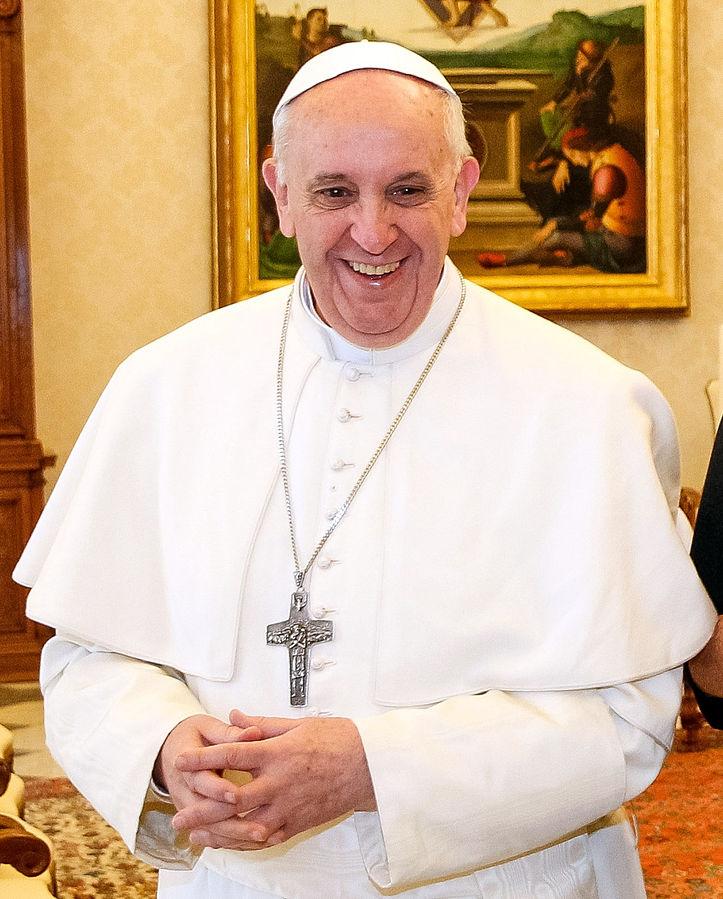 We've said it before and we'll say it again: Pope Francis is the most bad-ass pontiff in the history of the Catholic Church. For one thing, the guy knows how to tweet (#coolpope). For another, he uses Twitter to speak truth to power—even when that truth is guaranteed to outrage the conservative faction of his religious base.
Case in point: this morning, straight-talking Francis sent this into the Twittersphere:
Inequality is the root of social evil.
These simple, pointed words have been retweeted thousands of times, while predictably rankling right-wingers who persist in believing that the American dream belongs to the privileged 1% (as for everyone else? Suck it, losers!)
This isn't the first time Francis has crap-talked inequality. Consider this comment from last year:
There was the promise that once the glass had become full it would overflow and the poor would benefit. But what happens is that when it's full to the brim, the glass magically grows, and thus nothing ever comes out for the poor.
Quick primer on why the pope is right to be attacking income equality:
In the U.S., between 1979 and 2007, the average income of the bottom 99% of U.S. taxpayers grew by 18.9% vs. a whopping 200.5% (!) for the top 1%. Moreover, between 2009 and 2012, the top 1% captured 95% (!) of total income growth.
In other words, the pope knows what's up. Catholic or not, we should all be listening to what he's preaching...at least on economics.
Image: Wikimedia Commons