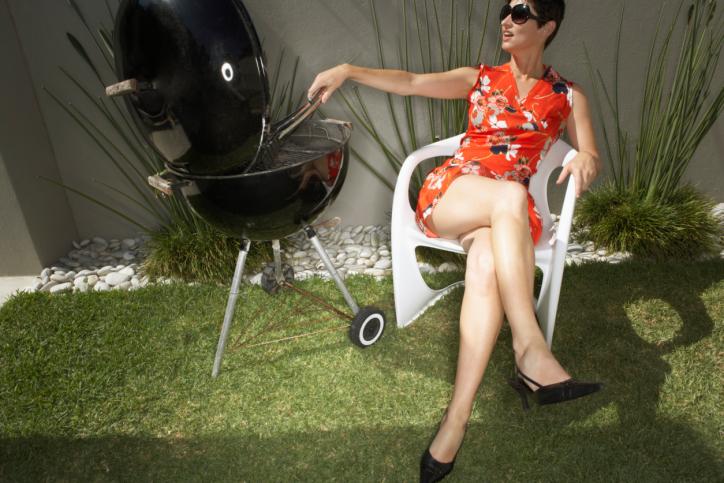 It's Memorial Day weekend ya'll! Smooch a veteran, learn about our war heroes, or take a moment of silence for our fallen brethren on this day of rememberence. That being said: you should also pull out the grill, grab a beer, toss a frisbee—and do your US of A thang! So yes. We made you an "All American" mixtape to help inspire your extra day to reflect (and relax.)
Nikki Says: America—Simon and Garfunkle 
A couple on a road trip, searching for a country they still want to believe in. It's a protest tune, but also poignantly hopeful about the country's promise.
Meredith Says: Fortunate Son—Creedence Clearwater Revival
Makes me want to wrap myself in an America flag and drink a Budweiser (and then go watch Forrest Gump.)


Aubrey Says: Boogie Woogie Bugle Boy of Company B—Bette Midler
In middle school I became utterly obsessed with Bette! Boogie Woogie Bugle Boy always makes me feel like doing an about turn and givinga salute.
Sarah Says: Livin' On A Prayer—Bon Jovi
Come on. Who was more of a modern day cowboy than JBJ? The song just makes me think of blue jeans, being young and workin' for that legendary American Dream.



  
Giana Says: Star Spangled Banner—Jimi Hendrix's cover at Woodstock circa 1969 
Jimi is a rock god. He took the our national anthem and revamped it into his own sexy style. As a country of ever-changing minds, this captures our spirit.

Allyson Says: The City of New Orleans—Arlo Guthrie
My parents are both immigrants, so I didn't really grow up with any true "All American" feeling. That being said, when I drove cross country for the first time in my early twenties, we listened to Arlo Guthrie's "The City of New Orleans" while driving through Cody, Wyoming. It felt very quintessentially American.
Katie Says: Summer in the City—The Lovin' Spoonful
It makes me think of the yawning freedom of summer nights when I was a teenager—having nowhere to be, drinking cold beer barefoot, and watching fireflies wink by.
Image: ThinkStock