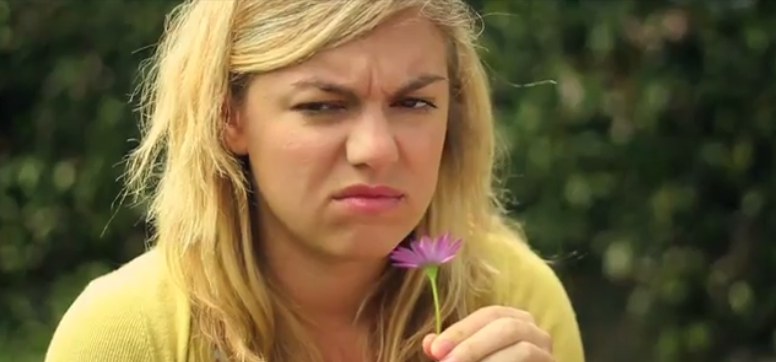 Long resigned to the shadows, an epidemic facing women of the world is finally coming to light. Many of us endure the unfortunate genetic condition of "Bitchy Resting Face." Based on the number of times in life I've been asked, "What's wrong?" when I thought I was feeling completely neutral, I've come to accept that I too suffer from this misunderstood affliction.
So let me be the first to support any other Bitchy Resting Face victims out there—you're not alone, you have nothing to be ashamed of and you can find solace in community.
A great place to start? This Funny or Die video which reveals the specifics of this disorder (looking "thoughtfully sad or angry"), and provides support in living with Bitchy Resting Face. And know, bitchy-faced ladies, that we have male empathy in the form of "Resting Asshole Face." All together, hand in hand as brothers and sisters, we can live full and healthy lives in spite of our sourpuss expressions.
And after viewing the informational clip, we encourage you to write former Olympian McKayla Maroney asking her to come forward as our spokeswoman. Thank you and God bless.
Image: ThinkStock