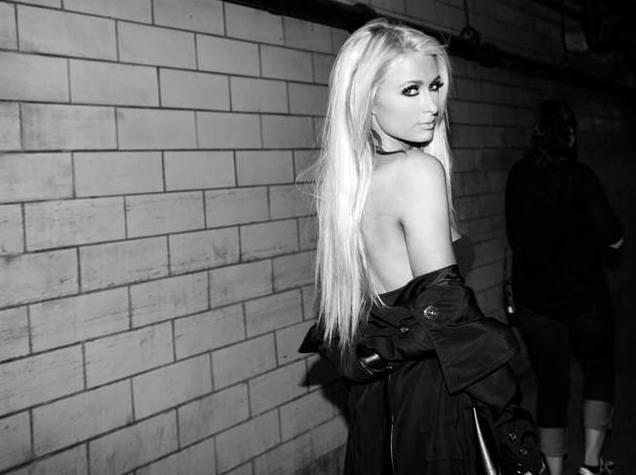 Money, fame and press does not invincibility make. Even bold beeyatches like Paris Hilton feel the pain of public ridicule. Especially when said hurt is associated with revenge porn. Paris' latest interview with The Telegraph nearly coincides with the 10th anniversary of her sex tape—1 Night in Paris—which she may or not have participated in leaking alongside ex Rick Salomon.
Paris claims that she still suffers emotional repercussions from the leak:
It was devastating because that was someone I was with for a few years. I don't think I'll ever be able to fully trust any man again after that. It was just the most hurtful and awful thing that anyone could do to a little girl. I was very young, it wasn't my fault.
There will always be public debate surrounding the sincerity of her innocence in the situation, but let's push that aside for a moment. (After all, this is the chick that publicly bashed John McCain for using her image in an Obama attack ad without her permission in 2008. It seems that despite her spotlight hoggish ways, she's not a, "all publicity is good publicity" kind of gal.)
Since Paris' sex tape, various C-level celebs (read: readily forgettable reality TV participants) have created poor imitations. Recently, Love & Hip Hop: Atlanta's Mimi Faust was one such faker—she actually had a production team behind the "accidentally released" footage. As we previously discussed, feigning such trauma makes a mockery of real victims of revenge porn, and is utterly and totally wack. At best, revenge porn victims endure anxiety and shame. At worst, that shame escalates into suicide.

Unlike Kim Kardashian, Paris was famous long before the tape hit the Intrawebs. Salomon is an actor and producer, but his big films (like My Sister's Keeper) hit the silver screen after the sex tape. Furthermore, much of his claim to fame is his connection to famous women. He recently announced divorce number two from Pamela Anderson, and he was also briefly married to Shannen Doherty. Also, Salomon is a lot older than Paris. If the film was shot in 2001, Paris would have been 20 and Salomon would have been 32; it's a bit predatory.
Logic suggests that Salomon had much more to gain from 1 Night in Paris than Paris herself, but the majority of the public remains adamant that Paris is not the innocent party. There's something about the perfect storm of her beauty, success, money and media-saturated presence (famous for being famous, ugh) that makes her ripe for supreme scape-goatery. 
We may never never know the truth about this celebutante extraordinaire, but maybe it's time to keep our doubts under wraps. Even if she did help Salomon release the tape, she could still be wracked with subsequent guilt, shame and a sense of creeping betrayal. And I think we've all been there—though probably not with a sex tape.

Image: Courtesy of, Facebook