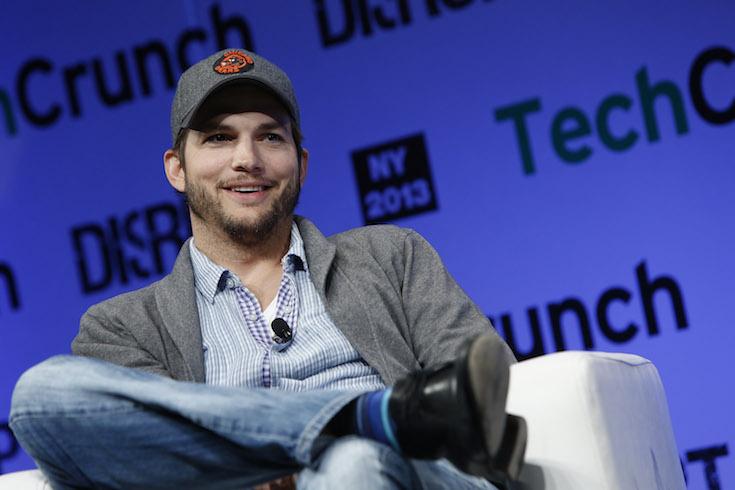 Just a tech guy in a tech world (Credit: Flickr)
Ashton Kutcher, once the goofy charmer of That 70's Show, has surprisingly evolved into one of Hollywood's most influential activists. Case in point? Kelso Kutcher is the co-founder of Thorn—a tech group fighting to end the sexual exploitation of children.
Now, Kutcher and esteemed tech entrepreneur Joe Lonsdale have teamed up to host a hackathon. Their goal? Devise a method to simplify tracking perpetrators and victims using new-wave digital means.
Dude, Where's My Hackathon?
If you reside outside the tech Mecca of San Francisco, there's a solid chance you're unfamiliar with hackathons. For the uninitiated, here's a quick breakdown: A hackathon consists of computer programmers and software developers (including graphic designers and interface designers) working collaboratively to create effective software designed for a specific purpose. 

Hackathons tend to last between a day and a week; Thorn's will take place in San Francisco over the weekend of August 23-24. Kutcher will (allegedly) be there. And yes, there are prizes.
Will It Help?
As Vocativ points out, most hackathons are created to fix "trivial" issues, from sports analysis to creating sharing economy prototypes. This hackathon, with its eye toward developing online methods to catch pedophiles, has a decidedly more serious aim.
The obvious question here is whether it's conceivable that any group of people can develop breakthrough technology in such a short period of time. But there's another issue, too: privacy rights.
As Google has learned, there are legal quandaries involved with tracking people online, even if done for the noble purpose of fighting sexual abuse. Will software developers be able to come up with something that's both effective and legally and ethically sanctioned? Will this inspire similar hackathons to further refine online criminal tracking?
This is just the latest example of tech being used in ways both exciting and morally murky. One thing's for sure: We never thought Ashton Kutcher, of all people, would be at the forefront of such a groundbreaking movement.