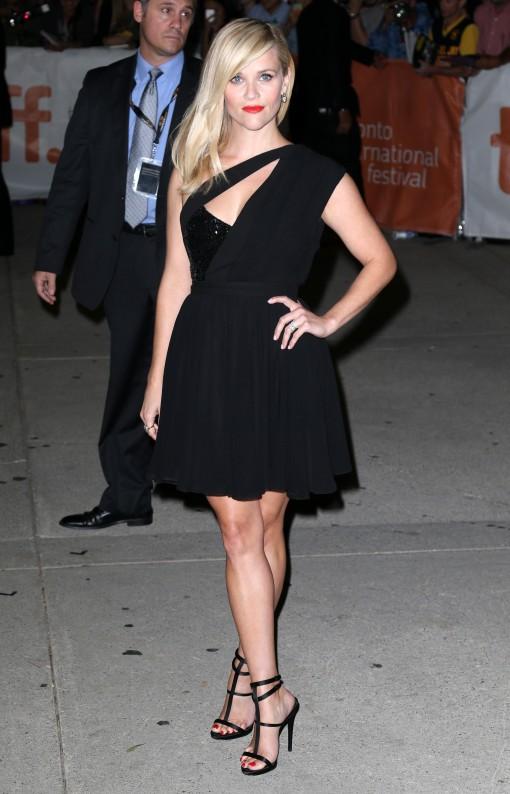 So let's talk Reese. The blond actress who taught us all about Cruel Intentions and divorce bangs is celebrating 39 next year, but still looks like a teenager. Witherspoon, who got married young, divorced young, remarried and made a bunch of mediocre films over the years, earned her "America's sweetheart" chops by staying poised, adorable, relatable and funny, no matter the (often lame) script.
The title "fashionista," however—something regularly bestowed on actresses like Diane Kruger or the recently absent Carey Mulligan—never stuck with her. True, Witherspoon does casual chic like a pro—she thrives in the space between Southern belle and urban warrior—but she's never truly owned the red carpet. Over the years, Reese has exhausted the column dress, the mermaid dress, the "strong color" trick. Along the way, the public has simply stopped caring.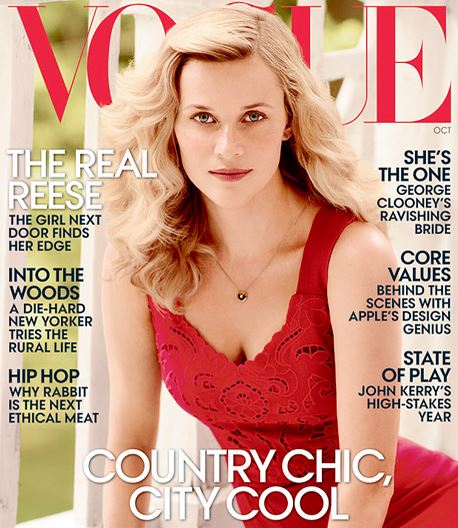 But apparently, someone in upper management decided to spice things up, as the Reese of late looks sharper than ever. During her recent press tour for the buzzed-about new film Wild, and accompanying visit to the Toronto International Film Festival, she displayed a whole new level of (how fitting!) wild fashion energy. Up went the hems, gone went the retro-inspired gowns, and in came the shorter, edgier dresses by Calvin Klein, Dolce & Gabbana and that holy grail of fashion wisdom, Saint Laurent.
Hedi Slimane, creative director for Saint Laurent Paris and the man behind the French house revival, might be a terrible person, but he sure knows how to do an effortless, sexy dress. 
As further proof of Witherspoon's accelerated hotness meter, October welcomes her flawless face to the cover of Vogue. Anna Wintour may be a terrible person too, but she knows a fashionista on the rise when she sees one.
Images: Facebook