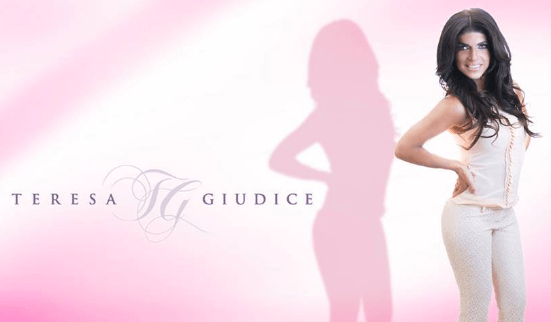 On October 2, rabid reality show fans spent the day anticipating the fate of America's least favorite housewife, Teresa Giudice, and her husband Giuseppe "Joe" Giudice from the Bravo show Real Housewives of New Jersey. If you haven't been keeping up (tentative kudos to you), the Giudices were found guilty of conspiracy to commit wire fraud and mail fraud, which is the technical way of saying they lied to a bunch of banks to get loans they didn't qualify for.
Joe was sentenced to 41 months in prison and required to pay $414,588.90 in restitution, and Teresa will serve 15 months. Their sentences were staggered however, meaning Teresa will serve 15 months starting on or before January 5th, 2015, and then her husband will serve his sentence shortly after she is finished with hers. That way there'll be one parent with their four girls ages 5-13.
While the Internet lynch mob is far more apt to lambast Teresa and say she isn't being punished enough (we do love to watch a body swing), the reality is that she was very likely coerced into the scam by her husband, not fully understanding what she was signing up for. A source told Radar Online:
" . . . she feels like Joe had royally screwed her over. According to Teresa, she only went along with what Joe told her to do. She isn't smart enough to come up with a scheme to milk hundreds of thousands of dollars from banks!"
While I'm reluctant to get on board with calling a woman too stupid to concoct and orchestrate an elaborate finance scheme, I will say that someone without a deep understanding of the systems at play and a dogged commitment to betraying them wouldn't stand a chance at pulling this off. 
A huge host of documents were falsified over a number of years to get loans they shouldn't have qualified for from a wide swathe of banks. Pulling off a fraud like this requires skill and knowledge beyond, for example, adding an extra number to your income on a credit card application to get a higher credit limit. 
Sadly, many people have been in Teresa's place, agreeing to make bad decisions to various degrees because their partner asks them to—from the largely negligible (taking 15 packets of raw sugar from Starbucks) to the egregious (Ponzi schemes and even immigration fraud.) 
Here's a thought exercise. We binge on Orange Is The New Black on Netflix, rooting for Piper, but the public is wont to forget that the character is based on a very real person, who was pressured into being part of a drug ring by her girlfriend at the time. While both the real and fictional Pipers are far less flashy than Giudice, they're both women who got caught up in something that was probably way beyond what they anticipated it to be. So why do we love Piper, but hate Teresa?
Even U.S. District Court Judge Esther Salas admitted that Teresa isn't entirely to blame for what happened and granted a bit of leniency to accommodate her "gut."
"Mr. Giudice was the captain and he will have to live with the sentence I gave him. The first mate deserves a little bit of a break. You, quite frankly, display genuine remorse. At the end of the day, I think you finally got it. You finally woke up. I think a slight variance is warranted."
According to attorney Josh Biletsky, who practices law in the state of California, Teresa's sentencing reflects this:
"Joe's sentence is significantly harsher than Teresa's. This outcome seems to have resulted not only from Joe's culpability, but also from the additional tax related charges. Interestingly enough, Teresa's sentence, which is substantially less than Joe's, doesn't seem to be the result of having to care for their children. Rather, the judge appears to have thought through this issue beforehand by staggering their sentences."
So perhaps when the smoke cleared, Teresa's punishment fit her crime. But the people who are truly being punished are Gabriella, Milania, Audriana and Gia Giudice, four children whose parents were so blinded by greed they lost some perspective on what matters. In fact, the Giudice's attorneys even went as far as to use the children as a plea for leniency, insisting that a harsh sentence would cause "untold trauma on the children." 
Instead of being the daughters of a real housewife (which for some, could be untold trauma enough), they're about to join the other 2.7 million children in America who have a parent in prison or jail.