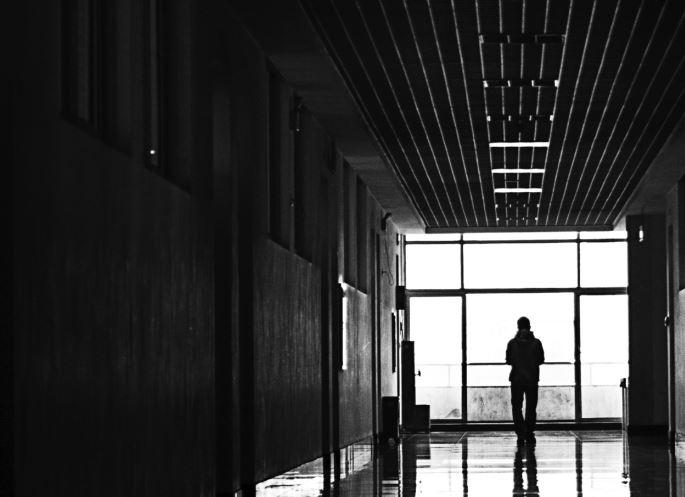 For the last few days, my social media outlets have been buzzing over a woman named Ashley Picco. Ashley, at age 30, was expecting her first child with her husband Chris. But what should have been a joyous time turned tragic when Ashley was forced to undergo an emergency C-section a mere 25 weeks into her pregnancy. Ashley did not survive. But her son, Lennon James Picco, fought to live.
With not even two full pounds to his body, little Lennon initially seemed to be doing well. His kidneys began to function. Facebook feeds were filled with prayers and love sent. And then, after four days of survival, Lennon passed as well. 

And just like that, Chris went from an excited, expectant father to a devastated widower in a matter of days. Yet somehow, he found it in himself to share an uplifting message: 
"Dear friends, family, and supporters; it is with an unbelievably heavy heart that I write this. My little fighter, Lennon James Picco went to sleep in his daddy's arms late last night. He was surrounded by family, friends, and the best doctors, nurses and hospital staff in the world. He was dressed in an outfit that Ashley bought for him, with little guitars on it, and wrapped in a blanket made by a dear friend. I am so thankful for the four unforgettable days I got to spend with him. His mommy would have been so beyond joy to see him and to hold him, touch him, bathe him, sing to him—as I have had the privilege of doing. I have been so blessed and honored to love him before he was formed, to cherish him while mommy carried him, meet him face to precious face, and hold his perfect little body while we said 'goodbye for now'. There are no words, but I wanted to keep you updated, as your love and support has meant more than anything in the world.

All you need is love."
Think about everything you complain about day to day. Your commute. Your sad-sack love life. How annoying the latest iOS update is. Now think about how, in the midst of this real and devastating tragedy, one man expressed gratitude.
The lesson? Get some perspective. Be grateful for what you have. And, in case you haven't sobbed through a box of tissues yet, watch Chris singing The Beatles' "Blackbird" to his son. Though the fundraising goal has been met, you can still donate here to help with medical and funeral costs.