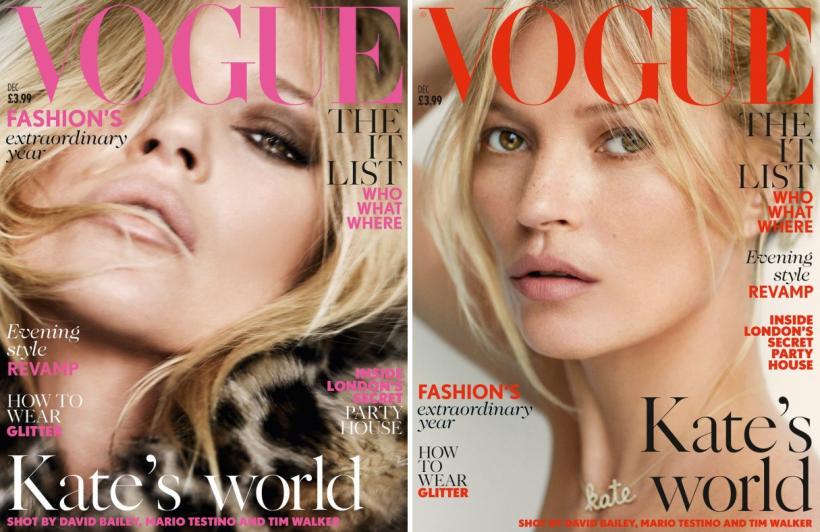 Just a couple of words on yet another event in the life of Kim Kardashian's butt (its autobiographic book is coming soon, no doubt). The most interesting thing about her recent, provocative, butt-centric cover, actually, was its title: "Break the Internet." A print magazine being so aware of its own unimportance—to the extent it immediately connects its controversial cover to the great pastures of the online world—is quite refreshing.
Magazines are shifting and struggling, and that's hardly news. Sure, all of them have fancy websites these days, but those operate as independent entities, leaving their printed godmothers to fend for themselves. The future seems brighter for niche, independent publications such as Kinfolk, The Gentlewoman or the newborn Assistant, a magazine focused on the highly desirable subject of careers in fashion. The big ones, however, are currently caught between two missions: catching up and trying to offer added value.
A brief look at major magazines' December covers proves things are stagnant. The stars of U.S. Elle, British Vogue and U.S. Glamour are women we've seen plenty of. Rihanna is so overdone by every possible media outlet, even a champagne balancing trick couldn't save her. Lupita Nyong'o has secured her token role in magazines awkwardly promoting "diversity" this year but clearly, she's up there by herself— her cover work in 2014 was very prolific. As for Vogue Britain's choice of Kate Moss . . . well, Moss is surely an icon, but please. There must be fascinating models out there that haven't been around for 20 years. How about Sam Rolinson? Or anyone new, risky, and interesting to head up issues?
Anyone. 
Paper Magazine (which, by the way, is a free, not-very-well-made and pretentious—but who cares?) is at least taking its insignificance in stride, covering the most clicks-generating, guilty-pleasure person of 2014 and going straight for the buzz while avoiding any attempt to create genuine content. The big, mainstream magazines simply slug along, recycling the same stars over and over again, too tired to surprise us. By tuning into popular demand (there's only one Kardashian, and Vogue got her already, but hey, there's always Rihanna's boobs) they forego what could be their re-defined pursuit—to thrill and enrich us beyond internet's superficiality. Next December, editors should try and place on their covers curious women we've never heard of. Our lives would be so much better and more interesting if they did; magazine publishers have everything to gain.