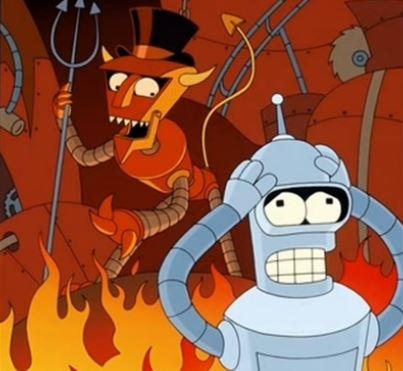 Who doesn't love a good musical interlude?
Music and television are pretty deeply tied together, whether it's theme songs, scores, or even just the inclusion of music into television shows. Music often serves to enhance a television show, either heightening the comedy or emphasizing the drama. You can even find lists of the best fake bands from television and film all over the Internet.
The original song in generally non-musical television shows (sorry Glee and Smash) is always a surprise. Great original songs in television can become hugely referenced and cited in television nostalgia, from "Smelly Cat" to "Werewolf Bar Mitzvah" to the "Lumberjack Song." They are a beautiful rarity that is almost always enjoyed.
Here are 10 of my favorites:
"Let's Go to the Mall" – How I Met Your Mother
So the series ending was terrible, and maybe I pretty much stopped watching after the third or fourth season. I will never, however, stop rocking my body until Canada Day.
"Getaway" – Arrested Development
Did you hear about the re-edit of Season 4? The most important part about that news was that it reminded me of one of the highlights of a relatively uneven fourth season. It's one of the best music gags in a show with many.
"I've Got a Theory" – Buffy the Vampire Slayer
A slight cheat as this is just one of many great songs in a great episode. When will your favorite teen-oriented fantasy series have an entire musical episode that manages to completely capture the heart and humor of the show without compromising the emotion and drama of the intense subject matter?
"The Pit" - Parks and Recreation
I could've picked something from Duke Silver or really anything else created by Mouse Rat, but "The Pit" will always be the perfect weird tribute to a pretty central focus of the show (even if it's sort of moved away from the whole pit plotline).
"Dayman" – It's Always Sunny In Philadelphia
I dare you to listen to this song and not start howling along.
"Robot Hell Song" – Futurama
Futurama is another show that, despite its non-musical nature, featured a lot of great original musical numbers. Bender, Robot Devil, Leela, Fry and the heads of the Beastie Boys make this song a particular joy.
"Rural Juror" – 30 Rock
30 Rock was full of great songs and Jenna Maroney may be one of the most underrated characters on TV, as she showed us with this tongue-twister of a movie theme song. More songs should have Kari Wuhrer references. (The video for this song has tragically been disabled by YouTube, but you can watch the full episode in all its glory here.)
"0118 999 881 999 119 7253″ - The IT Crowd
This is a little bit of a cheat because this song is technically more of a jingle. However, it is the catchiest jingle/punchline ever and should be mentioned everywhere TV music is appreciated.
"Electric Love" – Bob's Burgers
We've made it to a show that is so filled with original music that they are producing an official soundtrack. While I may be a fan of Linda's Thanksgiving songs, and other songs including but not limited to the entire Gene musicals, "Electric Love" is on a whole other level of magic.
"Patrick Swayze Christmas" – Mystery Science Theater 3000
Perhaps the best Christmas carol and Patrick Swayze filmography-based song ever.
What did I miss? There are other great songs out there in the television world. Share your favorites below!
This story first appeared at Persephone Magazine, a daily blog focused on topics of interest for modern, intelligent, clever women.