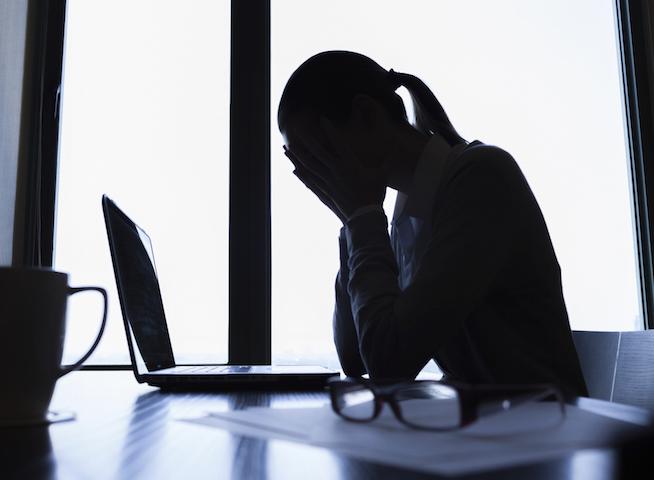 "Are you okay?" asks Tumblr.
...

when you search Tumblr using terms like "suicide" or "self-harm" it automatically redirects to a screen that asks, "Are you okay?" with resources.
What role does social media play in preventing suicide and the promotion and glorification of self-harm and eating disorders? This is something that I started thinking about when an acquaintance began posting troubling information to his Facebook page, including a statement that he was planning to take his life.
I've only met this person in casual group settings. I don't have his phone number or home address, otherwise I would have tried other avenues than social media to reach out. Since I had no other contact information, I sent him a direct message that included numbers for crisis hotlines and let him know that I was there for him as a comrade in mental illness. When I didn't hear back, I was still determined to act. So I decided to try Facebook's suicide reporting program.
After a quick Google search, I found its "Report Suicidal Content" page. I filled out the required information and pressed submit. Immediately, a pop-up appeared that said something like, "Your request cannot be fulfilled at this time because of a technical difficulty." This is like a suicide hotline saying, "Your call is important to us, but all of our operators are busy at the moment. Please hold."
After a few angry tweets and Facebook posts, I did some research. It seems that Facebook's Report Suicidal Content function is only available to its US users. Nowhere on the page did Facebook alert me to this fact. Here I was thinking that Facebook had failed, but I just hadn't read the fine print.
For a global social media giant, it seems irresponsible for them to not let people know, in a direct capacity, which features are only available to American users. To date, Facebook has yet to announce when the feature will roll out to Canadian and other international users.
With all of this being said, Facebook hasn't completely left its international users without resources. Through its Help Center, an individual can find out how to support a friend who is struggling with their mental health and how to prevent suicide. They even have a specific Network of Support for the LGBTQ community. However, it's worth noting that none of these resources are very easy to find.
So how do other social media platforms stack up against Facebook? It seems as though anyone on Twitter, US or internationally, can report a user who has expressed an intention to self-harm or commit suicide. After Twitter receives a report of self-harm or suicide it says it "[Will] contact the reported user and let him or her know that someone who cares about them identified that they might be at risk. [Twitter] will provide the reported user with available online and hotline resources and encourage them to seek help."
Twitter also offers its users a quick guide to recognizing the signs and symptoms of self-harm or suicide and also offers resources for users who may be experiencing thoughts of self-harm or suicide. Twitter also has a great list of global trusted partners that they work with, unfortunately Canada doesn't make the Mental Health list.
As good as Twitter seems in terms of reporting and offering mental health resources, it does get a major fail in letting hashtags like #Cut4Bieber and #Cut4Zayn trend. When both of these hashtags trended globally, Twitter allowed graphic images of self-harm and posts promoting suicide overload users' feeds without interceding.
Tumblr, which was notorious for self-harm and pro-anorexia blogs, finally interceded in 2013 with new guidelines for users. Now when you search Tumblr using terms like "suicide" or "self-harm" it automatically redirects to a screen that asks, "Are you okay?" with resources. Or, if you look at their Community Guidelines they have an easy reporting system that allows you to directly report the URL on their site.
Some people may say that businesses and social media platforms have no role or responsibility in interceding in their customers or users personal lives. However, in an age where we're sharing more and more of our personal lives online, it just seems like a no-brainer to me.