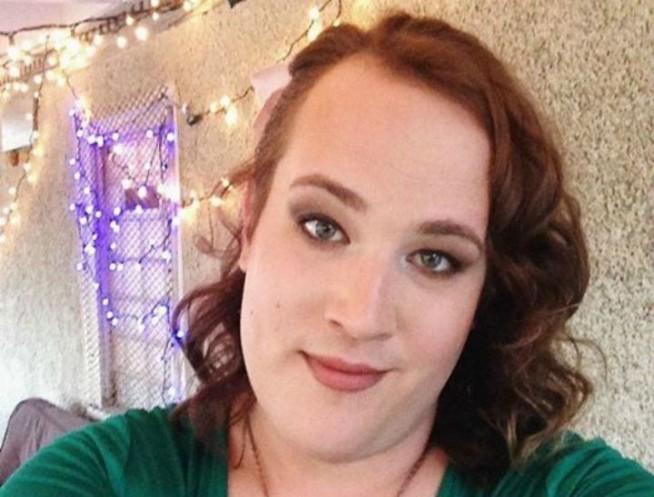 Liv Hnilicka. Image: Facebook.
The post has since been shared over 1000 times.
When a young girl wanted to know if waitress Liv Hnilicka was a boy or a girl, her father didn't want to answer. Who was he to say?
Instead the father approached Hnilicka — who is a transgender woman — and gave her the opportunity to answer the question herself.
What followed was pretty heartwarming. Minneapolis-based Hnilicka took to Facebook to praise the young girl and her parents for making space for transgender people in the community.
"I heard you asked if I was a boy or girl. I think the most important thing to remember is that everyone can be anything they want to be in this world," Hnilicka told the girl, adding that it was important for everyone to try and be the best possible version of themselves.
"I was told that I was a boy when I was little and now I live my adult life as a girl. It sounds complicated but it's actually pretty simple. Do you have any questions for me?" she asked.
The young girl was satisfied with Hnilicka's response and Hnilicka added that the conversation made her optimistic about how parents are addressing transgender issues with their children.
With numerous transgender men and women rising to prominence in the public eye — including Caitlyn Jenner, Laverne Cox and Australia's Cate McGregor — the challenges facing transgender people are being addressed in the mainstream media, giving hope to people like Liv Hnilicka, who says there is power to be had in giving people the opportunity to voice their truth in a complicated world.
Hnilicka made the post public so others could share the message, which she says was different to the interactions she often has with strangers.
"I shared it with people because hopefully sharing positive experiences like this only brings about more conversations about what we want society to look like and how we should treat people," she told Cosmopolitan.
"The impact of the interaction I experienced is clearly much larger than I ever dreamed of," Hnilicka added in a follow up post where she thanked the people that have contacted her to share their messages of love and support.
Hnilicka is using her new public platform to raise awareness of the obstacles trans men and women face. Image via Facebook.
Whilst her story has resonated with people around the world, Hnilicka has also used her new platform to raise awareness of the obstacles the trans community continues to face.
"Access to healthcare — trans related and non trans related — the mistreatment of folks in the prison industrial complex, and safe and affordable housing for specifically trans women of colour is a serious issue that we need to have adult conversations about," she wrote.
What do you think parents need to do to make their children aware about the issues the trans community faces? 
This story also appeared on Mamamia. Take a look at other related articles on Mamamia or follow us on Twitter or Facebook. 
Related:
Doctors And Nurses Share Their Delivery Room Horror Stories
"The Social Media Post That Almost Ruined My Honeymoon."