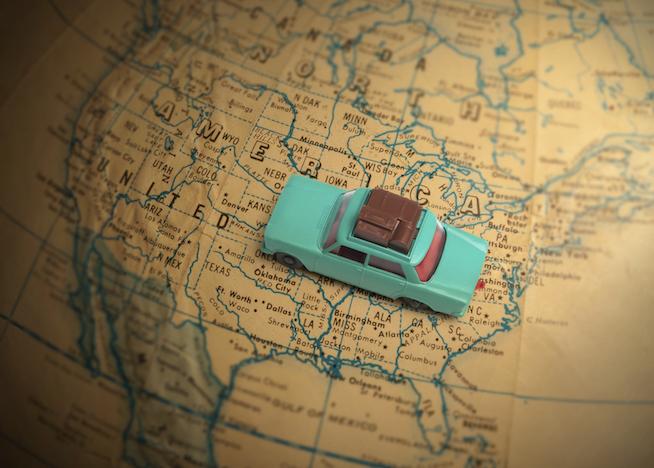 Traveling with kids. Help.
Not everything is going to go your way and you need to be open to expecting the unexpected!
For many families, this is the time of year they travel most. We gather our loved ones from near and far — making sure that everyone can be together to celebrate throughout the holiday season. If you add kids to the mix, though, traveling isn't always the most pleasurable experience. Here are some tips that I have learned while traveling over the years:
1. Don't stress about packing.
Yes, it's easy to get caught up in worry here, but don't. Think about it — whether you will be at the airport, driving, or visiting Mom and Dad's, there will always be an opportunity to stop in a store to pick up what you forgot. The most important things will be at the top of your list and on your mind, everything else should be stress-free items. 
2. Plan your travels around your kiddos' naptime. 
This might seem like a no-brainer, but it's easy to overlook when you are faced with great deals for evening flights. Trust me, spend the extra bit of money on the flight or leave during your kid's naptime so they can sleep in the car. It will save the holidays for your whole crew. 
3. Be flexible.
Not everything is going to go your way. Expect the unexpected!
4. Prepare everyone for what's about to happen. 
Whether you are dealing with airport security for the first time with your family or gearing up for a really long car ride, let everyone know what to expect. Certain aspects such as having to remove your shoes and be patted down or sitting for long stretches of time can be scary to kids, but if they even are able to comprehend a small piece of it, it makes the entire day much easier. 
5. Pack snacks and games — even presents!
Snacks, drinks, and games are a must for curing all of your kids "problems" while traveling and for keep them busy. When I was little and we were going on long airplane or car rides, my mom wrapped small presents and placed them in a big bag. Every hour, we got to open a new one and this kept us occupied for the whole trip! Presents. Yes. 
6. Be mindful of play spaces along your route. 
Whether it's at the airport, or a McDonald's on your route that has a spot for your kids to stretch their legs and run — find out about them and map them out ahead of time. Knowing that you will have a place to stop and let them burn off some energy will be a huge relief!
7. Allow for extra time. 
When traveling with kids, there are always things that happen that you didn't intend to happen, so allow extra time for those moments. Try to respect the time of the people traveling with you, around you, or waiting for you at your destination and make sure you are accountable for being there on time. You might be late regardless. It happens.