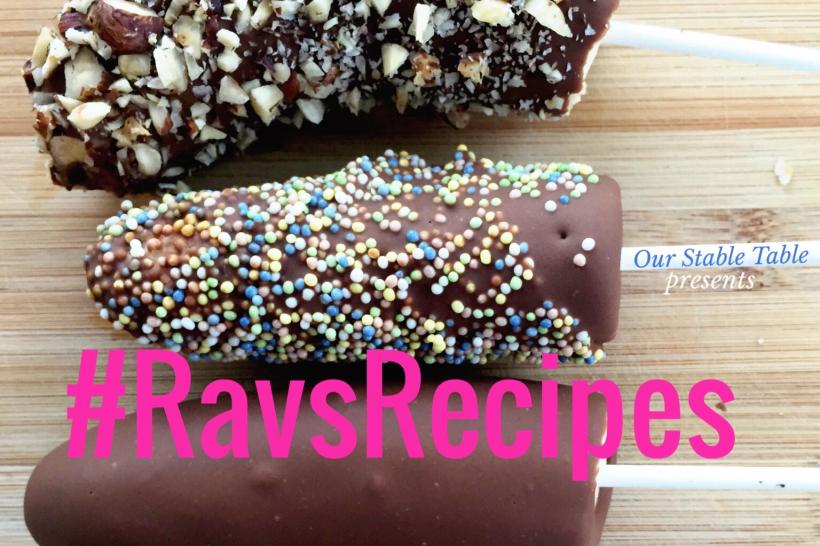 bananas + Nutella = magic
In the great tradition of summer and Netflix marathons, I have rekindled my love of frozen bananas and Lucille Two.
Few things speak summer to my heart like ice cream and frosty treats and Arrested Development.
Many years ago, my friend handed me a season of AD. I was working in Central America at the time and found that I rarely had the ability to explore the remote highlands of Guatemala alone at night. So, I ate my dinner in front of my laptop and marathon-watched the Bluth's family antics and laughed harder than I could ever remember.
Inevitably, I began craving frozen chocolate covered bananas. I could rarely find chocolate chips, but I could always find an extremely overpriced jar of Nutella. I would buy fresh, ripe bananas from the mercado early in the morning and pop them in the freezer before beginning my work day. After dinner, I would dip my frozen banana in the jar of Nutella while watching AD.
In the great tradition of summer and Netflix marathons, I have rekindled my love of frozen bananas and Lucille Two. It's a great go-to for kids after a long day swimming (replace that potassium!) and for adults, too. Sprinkle it with your favorite topping and enjoy!
Ingredients:
3 bananas, ripe but still firm
6 short skewers or Popsicle sticks
1 cup Nutella
2 Tbsp coconut oil
1/2 cup chopped hazelnuts, sprinkles, or chocolate chips
Directions:
Peel the bananas. I like to open them from the bottom and peel them that way because the weird stringy things come off easier. Which is great because those skeeve me out for no good reason and have straight up prevented me from eating dozens of bananas before I learned this trick.
Cut your perfectly peeled bananas in half and carefully skewer them with your sticks. Lay on a flat surface and freeze until solid (3-4 hours).
In a small sauce pan or in a double boiler, melt Nutella and coconut oil on low heat. Be sure to stir continuously. This is important because chemistry.
When Nutella is melted, remove from heat and pour into a tall, thick glass container like a pint glass or small mason jar. This is also important because bananas.
Pour chopped hazelnuts or sprinkles on a plate. Spread into an even layer.
Remove bananas from freezer and dip in Nutella. Allow the excess Nutella to drain off the banana as you remove it from the glass. Lightly roll banana in your toppings. Feel free to sprinkle on the toppings with your hands as well.
Lay covered bananas on a plate or cutting board covered win wax paper and freeze for 10 minutes before consuming. They will keep in a tightly sealed bag or container for about a week, but don't expect them to last that long.
And remember… There's always money in the banana stand.