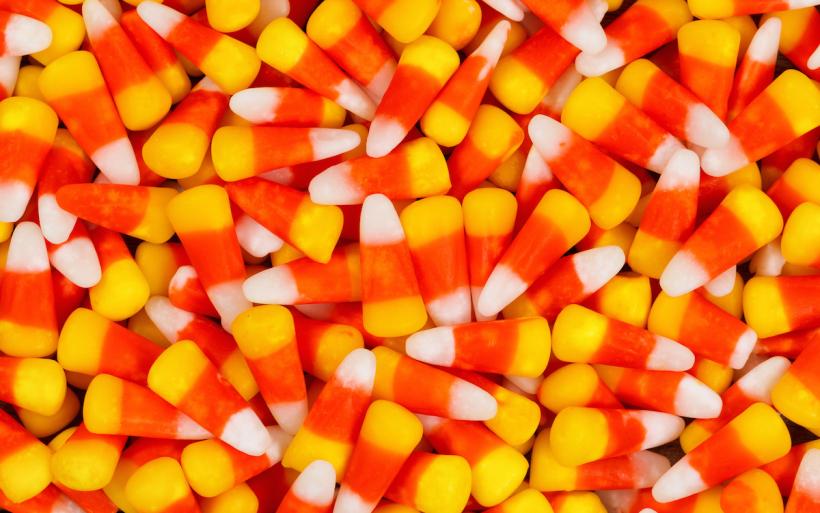 OH, LOOK. A DELICIOUS AND FESTIVE HOLIDAY TREAT.
Gordon Ramsay, cherished American hero from Britain, recently appeared on Jimmy Kimmel Live! to discuss his top 5 worst Halloween candies.
Now, I typically love Gordon Ramsay and indulge in his raving outbursts on the regular, but I took issue with his Number 3 choice. A choice that I suspect was influenced by the seething mass of American adults willing to crucify this unassuming confection.
It was candy corn, obviously.
Look, I know this is a controversial opinion, but I fucking love candy corn. I think it's the best. I also like pineapple on pizza, the

Star Wars prequels, and licorice. Fight me.

I can't stand by and watch Gordon Ramsay become yet another in a long line of public figures to malign the good name of candy corn. It deserves better. Especially the kind shaped like little pumpkins. That kind is the best.

I've said it before and I'll say it again: I love candy corn and I don't care who knows it.

I'm tired of sitting in silence as the whole world disgraces one of the greatest seasonal desserts to ever bless us with its presence. I'm tired of every self-congratulatory joke where someone goes, "Why is it called candy corn? It's not candy! It's not corn! It doesn't make any sense!" On this, I have three important points to make:
It absolutely IS candy.

I don't know who you think you are but literally nobody other than Jerry Seinfeld is allowed to speak like that.

IT'S CALLED CORN BECAUSE OF THIS, YOU INCOMPETENT ASSHATS. HAVE YOU EVER EVEN SEEN A SCREENSHOT OF A PINTEREST MEME POSTED ON TUMBLR SHARED ON FACEBOOK IN YOUR LIFE? GOD.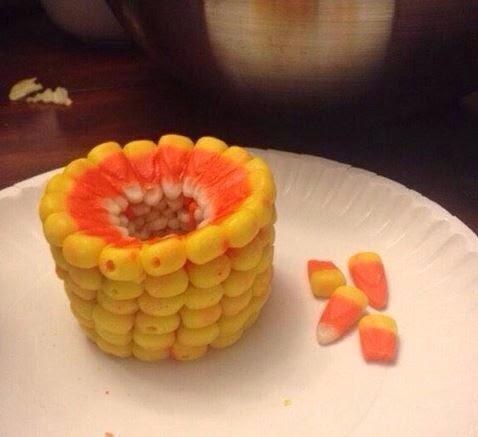 I would let Gordon Ramsay yell in my face all day, everyday for the rest of my life if it meant candy corn could garner a better reputation in this world. And not just because Gordon Ramsay is extremely hot.
LONG LIVE CANDY CORN, HALLOWED BE ITS NAME. PEOPLE WHO DON'T LIKE IT ARE AWFUL, WHICH IS TO SAY THAT APPARENTLY MOST PEOPLE ARE AWFUL. NO SURPRISE THERE. THE END.