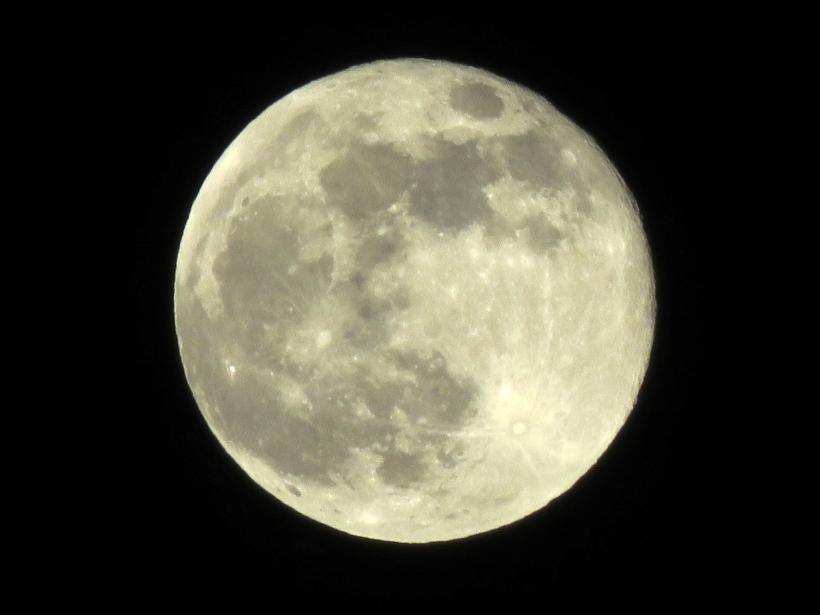 image credit: Thinkstock
Can't sleep? 
Kids acting like banshees?
Increase in crime rate?
ER to capacity?
Know any werewolves behaving a little odd?
WARNING: UNNECESSARILY GRATUITOUSLY GRAPHIC GIF.
​BLAME IT ON THE RAIN. I mean MOON. 
I cannot believe how much I loved this song. 
Look. The moon controls the tide. The human body is more than half water. Ocean = Water. Human = Water. Water = Tide Change. Therefore: Moon = Human Bedlam. 
COINCIDENCE? I think not. 
People are like, "Oh all this fuss about the supermoon is silly. The moon can't do all that."
Hey, People. You lie. 
I worked in labor and delivery for five years. Ask ANY labor nurse, they will tell you, the full moon impacts humans, even the unborn ones. Nurses plan their schedules around two things: Daylight Savings Time and THE FULL FRICKING MOON.
This is how I feel about the moon right now.
As if I didn't have enough to keep me awake right now — HELLO DONALD TRUMP. Now I'm awake with my own internal high tide. 
This is the closest the moon is going to be to the earth in like one million years or something. SO BRACE YOURSELVES, PEOPLE.  
TIPS FOR COPING WITH THE SUPERMOON:
1. Benadryl (for kids).
​2. Vodka (for you).
3. This song. 
They didn't really sing this one either.