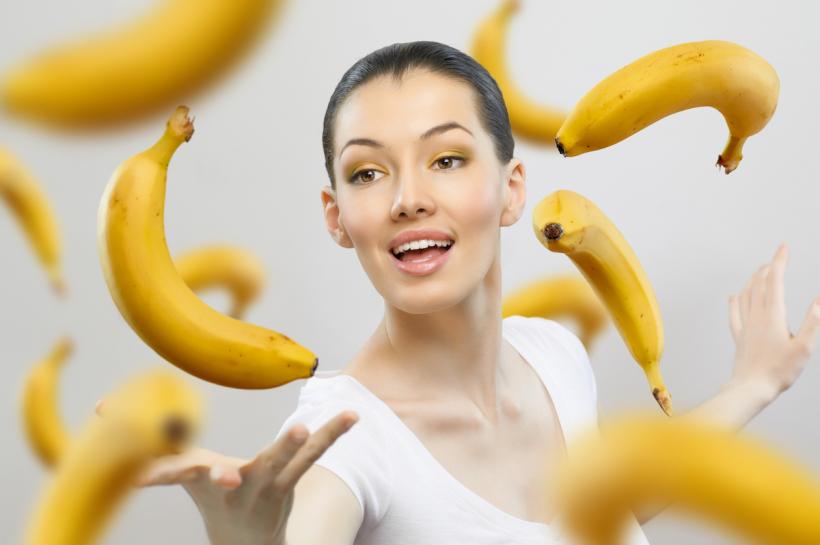 7. When in doubt, consistency is key. Image: Thinkstock
Blowjobs are good, wholesome, and very sexy fun. While they are enjoyable, I think we all know they don't call it "job" without reason. It is a J-O-B.
From the complications of lockjaw and the gag reflex, to the integration of the ball sack and your trusty hands, there are a lot of factors to consider when you want to take your blowjob skills from mediocre to the stuff of legends.
Whether you're a beginner or a blowjob queen, and at the risk of sounding like a cheesy women's magazine: Here are 11 amazing BJ tips that will drive your man* completely wild.
1. The head of the penis is your safe place.
If you're relatively new to blowjobs or are even just a bit uncoordinated with the whole hand/mouth situation, the head of the penis will be your savior. Treat it like a lollipop. Lick it, suck it, get it.
Under the head is small, valley-like groove; there are a shitload of nerves in this area of the penis. Run your tongue over it. No matter what your hands are doing, your man will love everything about this.
2. The taint is your friend.
The taint, or perineum, is the stretch of skin between the penis and the anus. It doesn't look or feel like much, but it's full of ~nerve endings.~ Whether you're a blowjob beginner or a genuine connoisseur, the taint is often left unattended.
This is a travesty! You should most definitely incorporate the taint into your blowjob. It increases stimulation significantly and, let's be real, can cut blowjob time in half. Trust me, it will have his eyes rolling into the back of his head. It's fun and unexpected.
3. Tongue vibrators exist and they are life-changing.
I discovered the tongue vibrator when an editor of mine brought it to the office for me to "try." Let me tell you, that shit is legendary. Tongue vibrators are cheap and easy to find. You can even order one off Amazon. You just slide it on your tongue on like a cock ring, flip it on and go for it.
The buzzing sensation will have your man tripping all over himself. Vibrators are super fun additions to any sexual scenario, even blow-jams.
4. Change up the positions.
Although porn would lead you believe otherwise, there are other ways to give head besides on your knees. Don't get me wrong, being on your knees can be totally hot, but when you've got knee-pain or hardwood, it can be less than ideal. Instead, try something a little more manageable.
Have your partner lie on his back so you can go down on him at your own pace, while avoiding strain on your body.
5. Get some ball play up in there.
The difference between a good blowjob and a GREAT blowjob is getting all up in those balls.
Okay, so this is entirely my opinion, but I stand by it.
Get all up in his sack. Put your mouth on those bad boys. Lick them. There's something so erotic about balls. They have this musky aroma that is just so fucking male. I can't get enough. Join me.
Are you a ball-sack neophyte? Here is a helpful guide to handling your boyfriend's scrotum like the true champion you are.
6. Deep-throating is fun, but not a requirement.
Whenever I ask friends of any gender why they avoid giving blowjobs, I get the same answer: the gag reflex. I feel that struggle. Engaging in a sexual act that makes you want to puke is not exactly sexy.
Listen, you don't have to deep-throat. You may have heard otherwise, but you simply do not have to deep-throat a dick to make a blowjob good.
Is it nice? Yes, but if it sucks for you, it's not worth it. If it makes you nauseous, just don't do it.
7. When in doubt, consistency is key.
Changing it up with speeds and rhythms is great, but it can be pretty exhausting. I'm not the most coordinated lady in the land. Sometimes trying to keep my hands engaged on the shaft while my mouth is focused on that set of balls can be complicated.
If you're having trouble doing a bunch of things at once, just be consistent. Use your hand to supplement your mouth on the shaft. Keep in time. You don't have to get fancy.
8. Use your hand, baby.
Your mouth is not the only player in the blowjob experience, and thank goodness for that. Integrate your hand into your blowjob to avoid lockjaw. It's completely okay to come up for air and jack your boyfriend off for thirty seconds if your jaw is getting sore.
BJ's are a lot of work and can take a long time to finish. Not everyone has a mouth made of iron.
9. Wear whatever makes you feel hot.
Mood is essential when it comes to giving a blowjob. If you're not feeling it, it won't be fun for anyone. There are little things you can do to get you into it.
What you wear during a blowjob should be about you and only you. Get yourself some lingerie that makes you feel sexy. If you feel like a hot dominatrix, in charge of your partner's pleasure as opposed to an awkward turtle with a dick in your mouth, it's going to be a lot better for all parties involved.
10. Dirty talk is definitely not off limits.
Another great way to avoid lockjaw: dirty talk. How can you dirty talk with a mouth full of penis, one might ask? It's all a clever mind game.
If your jaw is getting tired, just jack your boyfriend off. Start saying some dirty things to him. It keeps the mood alive while distracting him from the fact that you've paused the mouth action. If you're not great at dirty talk, just describe what's happening.
Say things like, "I love when your cock is in my mouth." Or, "You're so big, it makes me hot."
You know what all guys love? Being told their dicks are huge. I can say that with complete confidence.
11. Flavored lube is loads of fun.
Dick taste is not for everyone and that's totally okay. Flavored lube makes blowjobs a lot more engaging and palatable. Flavored lube also supplements your natural spit reserves. Your mouth can definitely get dry during a lengthy blowjob, and this puts a damper on overall satisfaction.
I'm a big fan of Good Head's mint lube. It takes blowjobs from simply bearable to really fucking fun.
*This article was written with partners of cisgender men in mind, but Ravishly would like to acknowledge that not all men have penises and not all penises are attached to men.