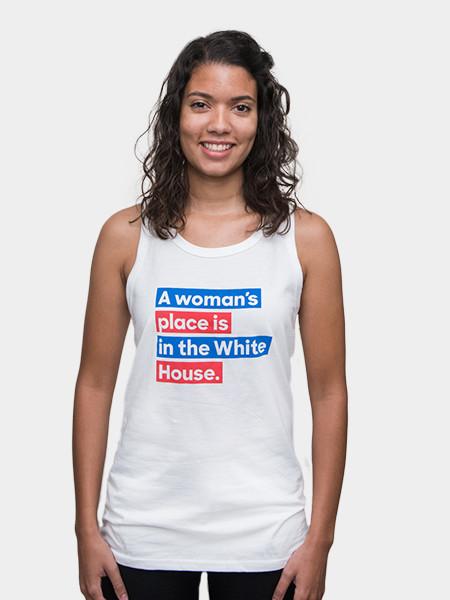 A woman's place is in the White House.
This may sound weird, but I want my own Hillary Clinton doll. 
I want to have her give State of the Unions on what's in my fridge. I want to dress her up in tiny pantsuits. (I'll place them over the one she's already wearing.)
I want to put her on my desk next to my "Girls only!" plaque to remind me that I can achieve my dreams even if my scumbag-ish but charismatically sexual husband embarrasses me in front of the whole nation. 
I do NOT want to use her to act out any of the bizarre psychosexual roleplaying games I got into with my childhood Barbies as it is not befitting her decorum. None of those gals are around anymore, but Hill can hang out with my vintage Mr. T and Dolly Parton action figures and I promise not to pose her in any lewd or incriminating positions. (In case you haven't noticed by now, I am an actual child.)
Anyway, here she is, for just $19.99.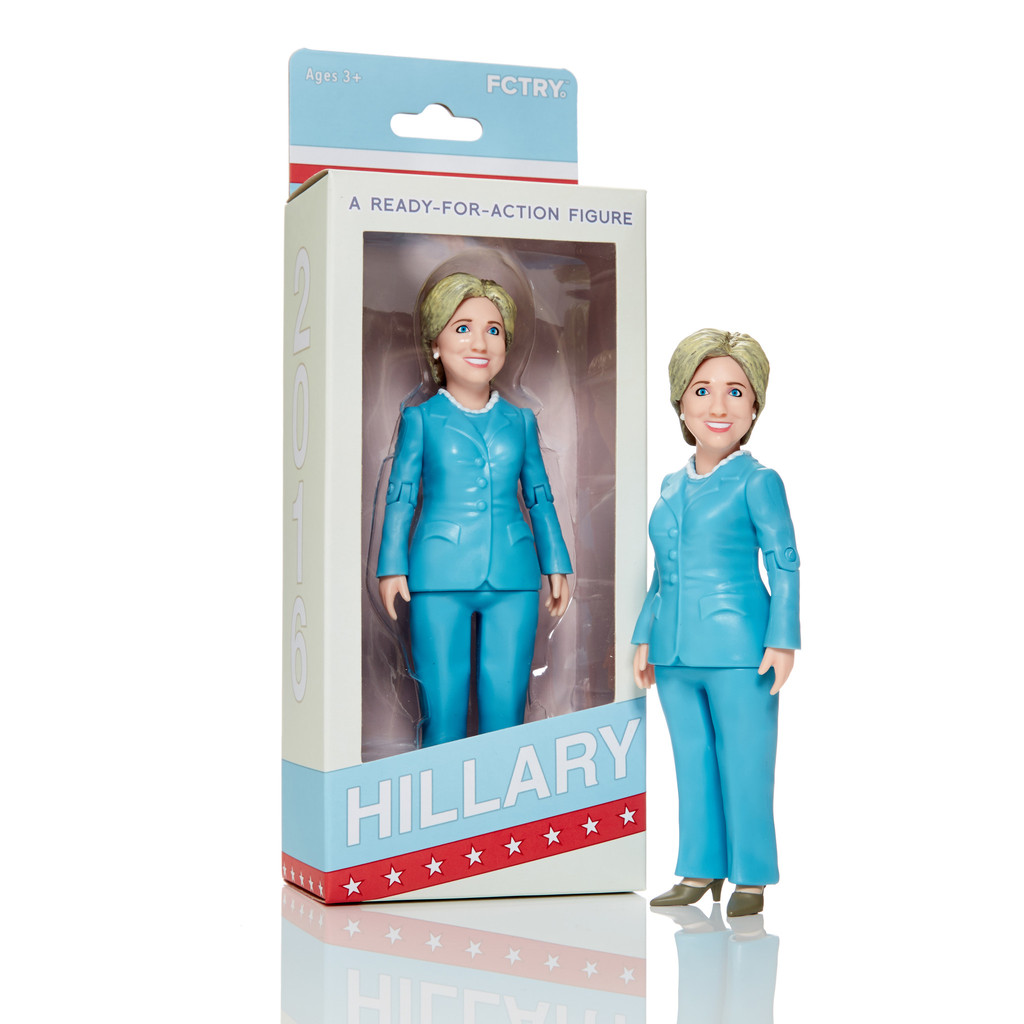 But even if action figures aren't for you, there's a whole world of merch out there to help you express your inner squee for the woman who could potentially become our first female president.
A few of my faves below:
1. Hillary Clinton Official Woman Card, HillaryClinton.com, $5​
Mine literally just came in the mail yesterday and I'm planning to use it to access all of the many social benefits of being a woman like… Well, I'm planning to keep it in my wallet. 
2. Hillary Rodham Clinton: Some Girls Are Born to Lead, Amazon.com, $17.99 ​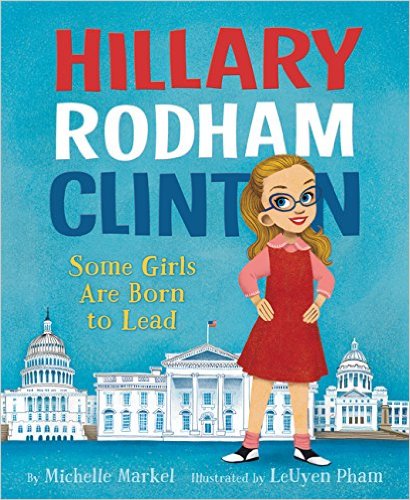 I'm pretty sure my 4-year-old would express approximately zero interest in this book, as there are probably no trucks or ninja turtles involved, but I'll buy it for the same reason we own My First Book of Girl Power. 
While you're at it, purchase Barack Obama: Son of Promise, Child of Hope for a political double header at bedtime. 
3. Hillary Clinton Paper Dolls, Amazon.com, $14.05​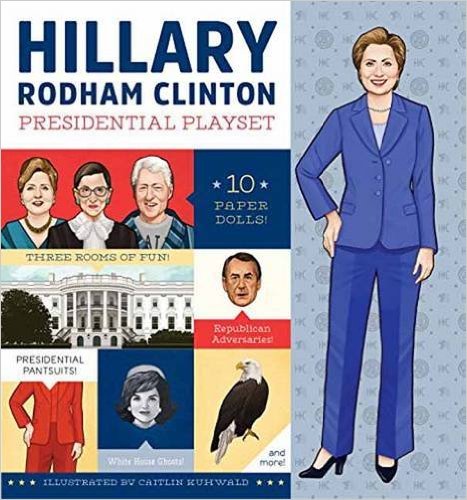 It's possible my kid may be interested in this set of Hillary paper dolls, but he's out of luck, because like so much of the kitschy shit in my house, these are MOMMY'S TOYS.
This set, entitled  "Hillary Rodham Clinton Presidential Playset" includes 10 dolls, such as "Republican adversaries, Supreme Court Justices, Secret Service protection" and even "WHITE HOUSE GHOSTS." 
4. Hillary Clinton Can Holder Set, HillaryClinton.com, $10​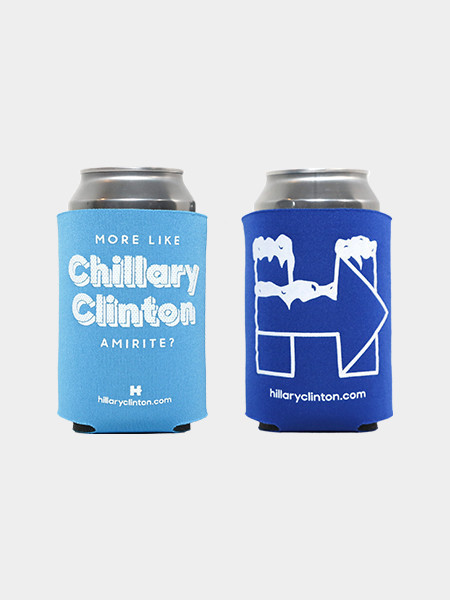 Some of the best merch is coming right from the Hillary camp itself, like these "More like Chillary, amirite?" coozies, perfect for representing at your next tailgate.
5. The Signature Pin,  HillaryClinton.com, $15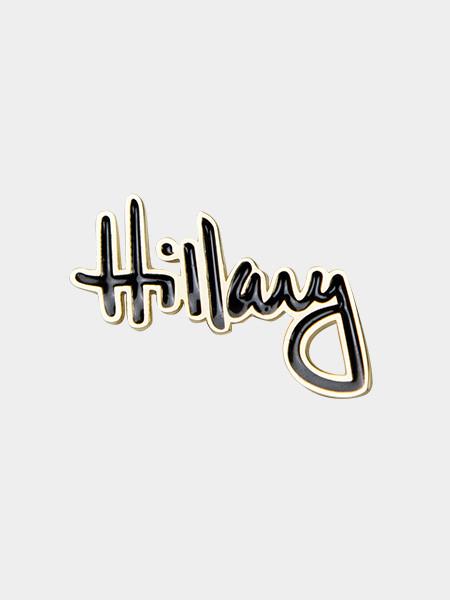 Also from HillaryClinton.com, this pin version of Hillary's signature is adorable and would look right at home next to the "Feminist Killjoy" patch on my denim vest. 
6. Hillary Clinton Prayer Candle, $8.99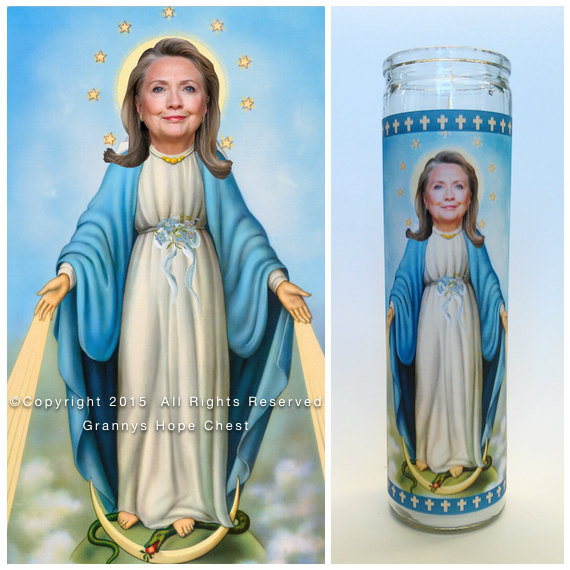 When you're not actively campaigning, you can be at home quietly praying to deliver our nation from the scourge of Donald Trump. At times like these, a Hillary Clinton prayer candle may help you focus all your witchy energy onto Election Day. 
7. Hillary Kitten Dog Toy, Barkbox, $16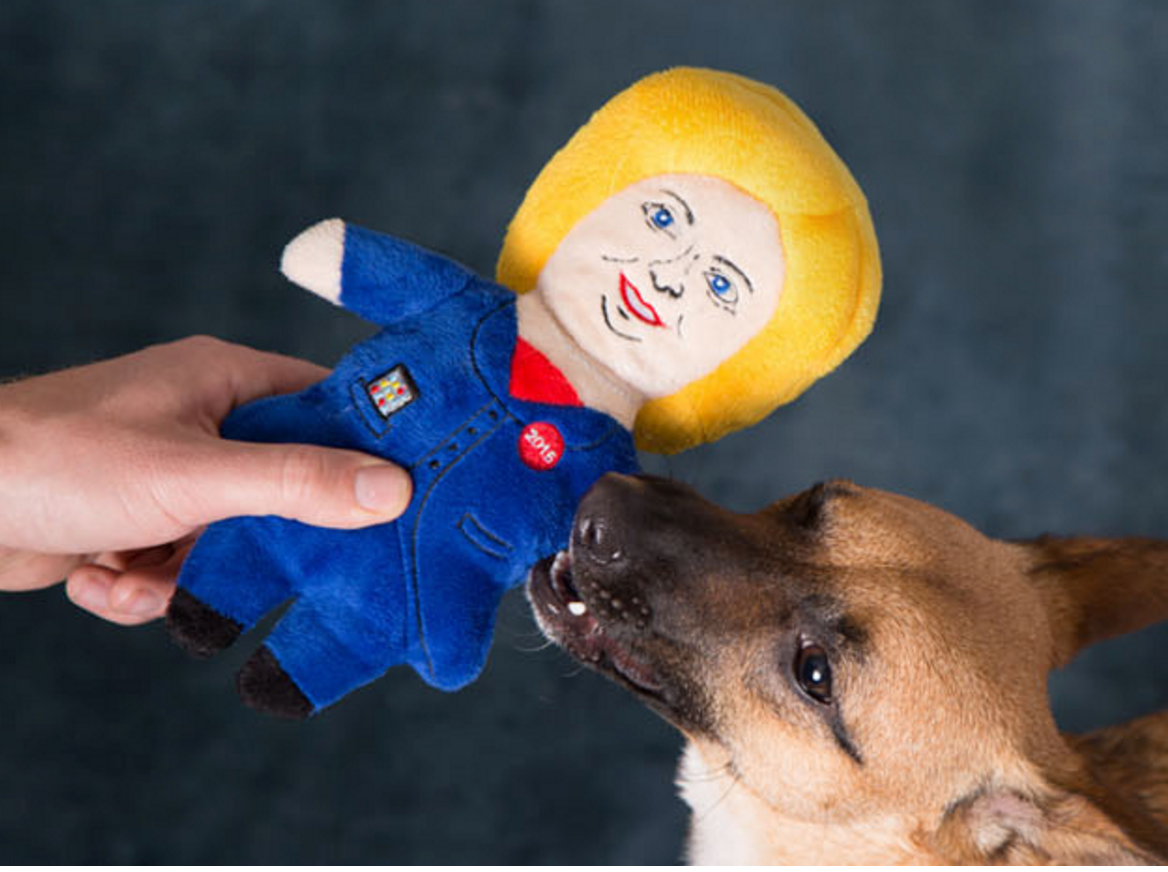 It might feel sort of counterintuitive to let your dog gnaw on ya girl Hillary, but this Barkbox exclusive is "born to take on the big dogs," according to the website copy.
It goes on the explain that "Hillary's a soft but tough DemoCat, with dog-minded pawlicies, a smartphone stitched in her front pocket, and a sturdy squeaker." 
8. Items of Interest Hillary T-shirts, $28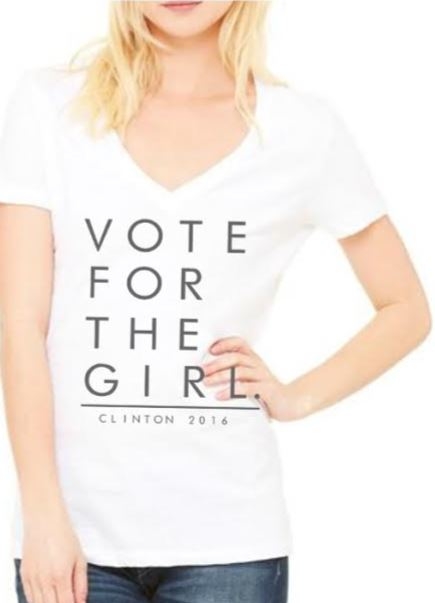 Brooklyn boutique Items of Interest has started producing its own Hillary T-shirts, including this one reading "Vote for the Girl." 
And this gray "Hill Yeah!" T-shirt, both 28 dollars. 
A dollar from each sale will be donated to the Hillary campaign. 
9. The Pantsuit Palette Tee, HillaryClinton.com, $30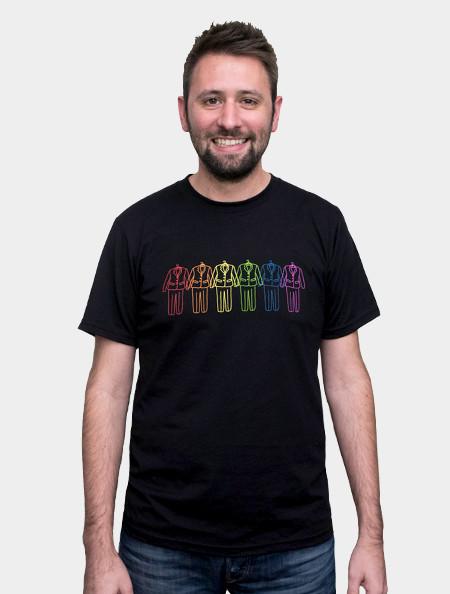 If you'd rather support Hillary more directly, you can get this T-shirt, featuring a stunning array of brightly colored pantsuits, at HillaryClinton.com. 
10. Hillary Clinton Earrings, Etsy, $6.99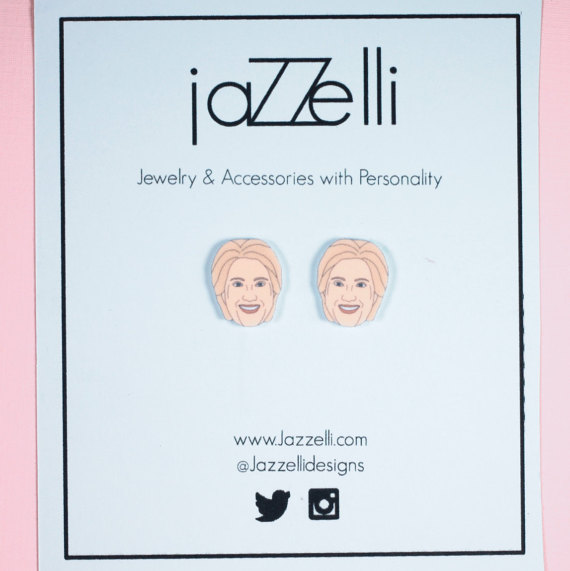 For just a little touch of Hillary, try putting your political affiliations on your earlobes with these plastic and acrylic Hillary earrings. 
11. Band together for Hillary Elastics, HillaryClinton.com, $10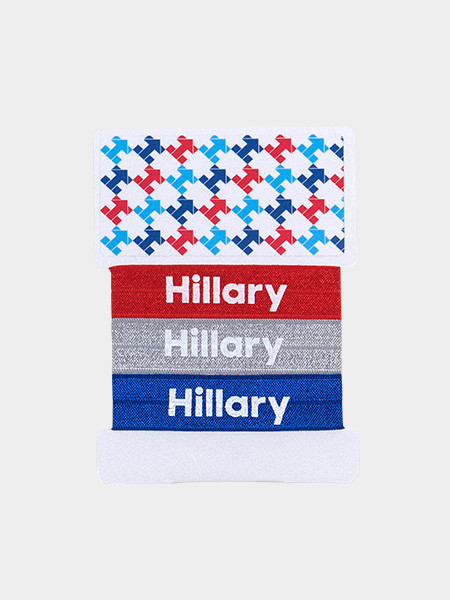 You can use these Hillary hair elastics to make sure those Hillar-ied earlobes are visible, or just wrap one around your wrist in case you need to pull your hair up and get to work at a moment's notice. 
12. Hillary Clinton T-shirt, Etsy, $30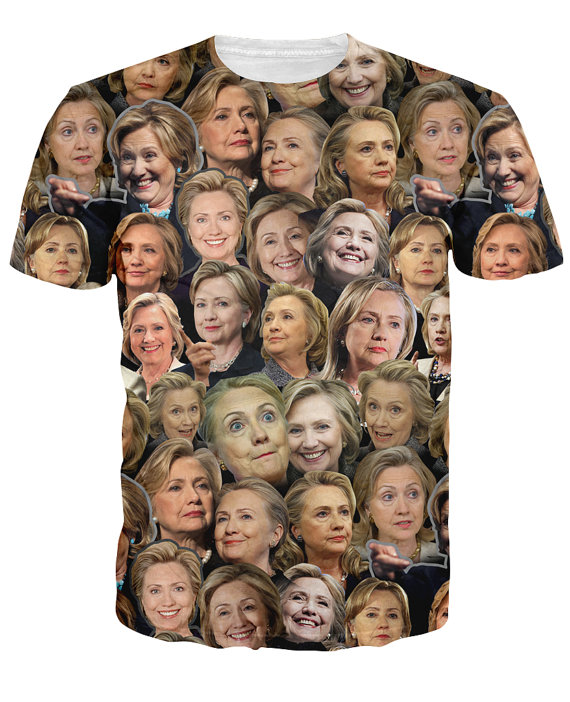 And if that is just a little too subtle for you, why not consider this attention-getting statement tee, featuring a stunning collage of Hillary faces in all their glorious expressiveness? 
13. Ladies Choice Tray Vote Female, RosannaInc, $20​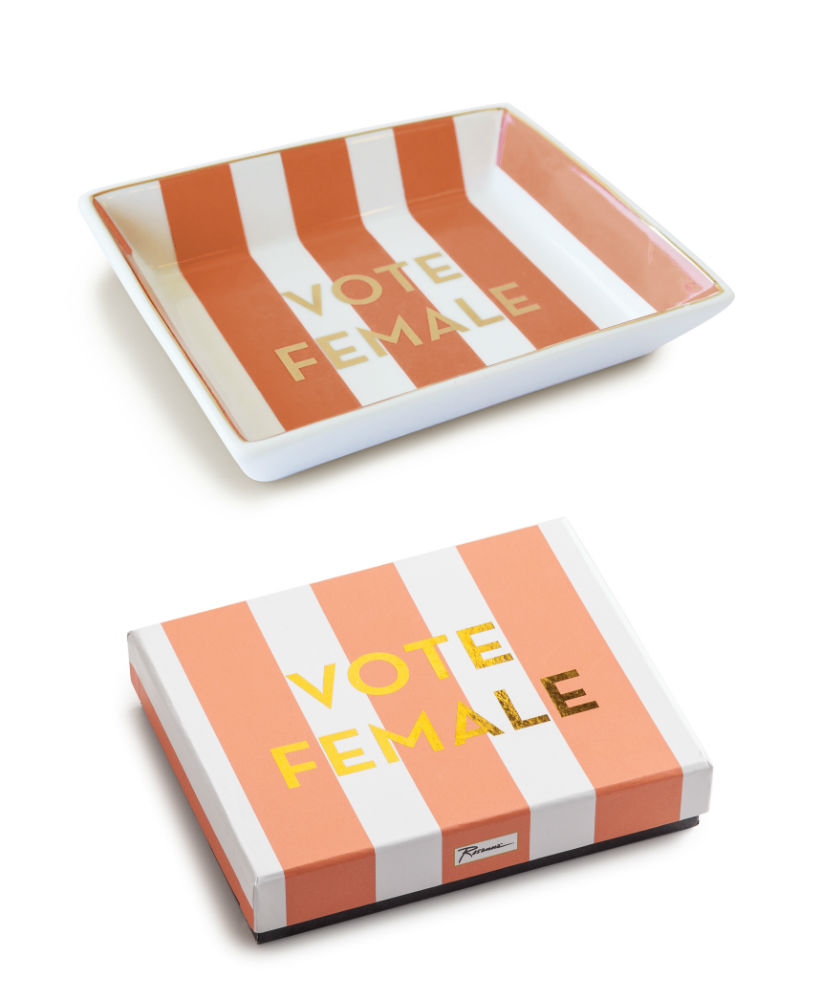 This porcelain and gold tray is as delicate as our female candidate is NOT, making a great display piece or a place to store your Hillary accessories. 
14. Hillary Clinton Coloring Books, Amazon.com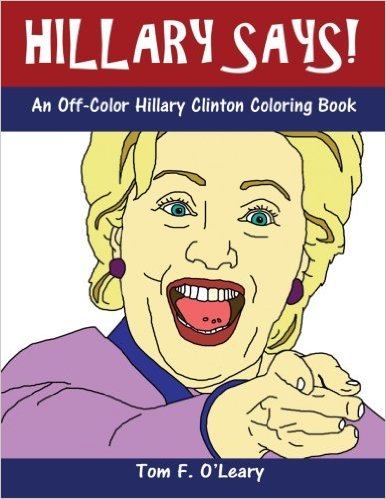 Adult coloring books are all the rage – unlock your inner child with "Hillary Says!: An Off-Color Hillary Clinton Coloring Book" ($7.95) or  "Hillary: The Coloring Book" ($6.75), an inspiring illustrated biography.
15. The Statement Tank, HillaryClinton.com, $30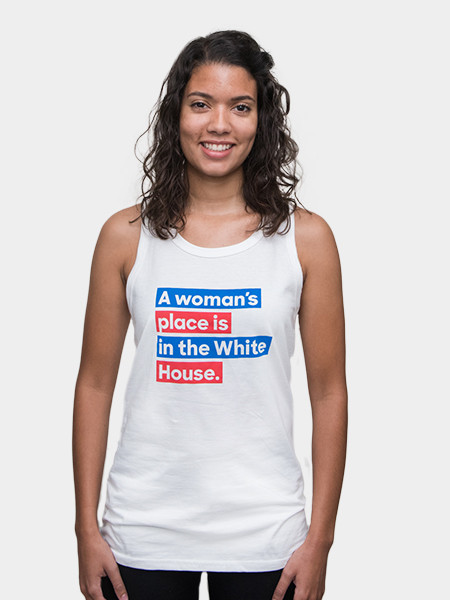 Finally, whether you support Hillary or not, I think we can all agree with the sentiment expressed on this tank top, described as "the perfect look for shattering glass ceilings."
A woman's place is in the White House. (And let's not forget the House and the Senate.)