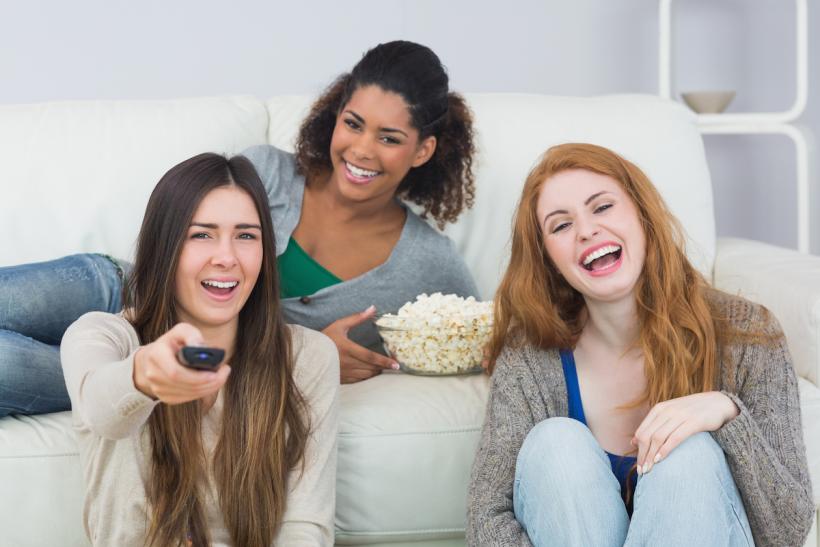 Must see TV! (LOLSOB)
West Wing World 
Are they humans, or robots?  Follow our characters as they appear to be real but in fact are puppets controlled by a madman. Programmed to be ruthless, they insist climate change is a hoax, and all refugees are terrorists. Spoiler alert: In a shocking reveal, the robots' insides are discovered to consist of cold metal parts and no heart. 
Modern First Family 
The wacky escapades of our new First Family. Watch Dad search the Oval Office for his missing cell phone while Mom tries to use her smile muscles and the ten-year-old sails paper airplanes into the faces of the Secret Service. Hilarity ensues.
Fresh Off the Yacht 
In this laugh-a-minute sitcom, minority workers are hired to take care of The First Yacht for minimum wage. When payday arrives, they get stiffed. Parental guidance advised due to foul language in several dialects.
The Talking Dead 
The baffling mystery of the millions of dead people who voted in the 2016 election. How did they do it? Tune in as host Stephen Baldwin delves into this bizarre story.
Jennifer Grey's Anatomy 
Each week, a panel of elderly white men will evaluate a female celebrity's looks. Is she a 3? A 4? Bonus points for correctly identifying a surgical procedure. Play along at home and see if you agree!
Wheel of Misfortune 
Two contestants vie to spin the wheel to find out what they've lost. At stake: The First Amendment. Competent leadership. Human dignity. A bright future. 
Live with Kellyanne 
Talk show host Kellyanne Conway displays her sparkling personality by continually interrupting her guests to gloat over the landslide election. Insults and untruths will fly! 
Democratic Survivor 
Registered Democrats compete for the grand prize as they endure both physical and mental challenges. Watch as they are forced to build the wall that borders Mexico. Ponder the appointment of Cabinet members. Round up Muslims. Share fake stories on Facebook. Excitement mounts as contestants drop out from sheer annoyance.
The X-Wives File 
Co-hosted by Ivana Trump and Marla Maples, this sassy talk show features women whose political ex-husbands cheated on them. Hear in their own words how they were forced to smile adoringly at their asshole husbands in public but behind closed doors made their lives miserable. 
Unhappy Days 
Richie is denied health care coverage and Fonzie's motorcycle is kicked to the curb by a white supremacist. Mrs. C wrings her hands. Mr. C suggests they all move to Canada. The fun continues as the crew heads to the post office to apply for passports. Guest star: Chachi, who stays behind to become Trump's senior advisor.