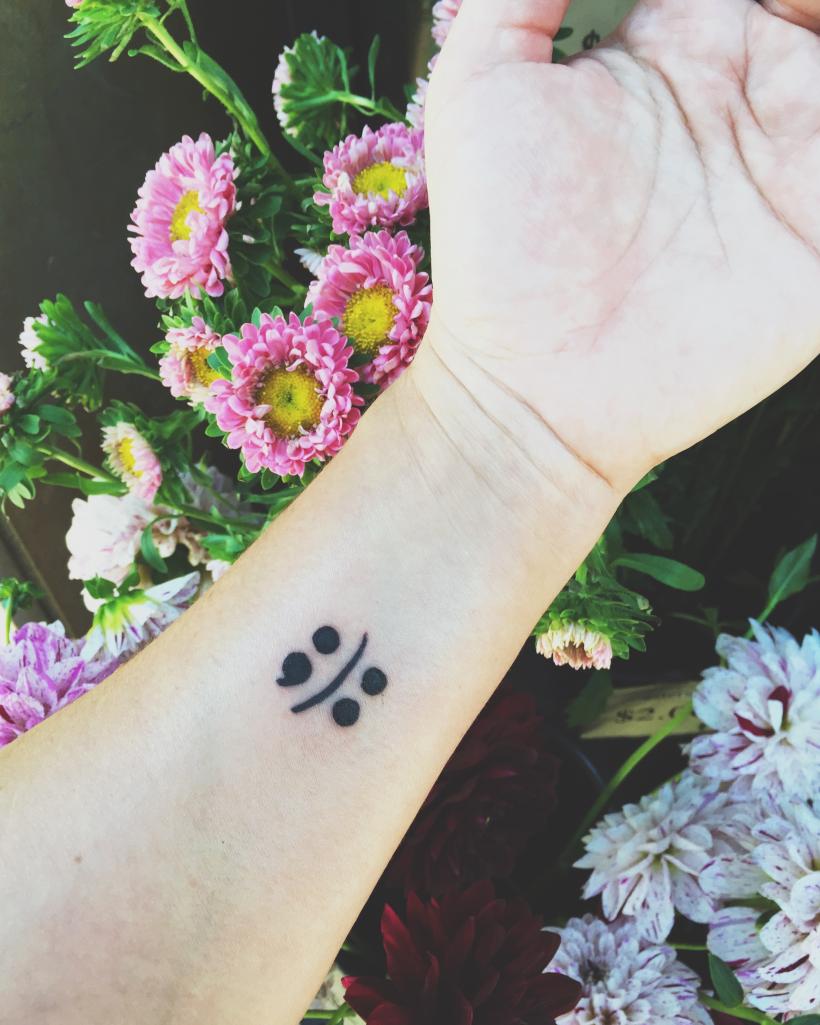 image credit: Joni Edelman IG. Project Semicolon
CN: suicide
---
Update 3/30/2017 8:45 am PST: The Mighty has confirmed that the cause of Amy's death was suicide. If you or someone you love needs help please contact the Crisis Text Line by texting "START" to 741-741, or call the National Suicide Prevention Lifeline at 1-800-273-8255.
---
Before I say anything, I'm going to get the obvious question out of the way: No, the cause of death has not been released.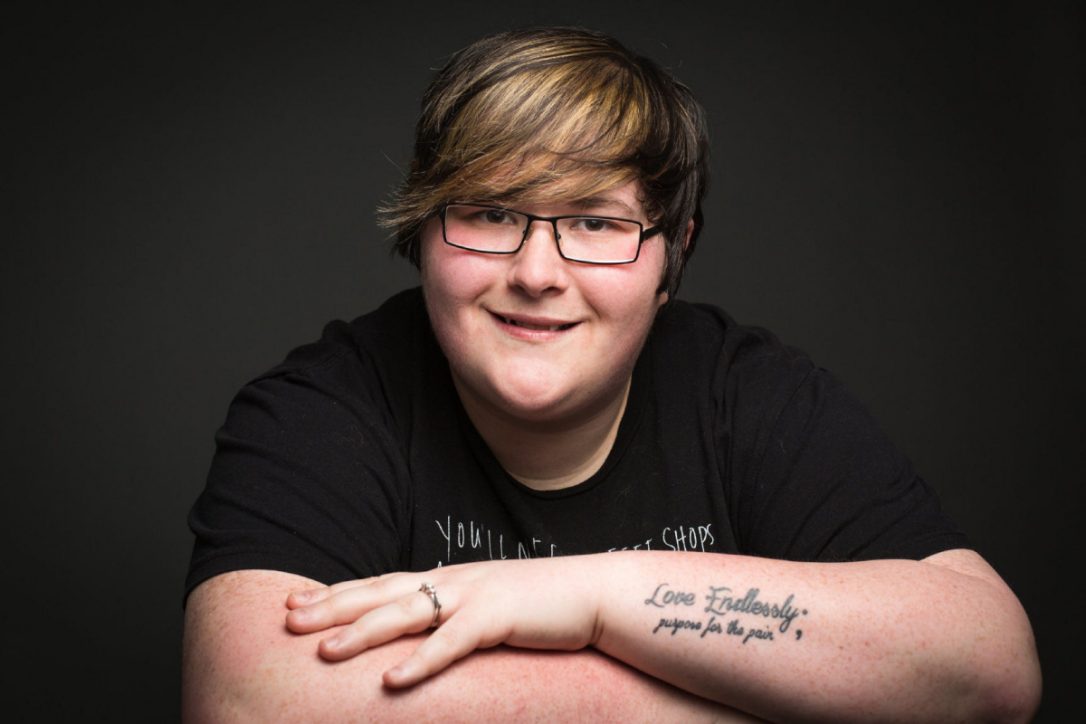 Now that we've got that out of the way, I'll be honest, when I saw that Amy had died, my first thought was "Oh no. Suicide got her." My second thought was, "You asshole. Making assumptions based on nothing."
Except it's not entirely based on nothing. Amy's father committed suicide when she was just 18. She herself has survived five suicide attempts. 
Amy started Project Semicolon in 2013 as a non-profit movement that calls for "presenting hope and love to those who are struggling with depression, suicide, addiction, and self-injury."
I am part of Project Semicolon.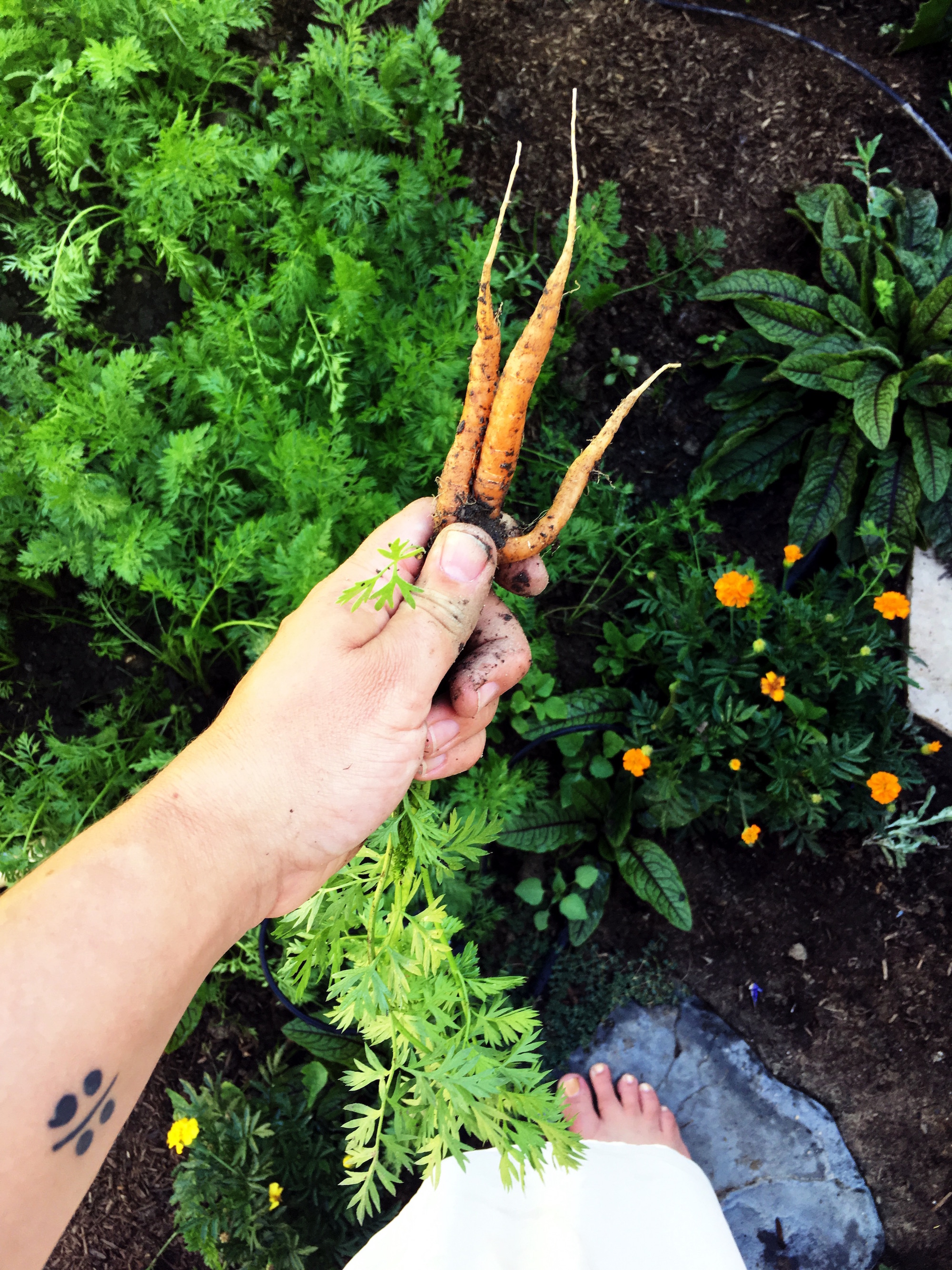 I got my semicolon tattoo on a sunny Portland afternoon a few years ago. I was in the city with my husband who had a work conference. It was my first time in Portland and I was alone with time to just be alone — to sit in Powell's, drink coffee, taste the flavors of the food trucks downtown. I was stricken by the beauty of the city, by the people walking, by the farmer's markets full of flowers, by the homeless with their dogs and their books. I was struck by my own perseverance. Something about that city, that time alone, was transformative. 
I combined the semicolon with the symbol for bipolar disorder, making my own version of Amy's tattoo. I Yelped a tattoo spot. I sat in the chair in front of a man who didn't know what the semicolon meant. I told him tearfully what it meant, what it meant to me. 
My semicolon goes with me everywhere. And everywhere I go, I have an opportunity to talk to folks about the project, about Amy, about how one person can start a thing that can mean so much to so many. Sometimes folks are curious enough that I have an opportunity to tell them about mental illness, and even about mine.
My semicolon reminds me that my story isn't over. As long as I have breath, I can rise again and again. I can fight the demon that is my mental illness. I can swallow my meds, even though I hate them. I can write the next chapter of my life. 
If you made an assumption about Amy's cause of death, I don't fault you for it; it isn't necessarily an ignorant one.
Every 25 attempts results in one suicide. Mental illness increases the risk of suicide, in many cases exponentially. The strongest predictor of suicide is previous attempts. It is possible, perhaps even probable, that Amy took her life. 
I don't know if you've ever been suicidal, if you've ever threatened suicide, or made a plan to carry it out. I don't know if you've laid awake at night thinking about how the world would be better off without you in it, or if you've thought about how death would ease the suffering that your mind subjects you to. I don't know if you've looked at your children and thought, they deserve a better parent than me. 
But I have.
And I can tell you this, there is no feeling as desperate, nothing as hopeless as thinking that your life has so little value that you should end it.
Folks call suicide selfish. These folks are probably those who've never contemplated the best way to go: Pills and a bed? Car in the garage? Slit wrists? A handgun? These folks probably haven't thought about what method would make things easiest for the people they love too. If I drive off a bridge, no one will have to buy a casket or clean up my brains off a wall. 
Suicide is anything, everything, but selfish. 
I don't know how Amy died, and I hope it wasn't suicide. Regardless, I have Amy to thank for the indelible reminder on my forearm, the simple symbol that is my statement to myself and the world that I have survived.
Amy may be gone, but her story isn't over. And neither is yours.
If you or someone you know is struggling with suicidal thoughts please call The National Suicide Prevention Lifeline at 800-273-TALK (8255) or 911.