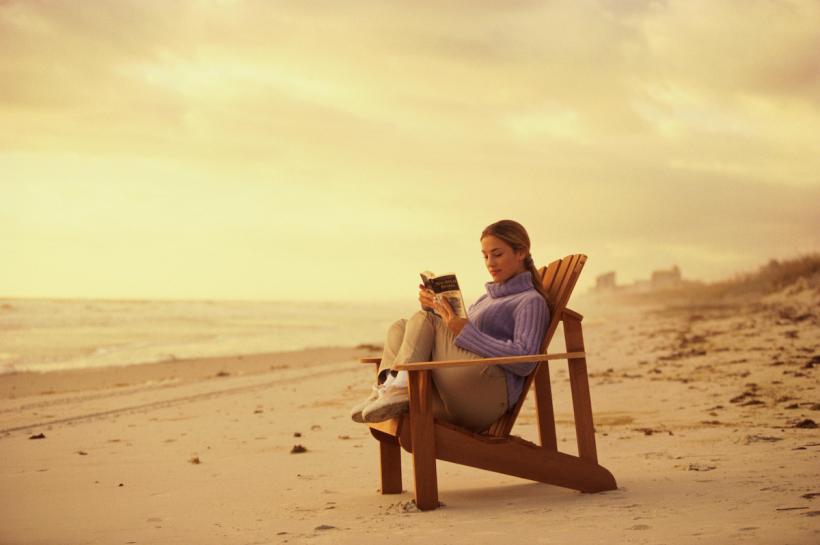 Just because someone's not married doesn't mean he or she is undesirable.
This article originally appeared on The Good Men Project and has been republished with permission. 
---
As a single divorced mom, I socialize with singles and couples. But I often hear singles complaining that they feel marginalized or misunderstood in their communities. Churches and synagogues are family-oriented. And single people are equally important members of the community. I'd like to propose how we can become more inclusive by changing the stigmas surrounding singles.
Why don't more singles and couples intermingle?
Often, it's because of the assumptions people make. We won't know the truth about each other until we connect and get to know one another.
I believe that singles benefit from socializing with happy couples, who are excellent role models for how to have a successful relationship. And couples benefit from hanging out with singles, who can add a new perspective and dimension to their lives.
I'd like to bust the following three unfair stigmas surrounding singles, so we can have more cohesive communities.
Stigma #1: Singles Are Undesirable
The Assumption: Traditionally, people have been expected to get married and begin a family by their late twenties/early thirties. So, if you're single, especially if you're at or past marriageable age, some may assume that you're undesirable or that there's something wrong with you. If you're divorced, people might think you didn't try hard enough to make your marriage work.
The Truth: People are single for many reasons, and judging them as undesirable is not fair.
Some are single because they just haven't met the right person yet.  Others may be prioritizing their careers or self-development at this stage in life.
Just because someone's not married doesn't mean he or she is undesirable; in fact, I'll bet there are many very desirable singles in your community who would love to meet someone special.
If you're married, I encourage you to reach out and get to know them better. You may even know someone who would be a good match. You'll both benefit.
Stigma #2: Singles Have Issues
The Assumption: If someone's single, they must have issues.
The Truth: Sure, some singles have blind spots or inner blocks that prevent them from attracting in love right now. Singles who were in long-term marriages that were emotionally or verbally abusive may be reluctant to trust again. Some singles have lost hope that there's someone out there for them. Some feel they're not good enough.
As a dating coach, I help my clients dissolve the barriers that keep them blocked from attracting the right partner. But having blocks or past pain doesn't mean that singles are broken or incomplete. A relationship doesn't complete you.
We all have 'issues' to work through. That's how we can keep learning and growing. That goes for everyone; me, you, single, married, widowed, divorced.
Everyone is on his or her own unique path and we all attract love at different points in our lives. And while love will certainly elevate your life if you're single, single people are not a half waiting to be made whole. We are all whole and worthy of love.
Stigma #3: Singles Are Too Picky
The Assumption: Many singles too picky.
The Truth: Yes, some are too picky about the wrong things, with unrealistic ideas about what their partner should be like. There are women who want a guy who's six feet tall with a full head of hair, someone who's witty, charming, and loves dogs. There are men who want a hot woman who's sexy, looks like a super model, and enjoys watching football.
While these qualities are nice to have, they are not foundational to a healthy relationship.
I've found that most singles are not too picky. They're just confused about what to be picky about.
Client story: A 32-year-old woman who went on 200 dates and couldn't find a husband.
A few years ago, a 32-year-old woman came to see me, distraught that she was still single after going on over 200 dates. Everyone told her she was too picky. She had lost sight as to how to discern if someone was a right match for her. That's why she was about to board a bus from New York to travel four-and-a-half hours to Washington, DC and go on a third date with a man she didn't really like that much. She didn't want to be seen as too picky.
She had taken the day off from work, lost income, and most importantly, she lost precious time, a commodity she can never get back.
I told her she wasn't too picky — she wasn't picky enough. I helped her define which traits she must have in a future husband and what her deal breakers were. This helped her become more clear as she searched for a husband.
Let's change these stigmas about singles.
If you're married, please reach out and connect with singles in your community. If you're single, don't just hang out with other singles. Broaden your social circles to include all types of people — widowed, married, divorced, never married.
Please stop making assumptions about one another. Get curious instead. And realize that we all have so much to gain from broadening our social circles.
I challenge you to step outside of your comfort zone and invite socialize with someone who is outside your social strata. Singles invite couples, couples invite singles. What will you do?
I guarantee that your life will be richer as you build a community that's inclusive, where no one feels left out.
---
More from The Good Men Project: