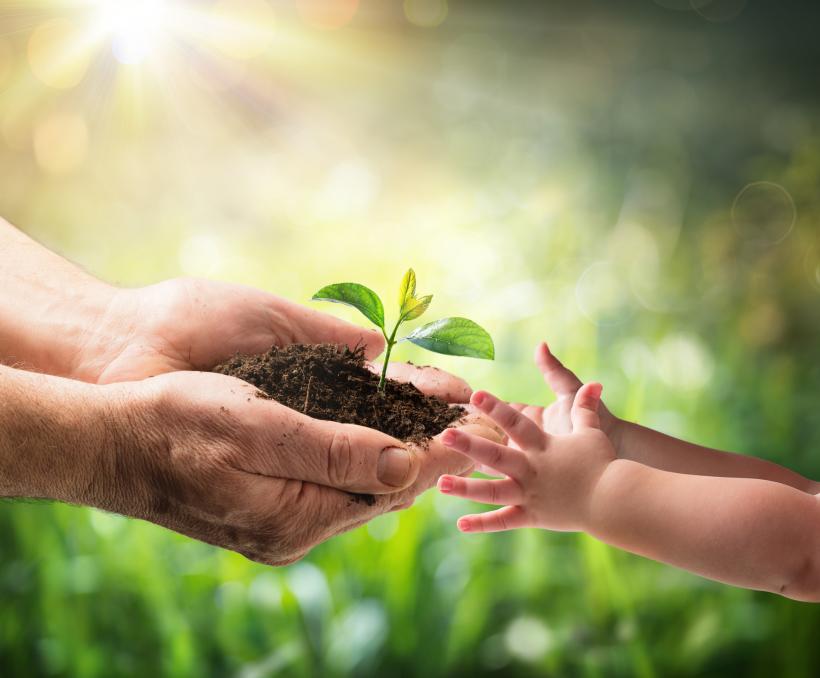 Don't be overwhelmed by environmental causes! These are five easy ways to make a difference in your own neck of the woods.
Just as spring is truly rolling into the western hemisphere, we have a day to focus on supporting the planet we call home. Growing up, all I knew about Earth Day was that each year we got a free pine tree at school, and each year mine withered in the yard after planting. While planting trees is important (since Earth loses a striking 15 billion trees each year), there are many other ways that you can make your voices heard this Earth Day, none of which require a green thumb.
Issues like climate change, energy poverty and social justice causes that intersect with environmentalism can be sometimes feel daunting. However, there are plenty of ways you can make a small difference today. Here are a few:
1. Participate in The March for Science.
This year, Earth Day will be marked in Washington D.C. and around the country with the March for Science. The main march will take place on April 22, beginning at 8 a.m., and there will be similar marches in more than 425 cities around the world. Organizers hope to highlight the importance of science and scientists, and show the way that budget cuts have a real impact on the daily lives of people around the globe.
2. Call Your Congresspeople.
By now, you've hopefully got your legislators on speed dial. The Trump administration is currently proposing to cut the Environmental Protection Agency's budget by 31 percent, eliminating a quarter of jobs at the EPA. In addition, the Department of Energy and NASA are also facing massive cuts. Call your representatives and senators and let them know that decimating the nation's environmental and energy budget is not okay.
3. Support The Sierra Club.
The Sierra Club was founded way back in 1892, and has been encouraging people to "explore, enjoy and protect the wild place on Earth" ever since. Now the club is engaged in what might be one of its biggest fights ever, as it positions itself as the main opponent to the Trump administration's environmental policies. Your donation of as little as $15 can support that cause.
4. Enroll In Paperless Billing.
This is a simple step that can make a real difference. Each year the average American consumes 330 kilograms of paper, much more than Europeans (200 kilos) or Australians (150 kilos). That means we have plenty of paper consumption to cut, which would make a massive difference for our environment. If the U.S. cut paper consumption by 10 percent it would save the same amount of greenhouse gas emissions as taking 280,000 cars off the road.
5. Conduct A Home Energy Audit.
If you have drafty windows or an old refrigerator, you're dealing with more than petty annoyances. You're actually losing energy, which wastes resources and money. The Department of Energy (yes, the same one our president is trying to gut) has a guide for conducting a do-it-yourself energy audit and how to make real changes that can impact your energy consumption and monthly bills.