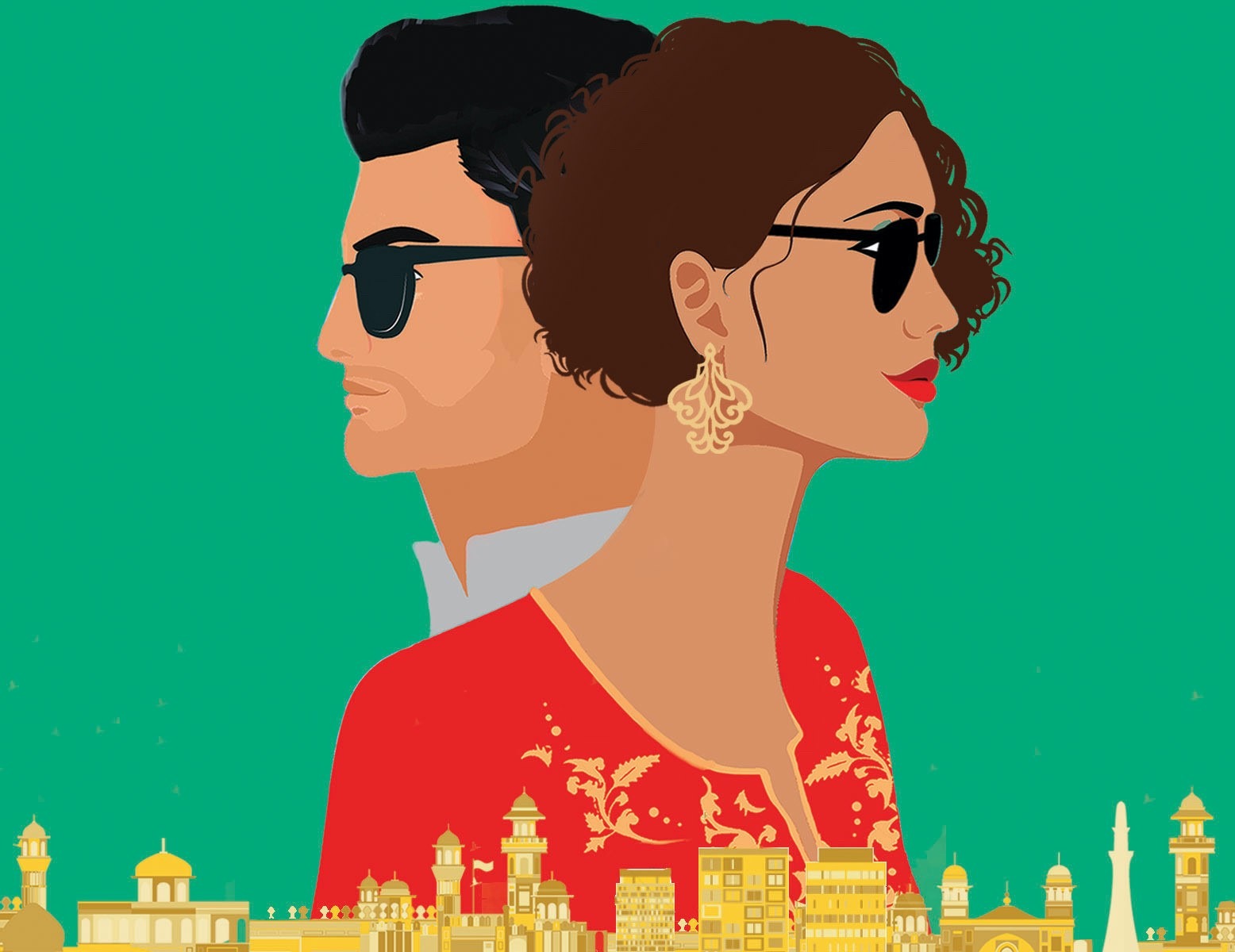 Soniah Kamal's Unmarriageable
Ravishly is proud to present an exclusive look at the paperback cover of Soniah Kamal's Unmarriageable...
---
I'm so thrilled to share the beautiful paperback cover of Unmarriageable, a retelling of Jane Austen's Pride & Prejudice set in modern-day Pakistan, where I was born. I wrote this novel as a standalone in its own right as well as a faithful adaptation told through a contemporary feminist and postcolonial perspective. The cover so perfectly represents the tension between the main protagonists, Valentine Darcy and Alys Binat, as well as Alys's rebellious nature, given her very short haircut in a culture where beauty standards insist on long flowing locks. If you've ever been told you were 'unmarriageable,' made to feel that way, or believed you might be, then this story is for you. 
Come explore love, friendship, frenemies, betrayal, and loyalty within marriage and other relationships in Unmarriageable with the Binat sisters and everyone else. I had so much fun writing this novel and I hope you savor it with a huge smile and a hot cup of chai!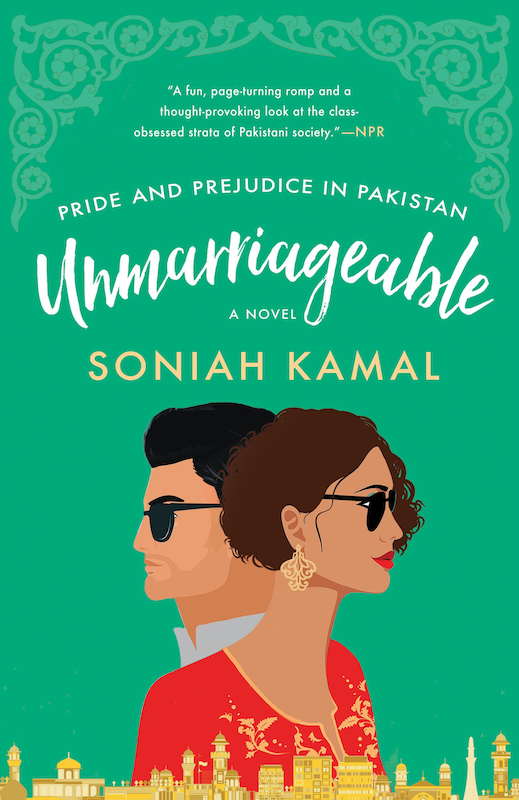 Story: 
When Alys Binat's family is invited to the wedding of the century in their town, her mother, the indomitable Mrs. Binat, excitedly coaches her five unmarried daughters on the art of husband-hunting. On the first night of the festivities, Alys's eldest sister, Jena, quickly catches the eye of a wealthy entrepreneur. But his friend Valentine Darsee doesn't conceal his unfavorable opinion of the Binat family. As the days of lavish festivities continue, the Binats wait breathlessly to see if Jena will land a proposal — and Alys realizes that Darsee's brusqueness hides a very different man than the one she judged him to be at first sight.
The trade paperback edition also features bonus content, including:
- Discussion questions for book clubs
- A brand new essay on how the fictional town of Dilipabad, where the novel is set, how it got its name — a question many readers have asked me!
- An essay on Pride and Prejudice and Me, explaining my connection to Jane Austen's work
Ballantine Books
Paperback release date: Feb 4th, 2020
---
You Might Also Like: